PS 510
Automatic case-packer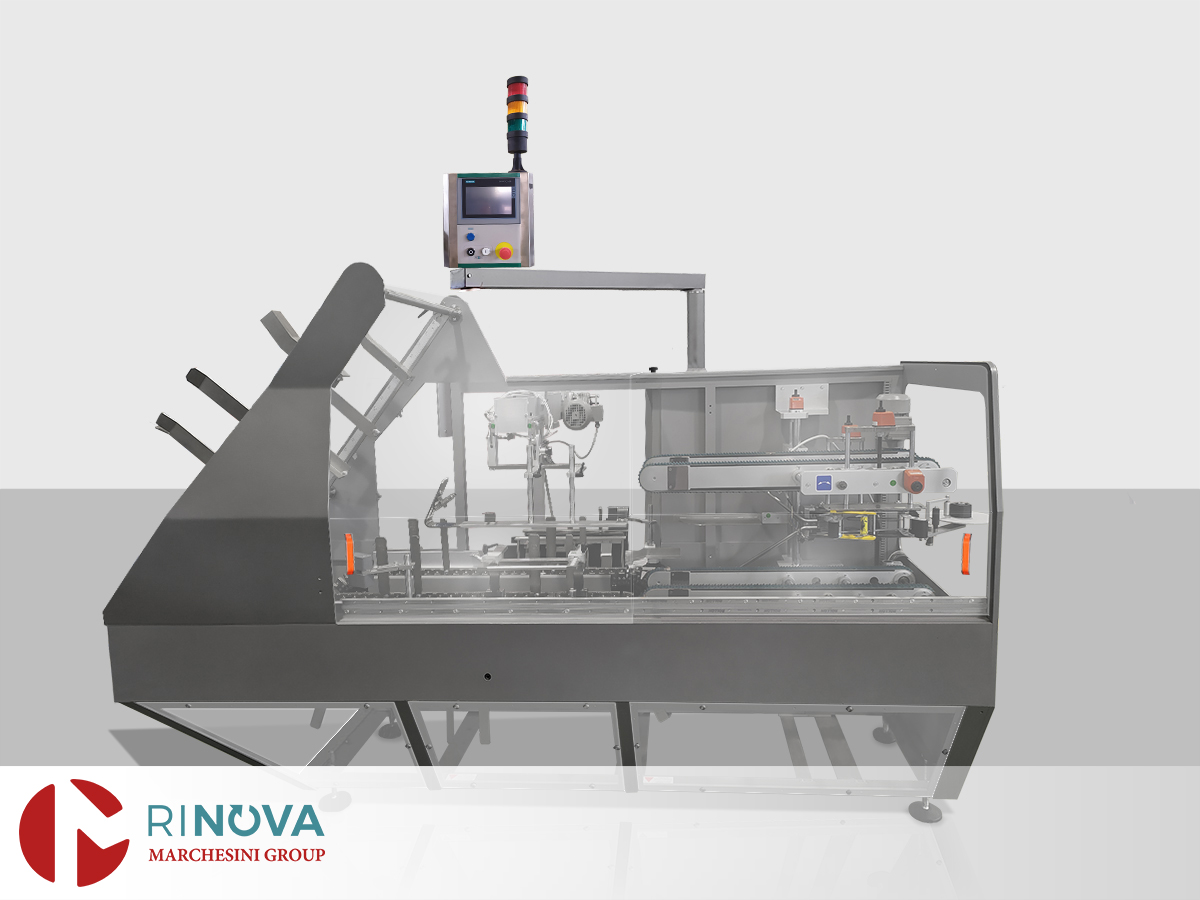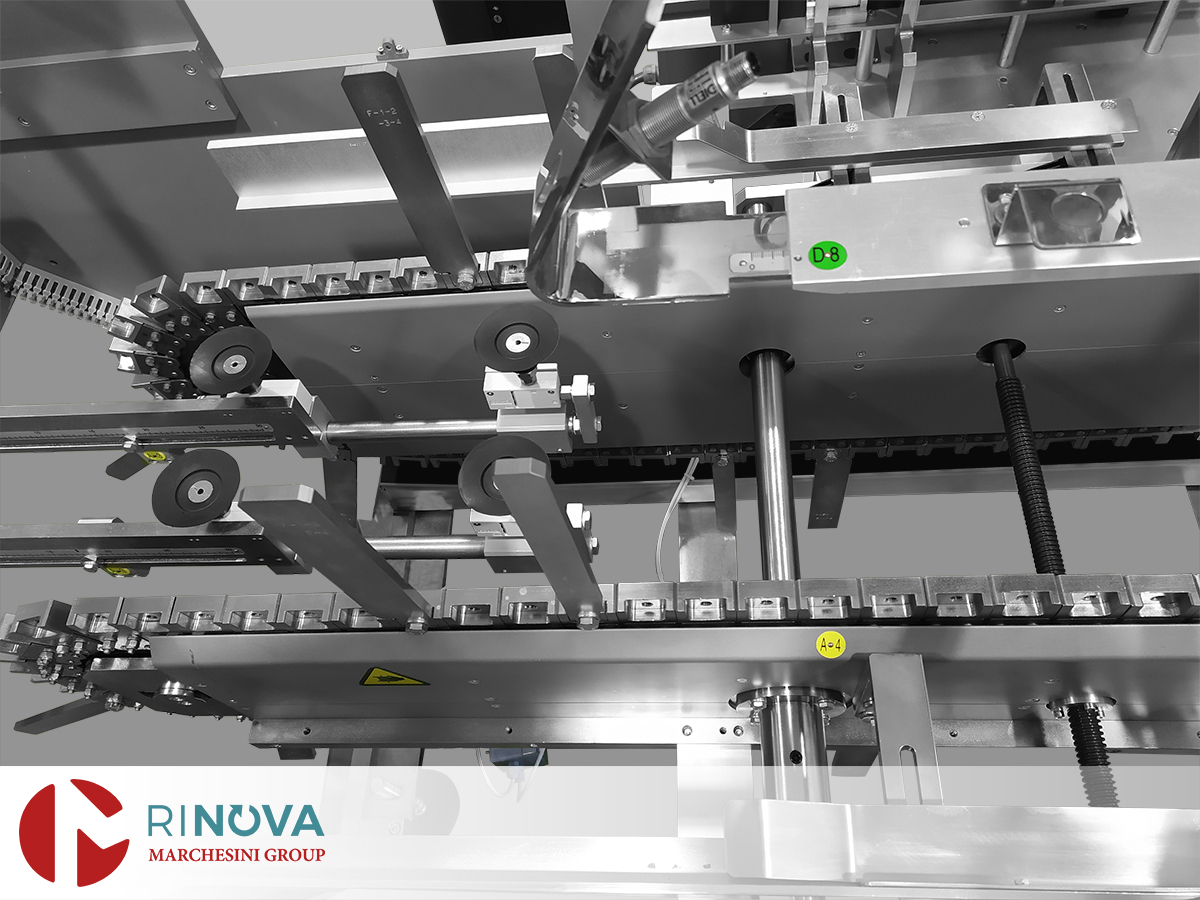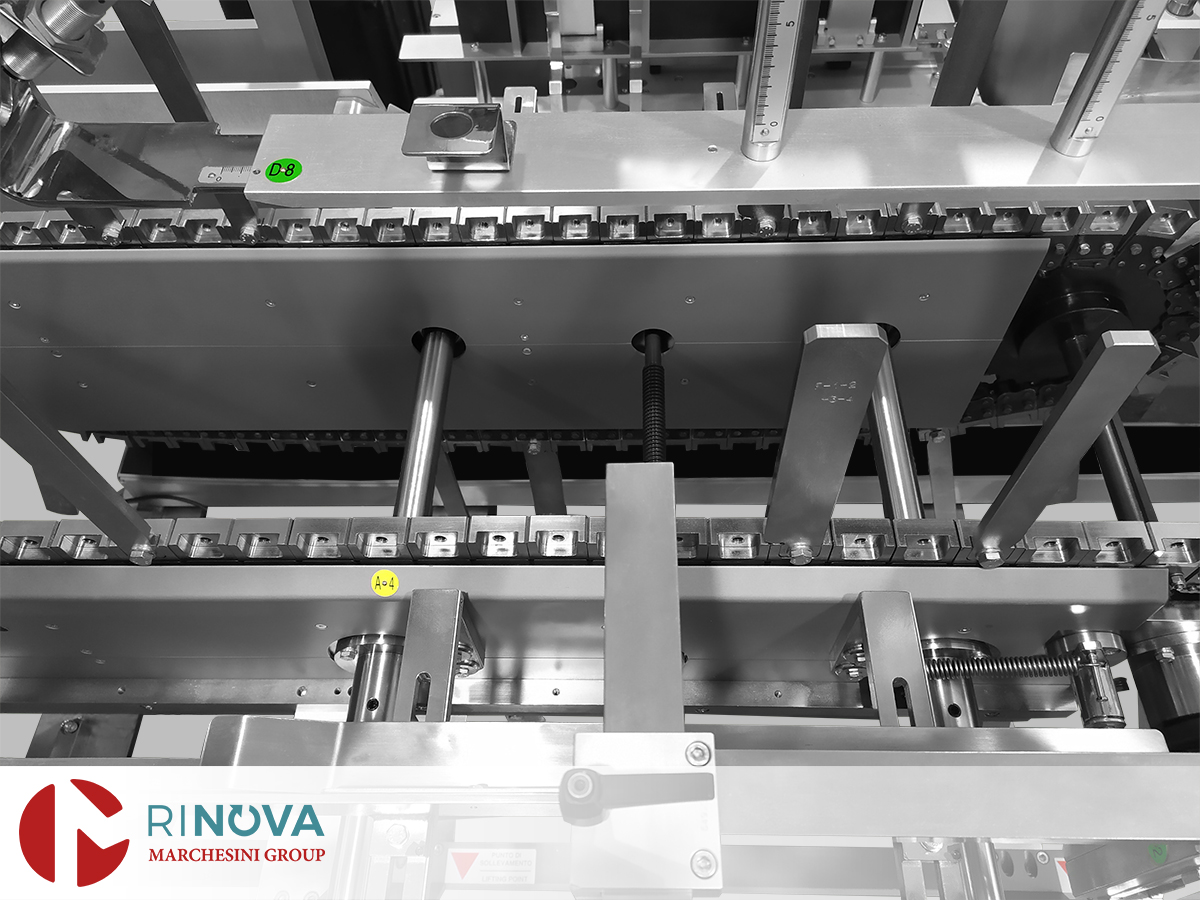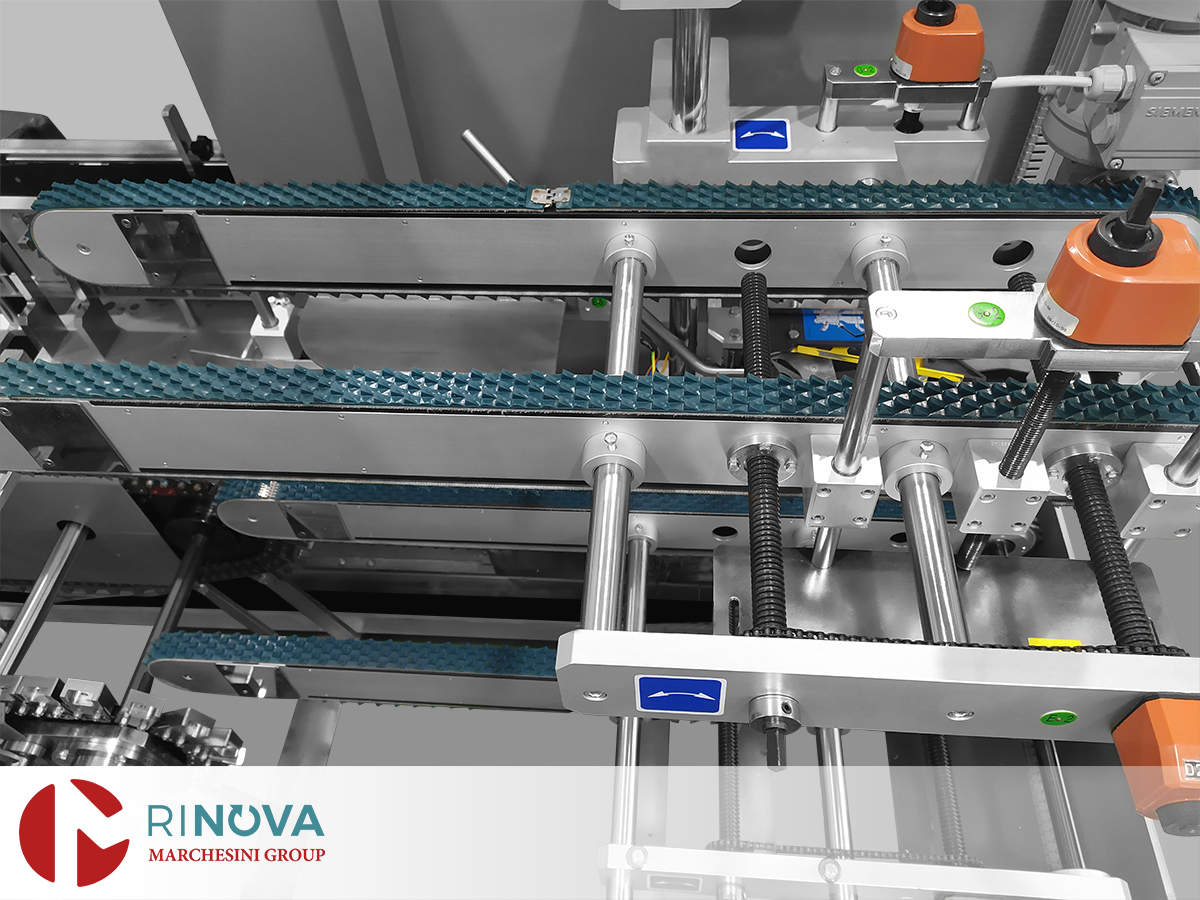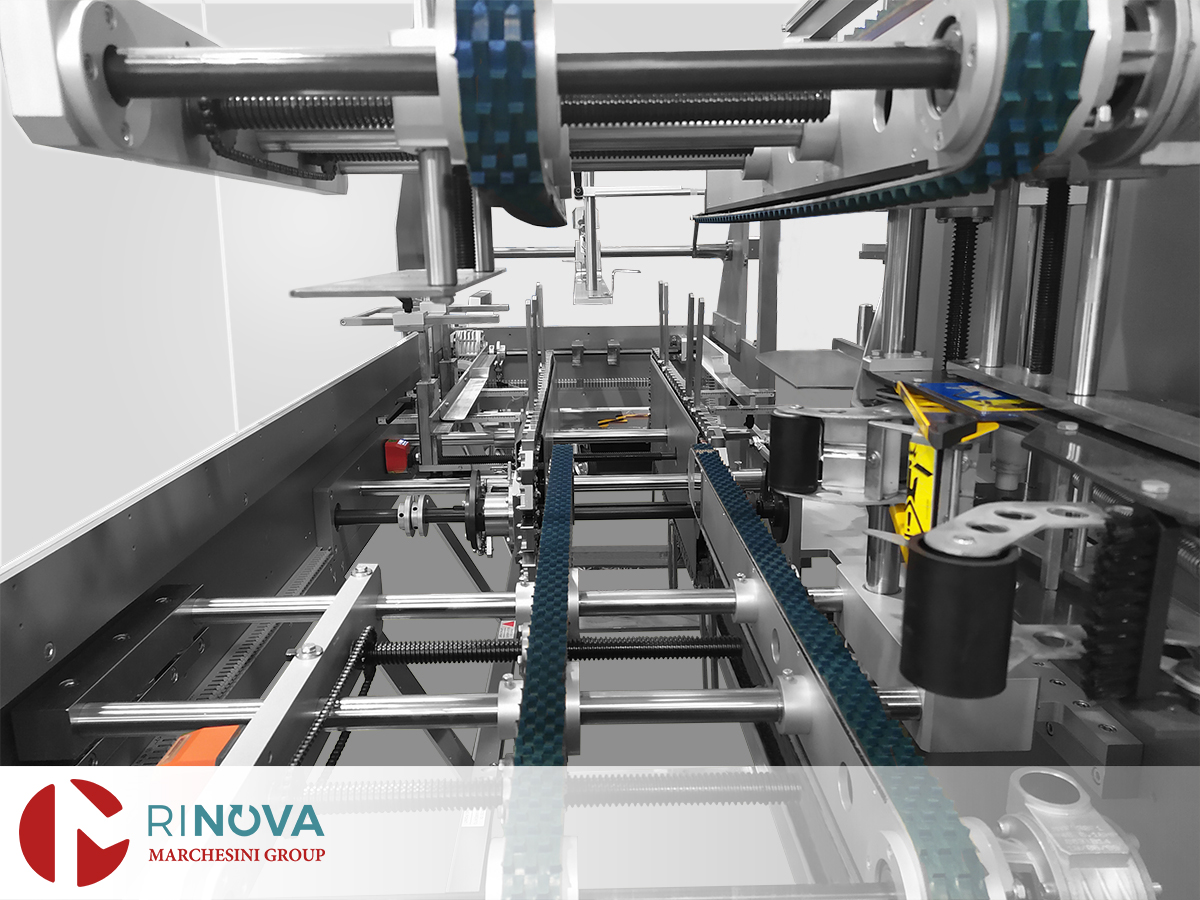 The Marchesini PS510 is an automatic machine suitable to receive single or bundled products on infeed conveyor, collate and introduce them into a case taken from magazine, tape close the case with non overlapping self adhesive tape and discharge the sealed case.
Main Features
The basic machine is complete in all following parts and delivered with the CE mark;
Structure in finished and painted aluminium panels. Covers in Methacrylate. Machine safety guards with electric interlocks;
Carton infeed conveyor 1400mm (55") long with speed adjustment;
Pneumatic product elevation assembly;
Infeed guides for cartons on the elevation section, adjustable by handwheel;
Product collation hopper in stainless steel AISI 304S;
Carton pusher unit driven by a gear-motor with speed continuous adjusting;
Inclined magazine for folded cases;
Motorized case pick-up arm with suction cups;
Adjustable case transport chain;
Front side case flap folders. Rear side case flap folders driven by servo motors;
Upper and lower case transport belts;
Two self-adhesive taping units for not overlapping finish.
Functional Features
The Casepacker PS-510 accepts a wide size range;
Cartons presented in infeed at height of approx. 860-930mm (33,86"- 36,61") are conveyed downwards through an inclined conveyor to a height of approx. 500 mm (19.5"), where they pass onto the vertical collation unit;
On the collation unit, if required, depending on the size range, a pre-collation station can be foreseen. This allows recovering the time needed to transfer the cartons into the hopper or into the case;
A motorized arm with suction cups picks the flat case, squares it and inserts it between the lugs of the transport chain. With the next sequence the case is transferred to the loading position;
Once the number of collations is achieved, the pusher shifts them into the hopper up to the penultimate layering;
During the introduction of the last stratification, once the pusher is arrived at the "layering point", the mobile hopper starts to move at the same speed of the pusher and penetrates the carton thus assuring the total product introduction;
After loading, the case is transferred to the two discharge belts;
During transport, case closure and taping is achieved;
At the same time the carton which was waiting is transferred to the loading station repeating hereafter the above described phases.
Cases can be sealed as follows:
Standard: non-overlapping self-adhesive tape, included in the basic machine
Optional: overlapping self-adhesive tape, or
Optional: Hot-melt closure with a NORDSON® unit.
Machine complete with:
All parts equipped to handle one size product in infeed;
One collating pattern and one case size;
Suitable for non overlapping self adhesive tape sealing.