PS 310
Semi-automatic case-packer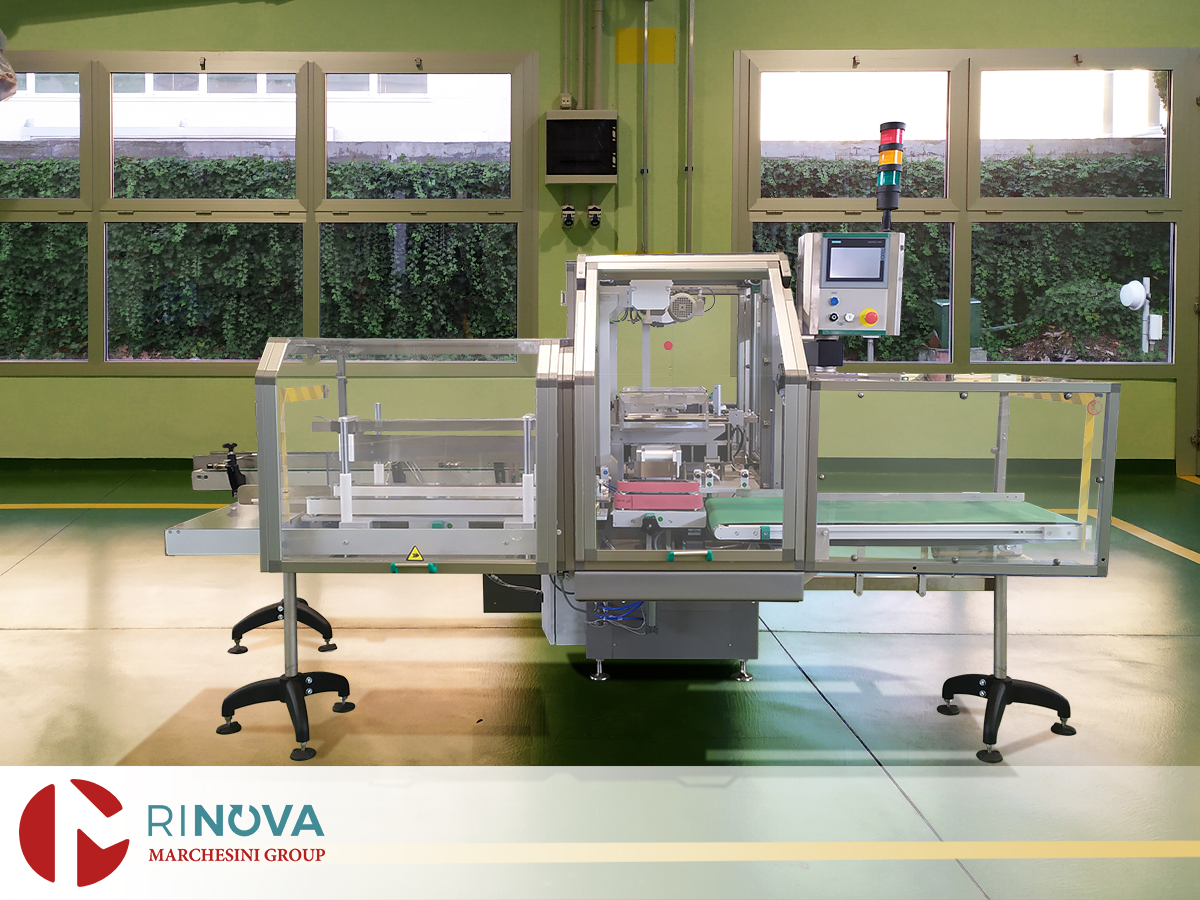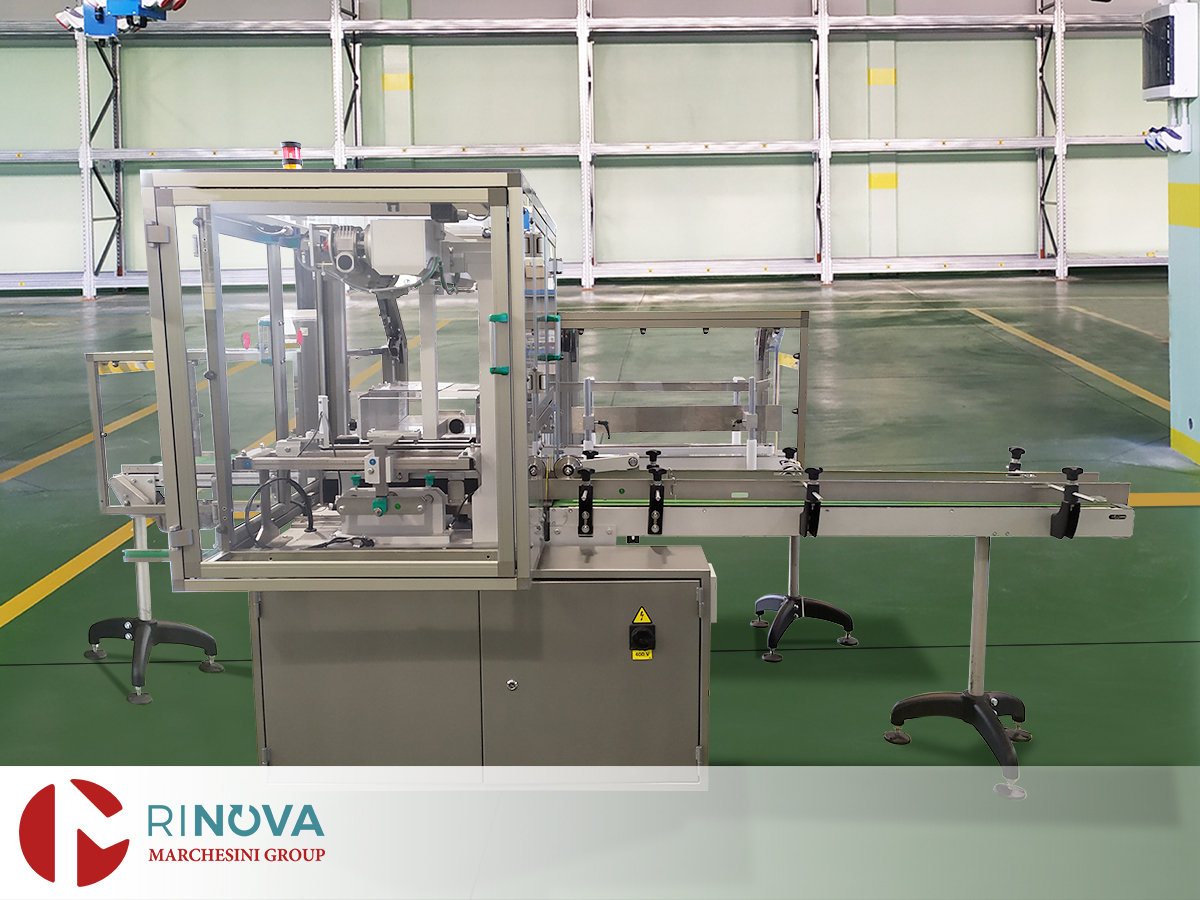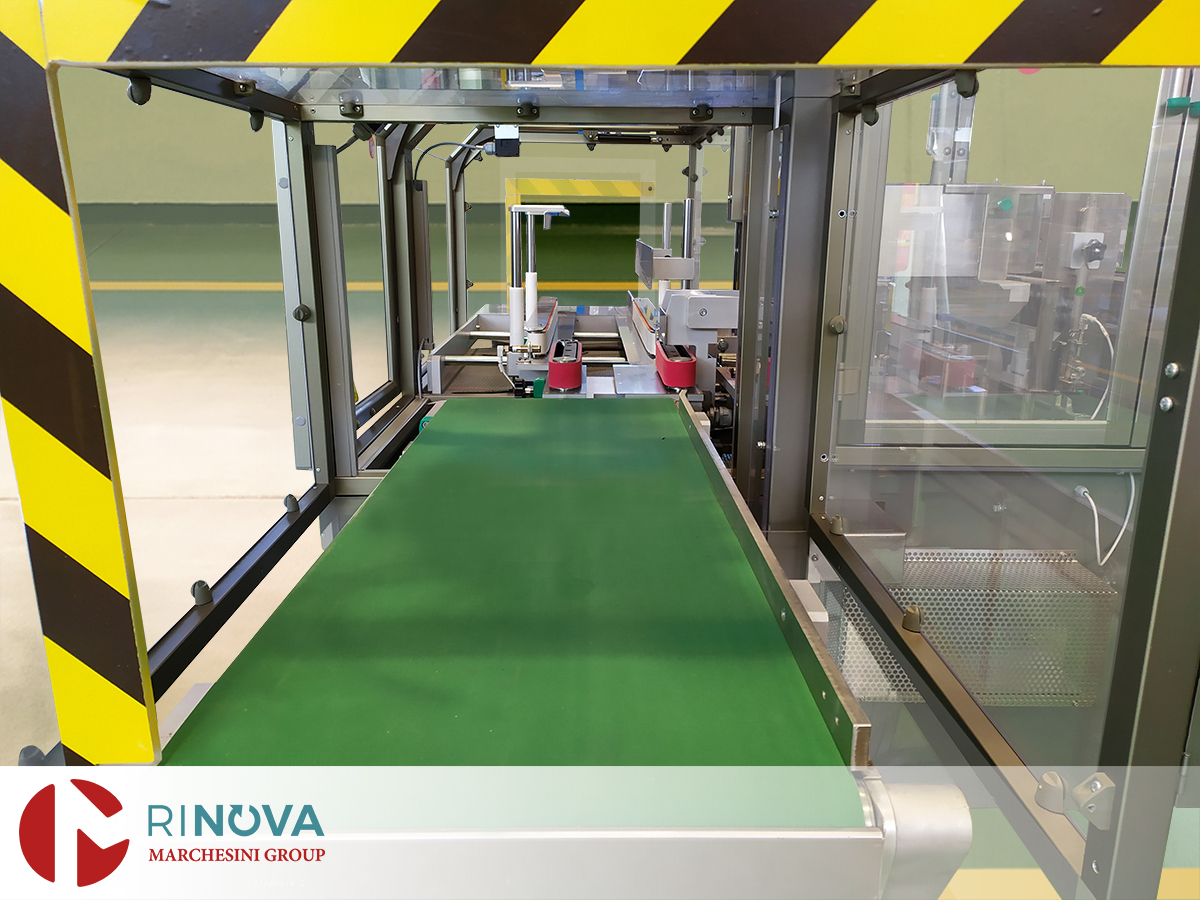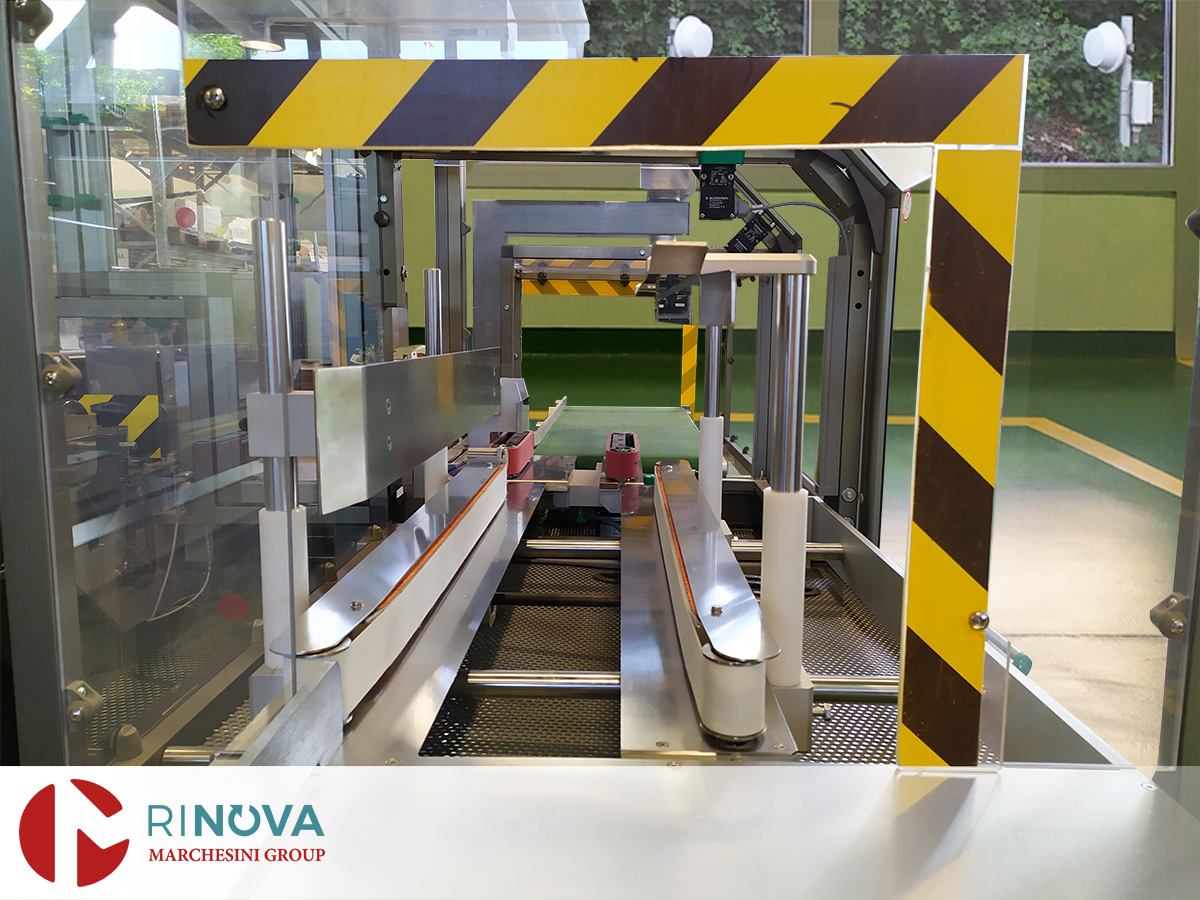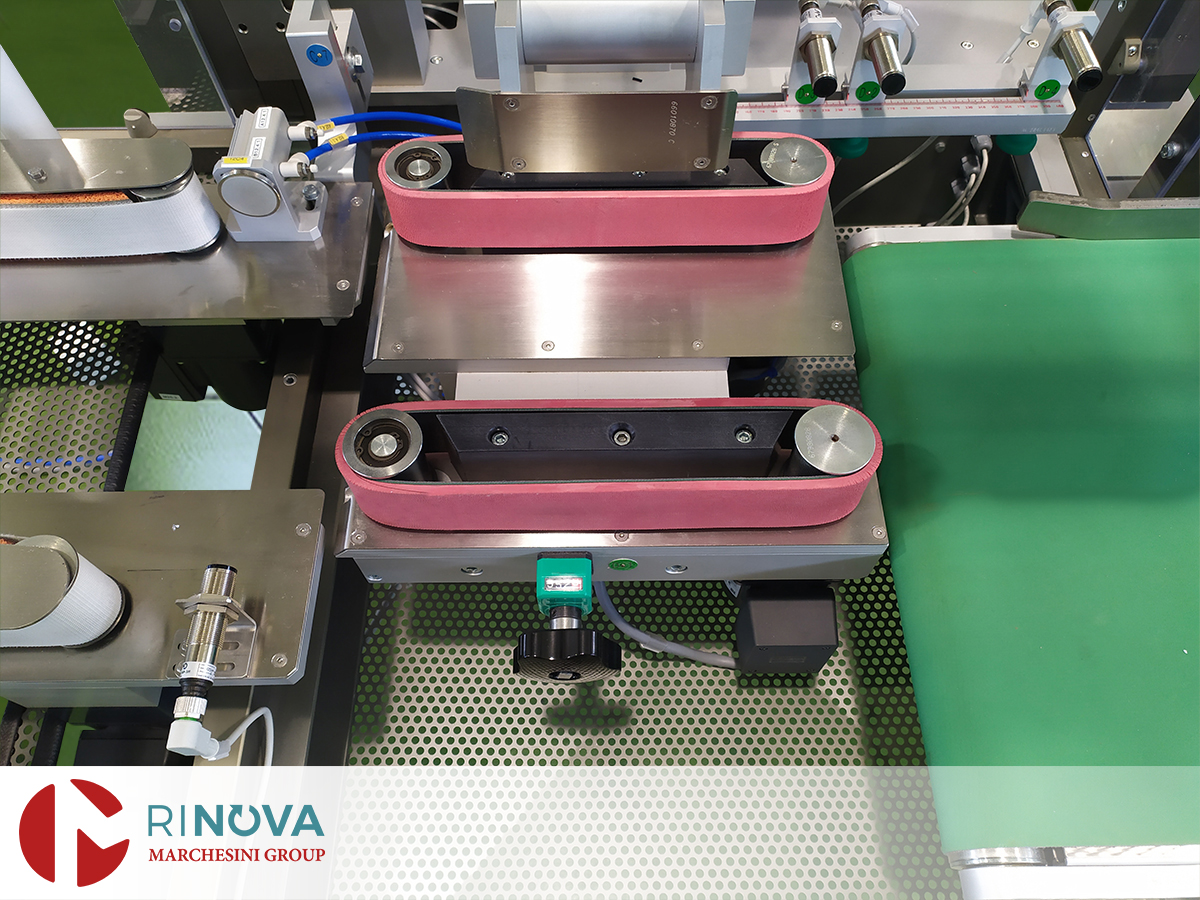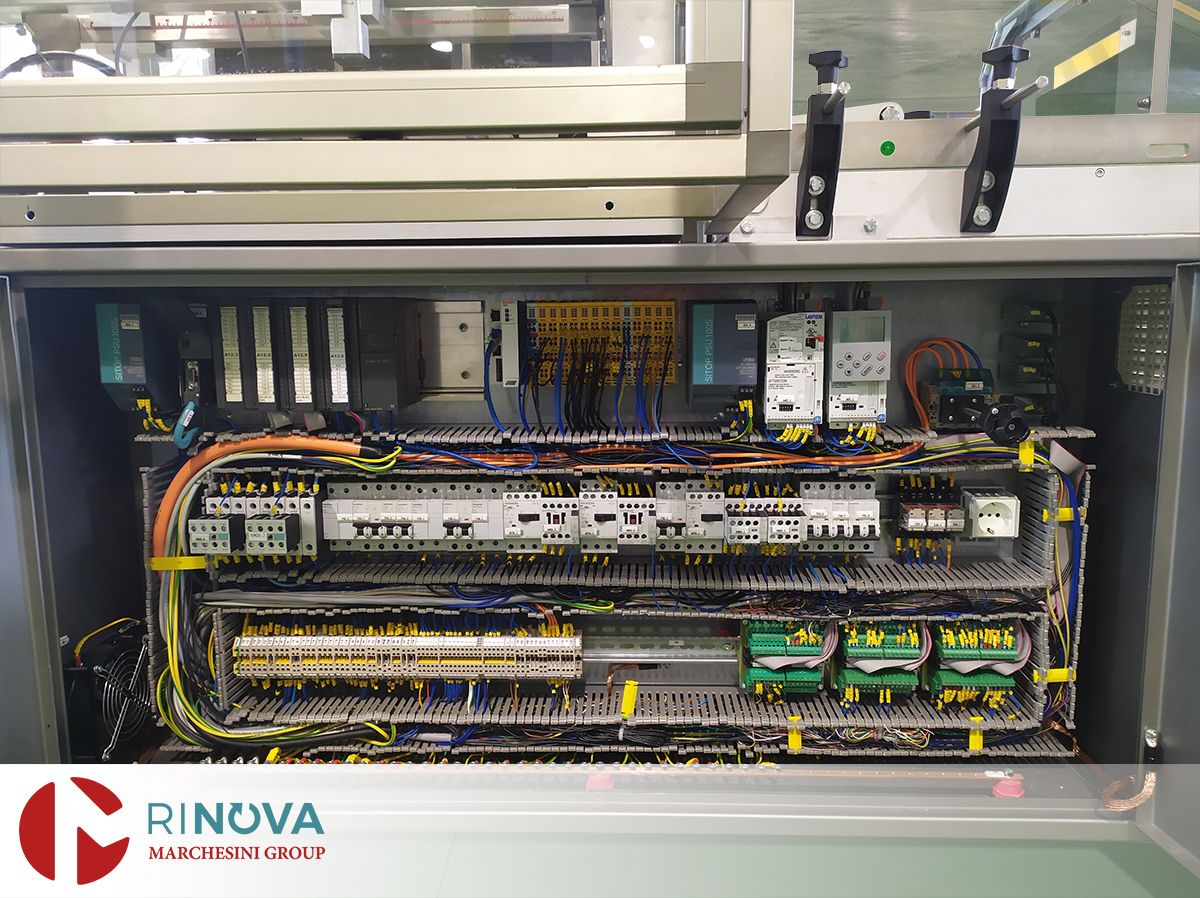 The Marchesini PS310 is a semi-automatic machine suitable to receive single or bundled products on infeed conveyor, collate and introduce them into a manually formed case loaded onto a feeding belt, discharge the case without taping it.
Main Features
The basic machine is complete in all following parts and delivered with the CE mark;
Painted steel machine structure. Machine safety guards with electric interlocks;
Carton infeed conveyor 1650m (64,96") long with speed adjustment;
Adjustable product infeed guides;
Pneumatic product elevation assembly;
Infeed guides for cartons on the elevation section, adjustable by handwheel;
Fix product collation hopper and mobile transfer hopper into case in stainless steel AISI 304S;
Loading assembly complete with adjustable conveyors to allow the automatic feeding of the formed case as well as its discharge after the loading sequence;
Guide for deposit and manual loading of the case onto the assembly;
Motorized product-loading unit with continuous speed variation, including Encoder;
Idle discharge roller belt to convey the loaded cases to the closing unit.
Functional Features
The Casepacker PS-310 accepts preformed cases and feeds them automatically to the hopper;
Cartons presented in infeed at a height of 850-900mm (33.5" – 35.5") are conveyed by a conveyor to the collation unit;
On the collation unit, if required, depending on the size range, a pre-collation station can be foreseen. This allows recovering the time needed to transfer the cartons into the hopper or into the case;
Formed and open cases are guided towards the belts on the lifting platform. Once the formed case is taken it is lifted up, in front of the mobile loading hopper, which is placed outside the fix hopper. The fix hopper is than introduced into the open case for loading;
Product loading is performed without having to move neither the main hopper nor the case;
After the product transfer into the case, the platform moves back and the belt discharge the full case onto the idle roller belt.
Machine complete with:
Machine complete in all parts equipped to handle one size product in infeed, one collating pattern and one case size.