TUBE-S 2L
Schmucker multi-lane filler for stick pack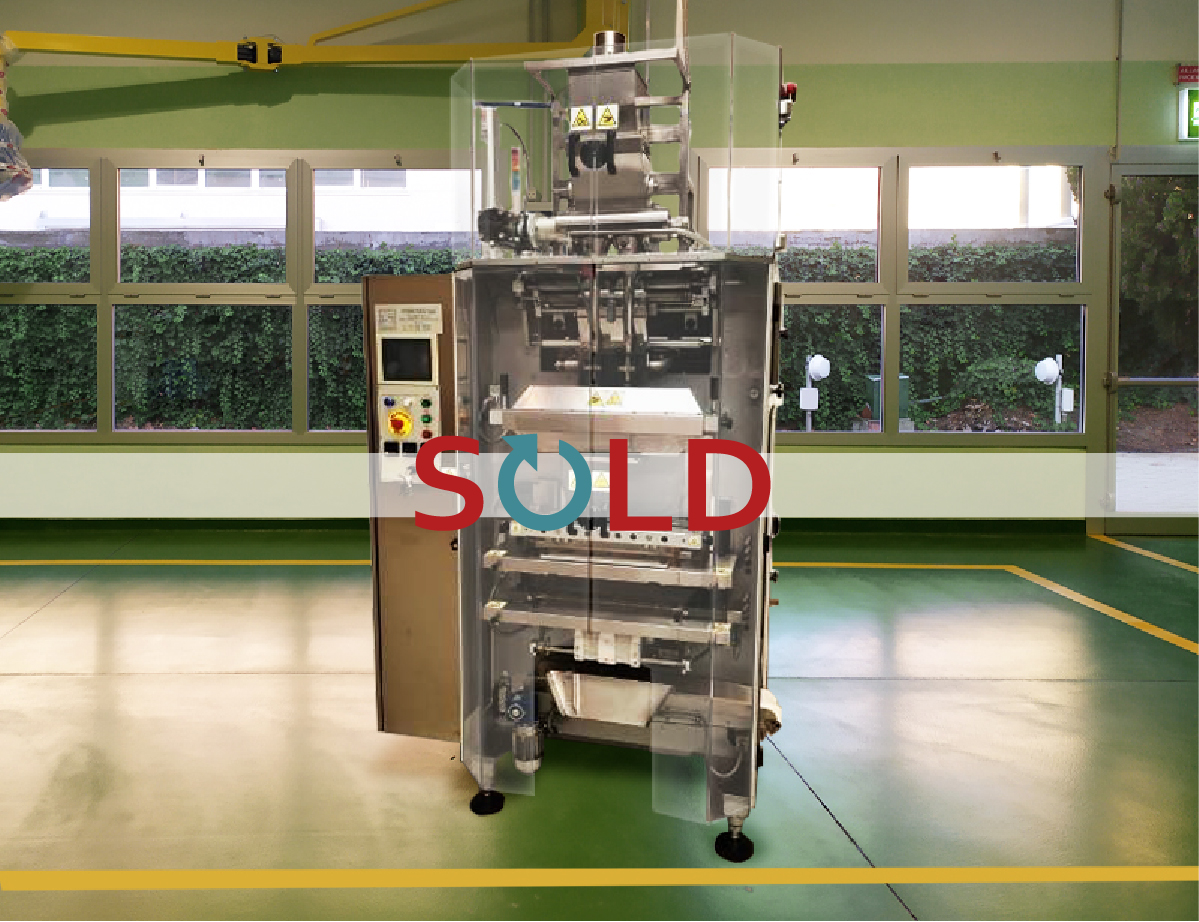 The Marchesini Schmucker TUBE-S 2L is a machine with alternating movement that forms, fills and seals stickpacks. These sachets, sealed on 3 sides, are a tubular shape, called "sticks".
Machine manufactured in accordance with GMP norms and supplied with CE marking.
Main features
The machine body is made from anodized aluminium and stainless steel. The parts that come into contact with the product are made of stainless steel;
The good quality of the materials used and the cantilever sealing areas allow easy cleaning and high versatility for disassembly;
The machines are equipped with a PLC and control display to constantly monitor the dispensing parameters and their adjustment;
The dosing unit is a volumetric rotary spool type suitable for free-flowing granular products and allows to reach high speed production and a good dosage tolerance;
Movement of the dosing unit is controlled by a pneumatic cylinder;
The general dosage adjustment of the dosing cups is mechanical and can only be performed manually and with the machine stopped;
All the parts of the dosing unit in contact with the product are made of stainless steel 316L or FDA approved materials;
All stations of forming, sealing (vertical and horizontal), easy tear notch and cutting are independent and easy access for cleaning and maintenance.
In its standard version, the Stick-Pack filler is not compatible with ATEX standards.
Film packaging reel is placed in the rear side of the machine. The packing material unwinds along the path until it reaches the rotating knives that split it into a number of longitudinal strips equal to the number of the machine lanes and then pass through the forming, filling and sealing stations.
The coding unit set up is Thermotransfer type that allows to write variable data with coding heads mounted on slides for easy extraction for maintenance and setting.