Syringes Line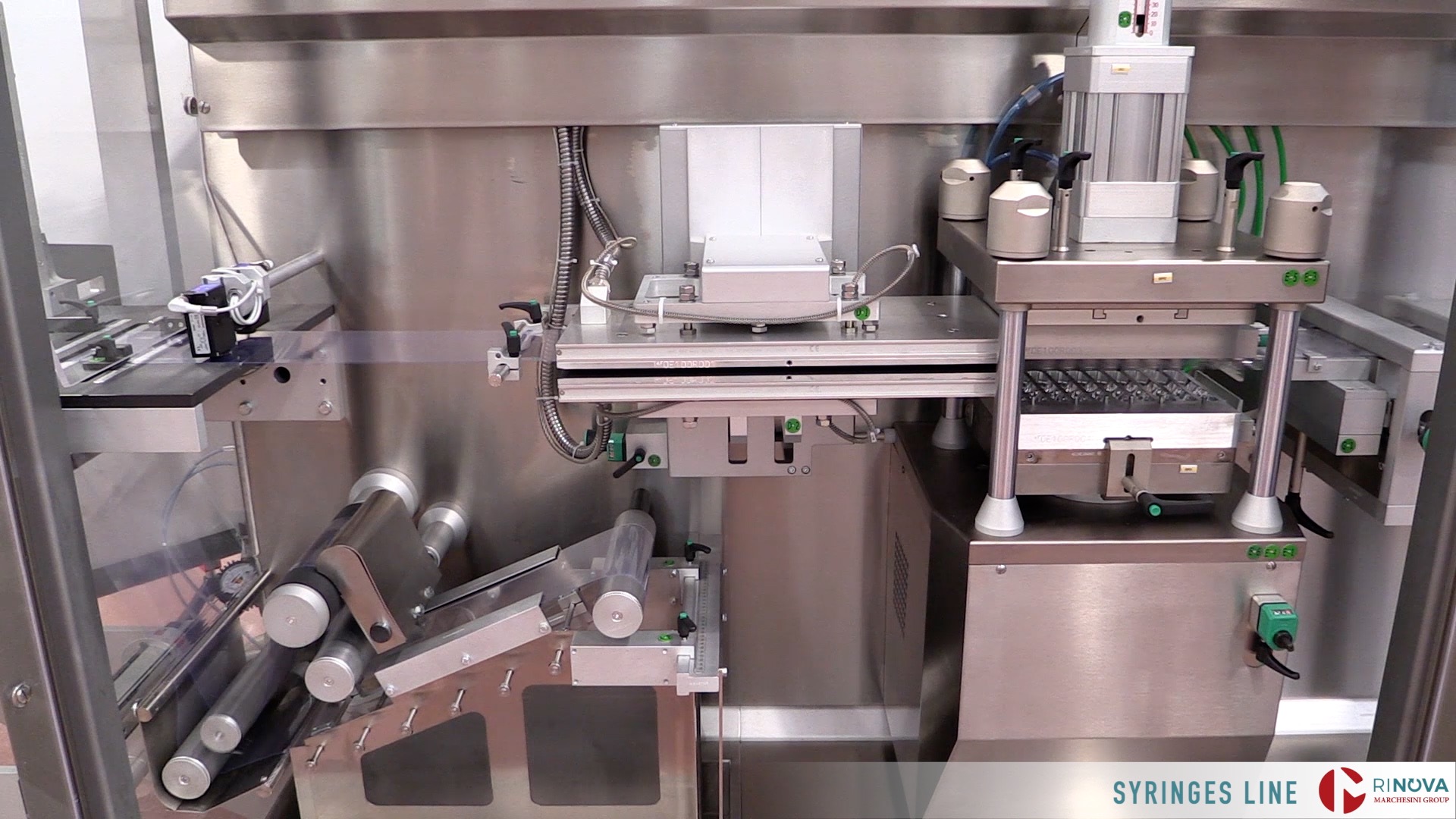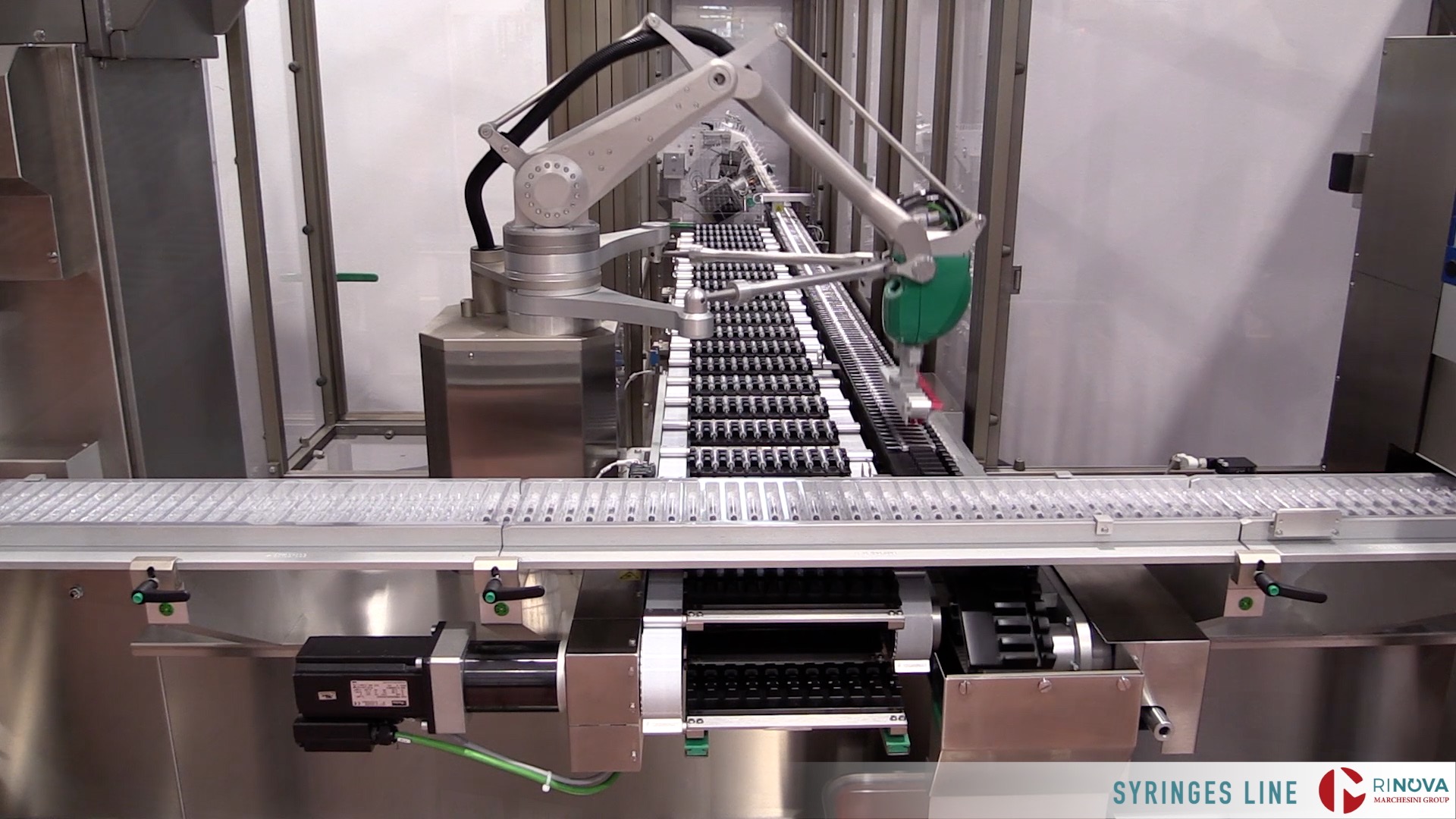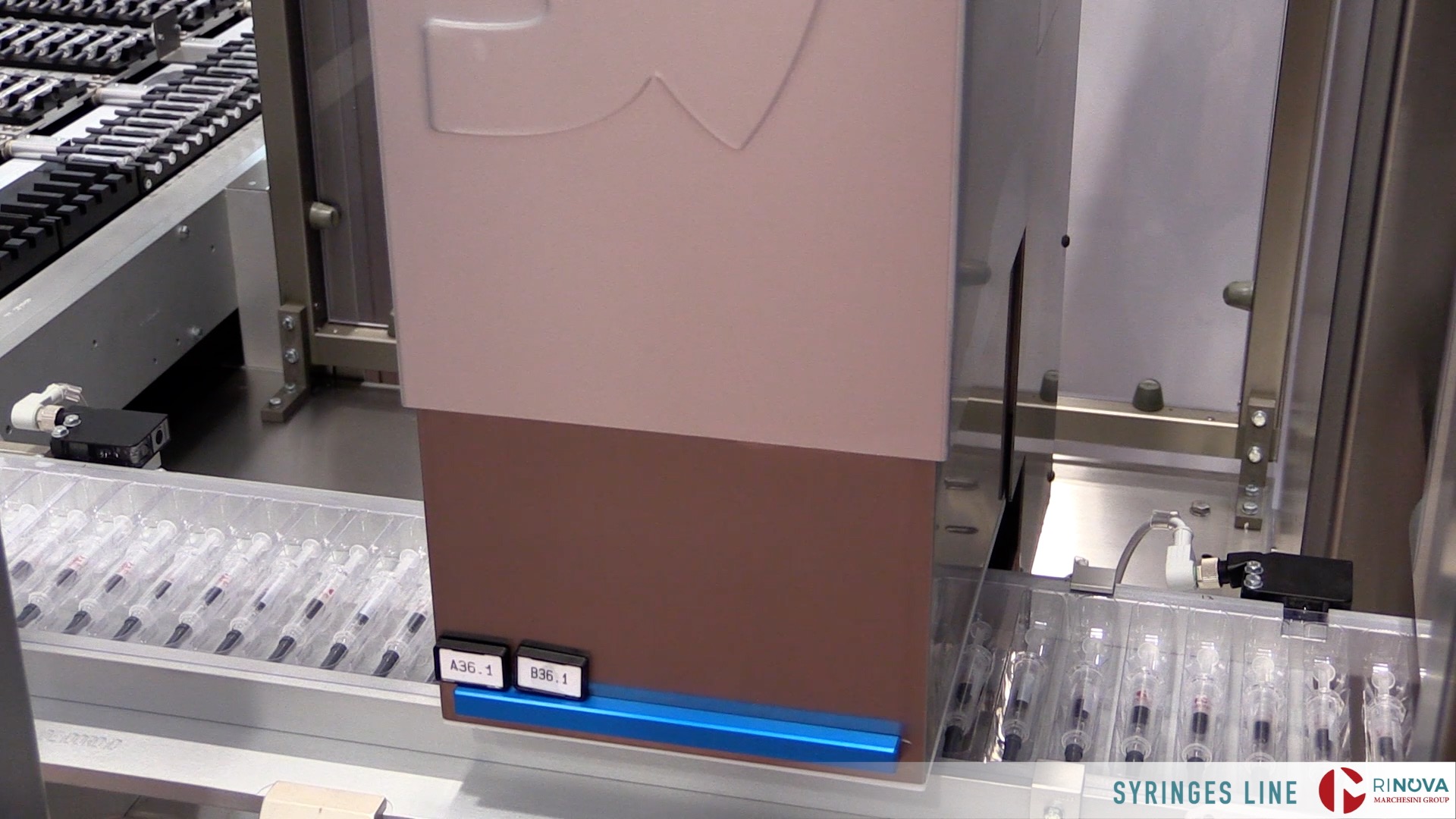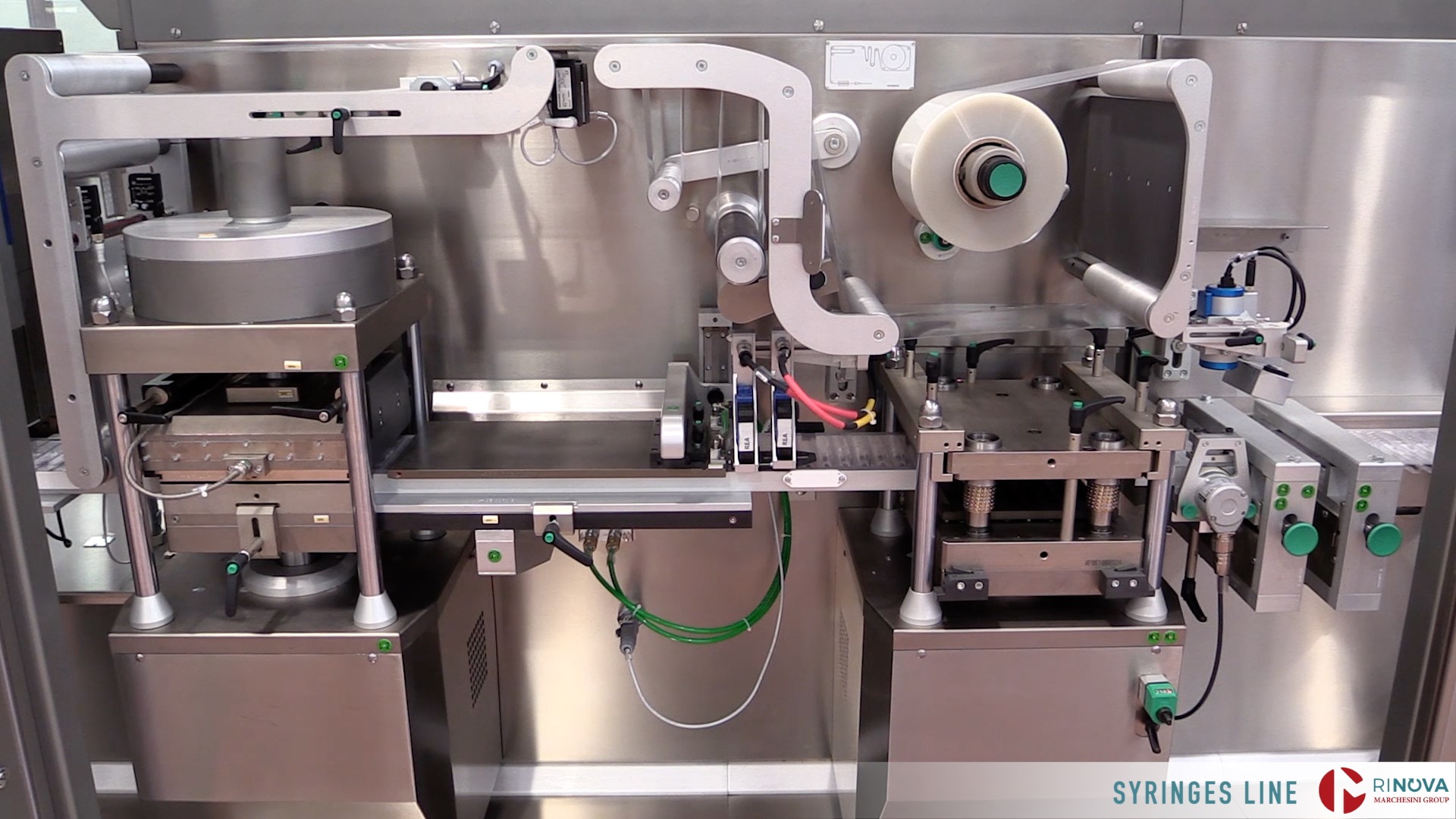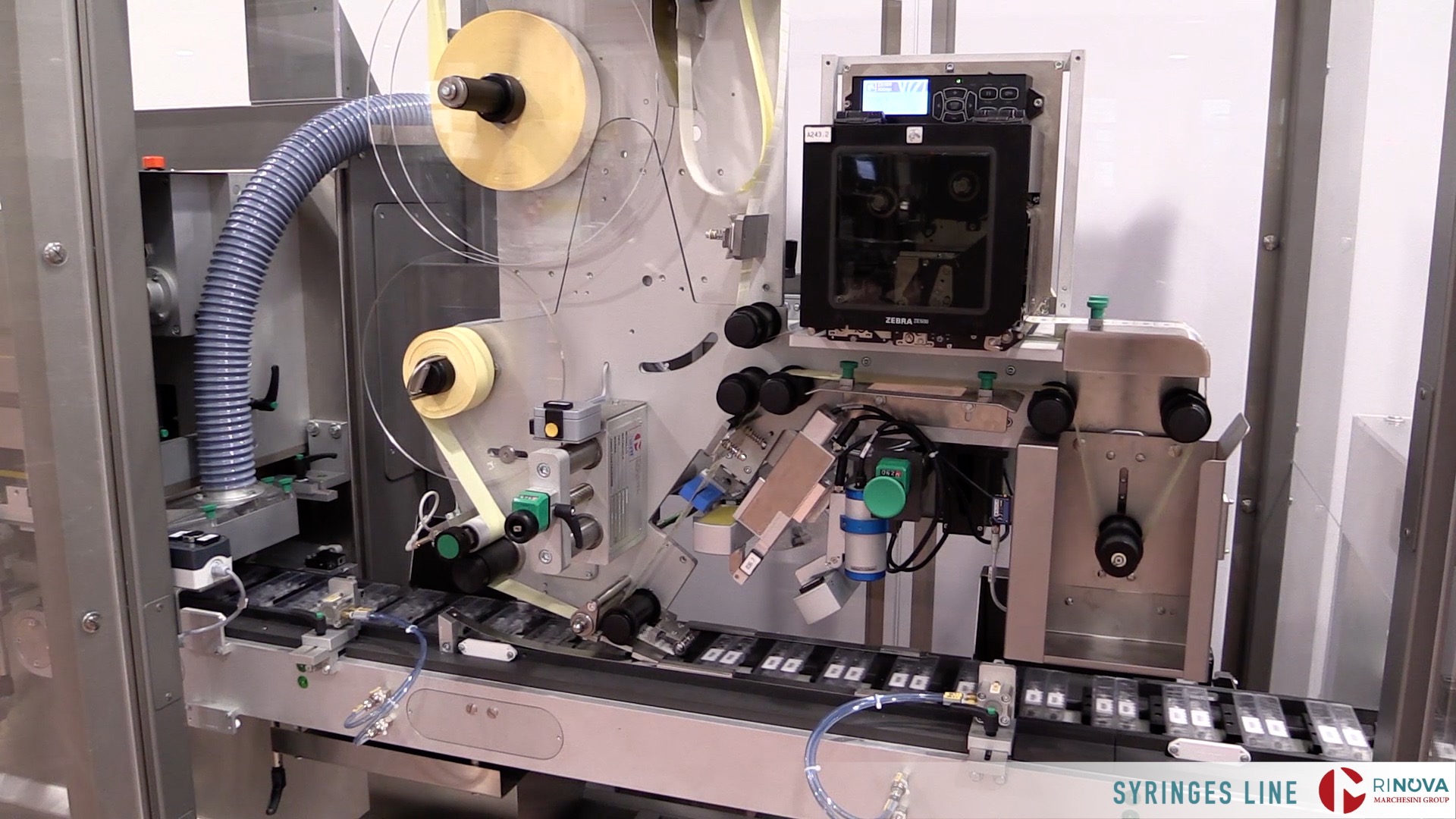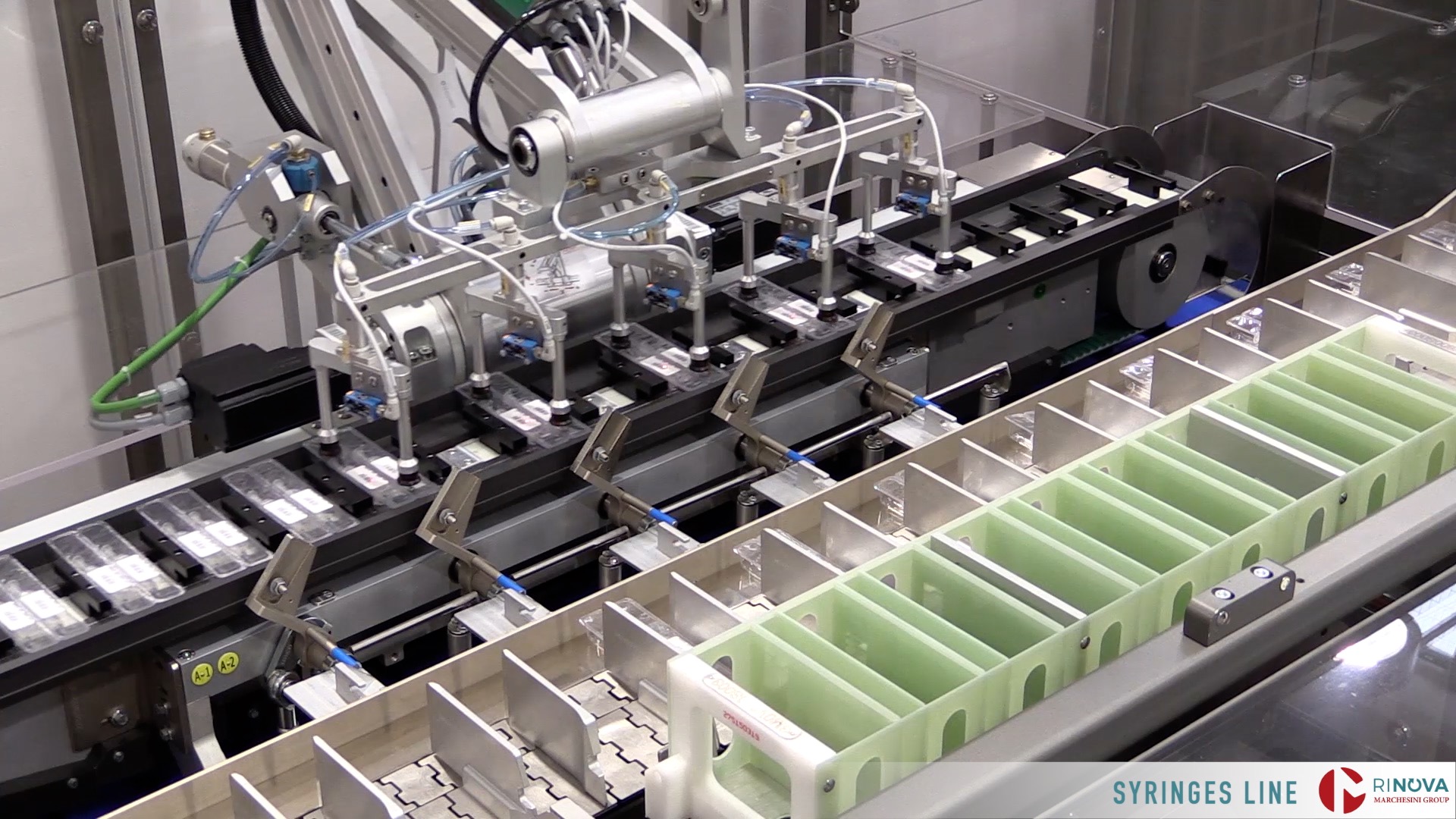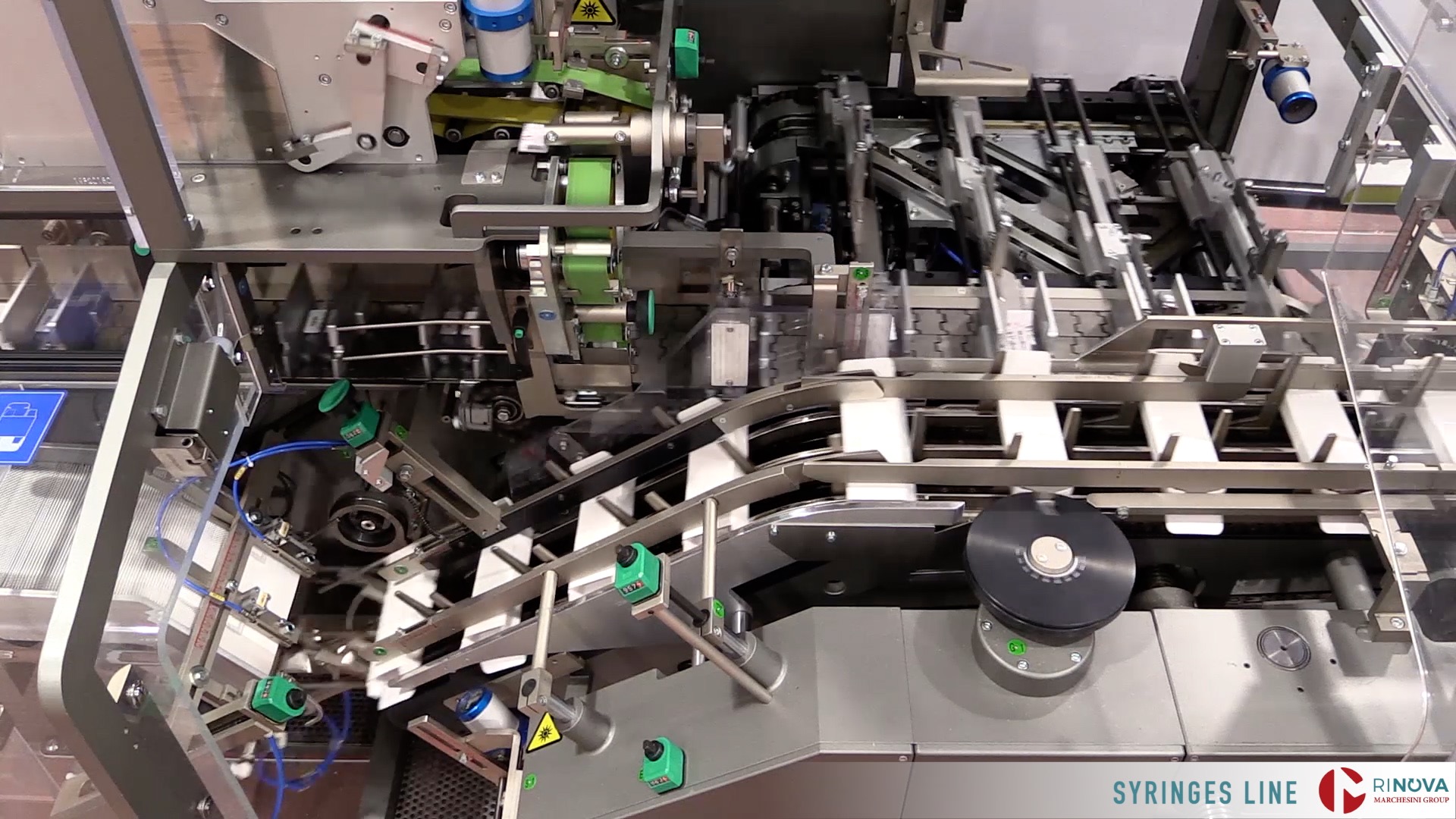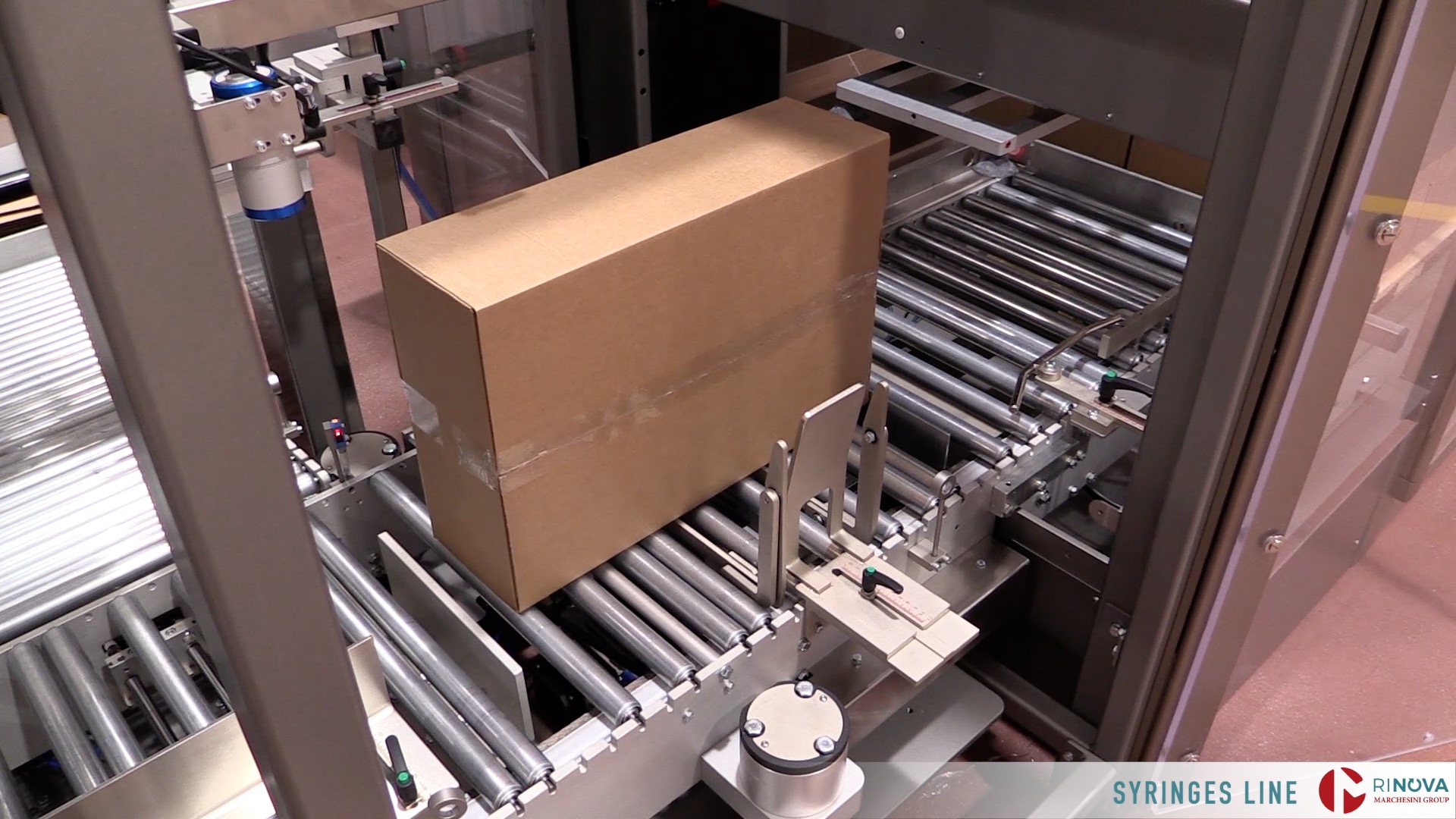 The syringes line refurbished by RINOVA is a line for syringes packaging which can produce up to 200 cartons of syringes per minute, watch the line in action.
The line is composed of:
Marchesini FBZ 320: an automatic packaging machine which thermoforms trays for syringes out of thermoformable films such as PVC and PET. The quality of the finishes, the extreme sturdiness and the tool-less size changeover make this machine highly reliable, flexible and user-friendly;
Marchesini MA 302: a continuous motion horizontal cartoner which receives trays of syringes and insert them inside their carton. The machine is designed around three concepts: versatility, ergonomics and maximum efficiency in a small footprint;
Marchesini BL A420: an automatic labeller for the application of vignette labels on the top panel of carton and two self-adhesive seals on the lateral closure points. The machine designed to enable the installation of tracking devices such as inkjet or laser printers plus relevant cameras, to print and subsequently to verify 2D codes and relevant human-readable text, on the lateral flaps and on the top panel;
Marchesini MC 824 + MINISTRATUS: these two machines close the packaging process, finalizing the operations of packing products in cases then palletizing them. They are both compact, ergonomic, reliable and sturdy, moreover the use of robotized solutions significantly enhances performances in terms of speed and flexibility.
Software, mechanical and electronic parts have been completely refurbished. The line is CE certified and complies with the existing safety standards.