SL 400
Automatic linear self-adhesive labeller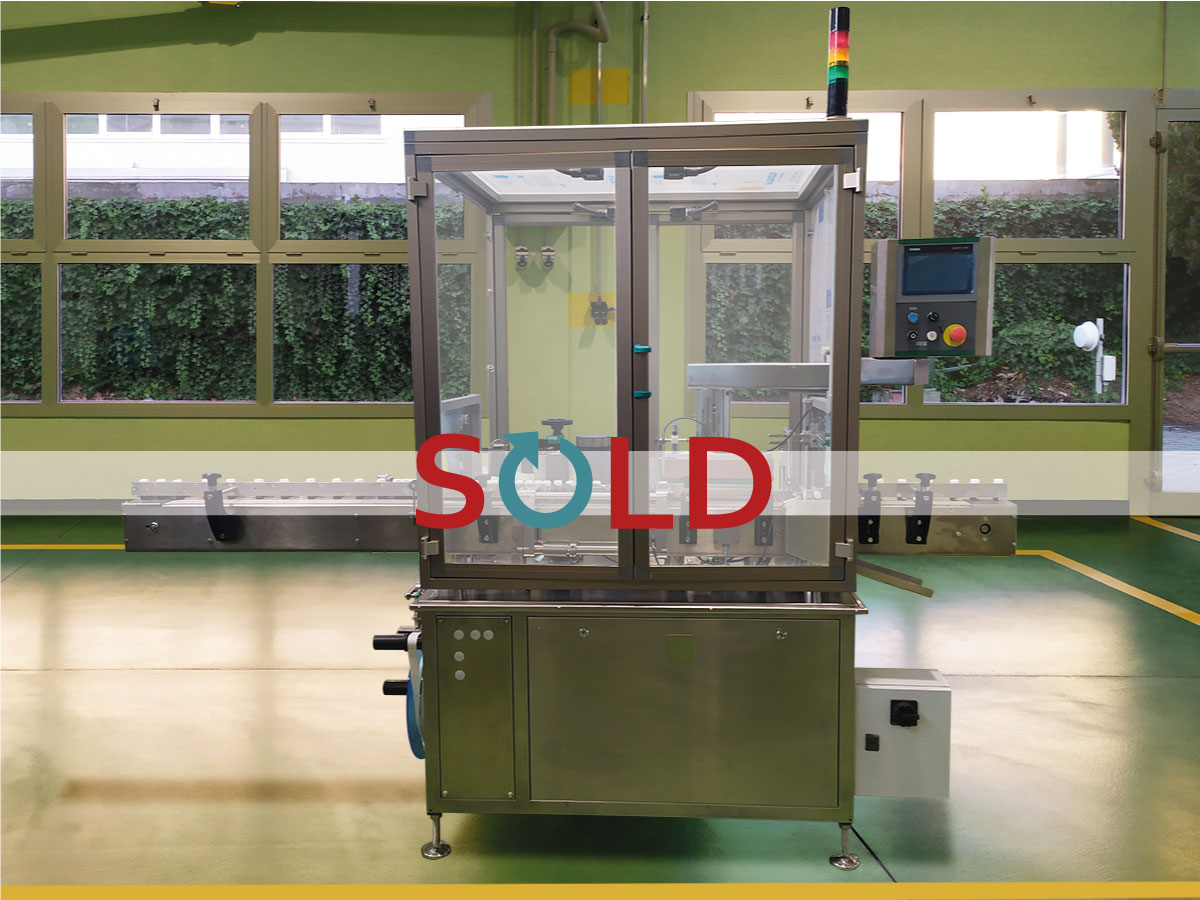 The Marchesini SL400 is suitable to apply label at high speed on vials, bottles or similar round containers.
Basic machine, stainless steel finish, complying with GMP regulation. Operating in line with other machines or, as a stand-alone equipped with appropriate feeding / collecting systems.
Standard Equipment
Horizontal conveyor belts with adjustable side guides for handling different bottle sizes;
Minimum load control at the in feed with machine stop and automatic start;
Scroll spacing device of containers to handle;
Gap Control between bottles, if too close immediate machine stop;
Automatic label change system. Configuration and memorization of different label sizes;
Label dispensing with stepping motor drive;
Automatic label unwinder from reel, motor driver and adjustable loop. Photocell providing end of reel control with machine stop;
Stepping feeding of labels allowing for empty spaces on reel;
Missing label control on reel;
Vertical and horizontal adjustment of the label position by means of hand wheel control, complete with digital settings;
Label smoothing system on vials or bottles with a "mousse" rubber belt;
Backing paper-rewinding unit, complete with mechanical clutch;
Work hour counter;
Bottle rejection system with collection bin.
Machine complete with
SIEMENS PLC machine management with fail-safe logic;
Standard operator terminal TP700 Touch Screen;
Self-diagnostic color 5.7″ video;
Electric cabinet on board;
Power at 400 Volt, 3 phases, 50 Hertz, Ground & Neutral wiring;
Safety Guards with anodized aluminum frame and doors in Methacrylate, with SCHMERSAL safety switches. Machine stop in case a door opens. The machine has all safeties required for a safe operation and corresponds to norms. Machine delivered with CE mark;
Green color light source warning beacon;
Compressed air control pressure-switch with machine stop at low-level detection;
Set of change parts consisting of spacing scroll for One size of bottle.