RE 202
Automatic rotary labelling machine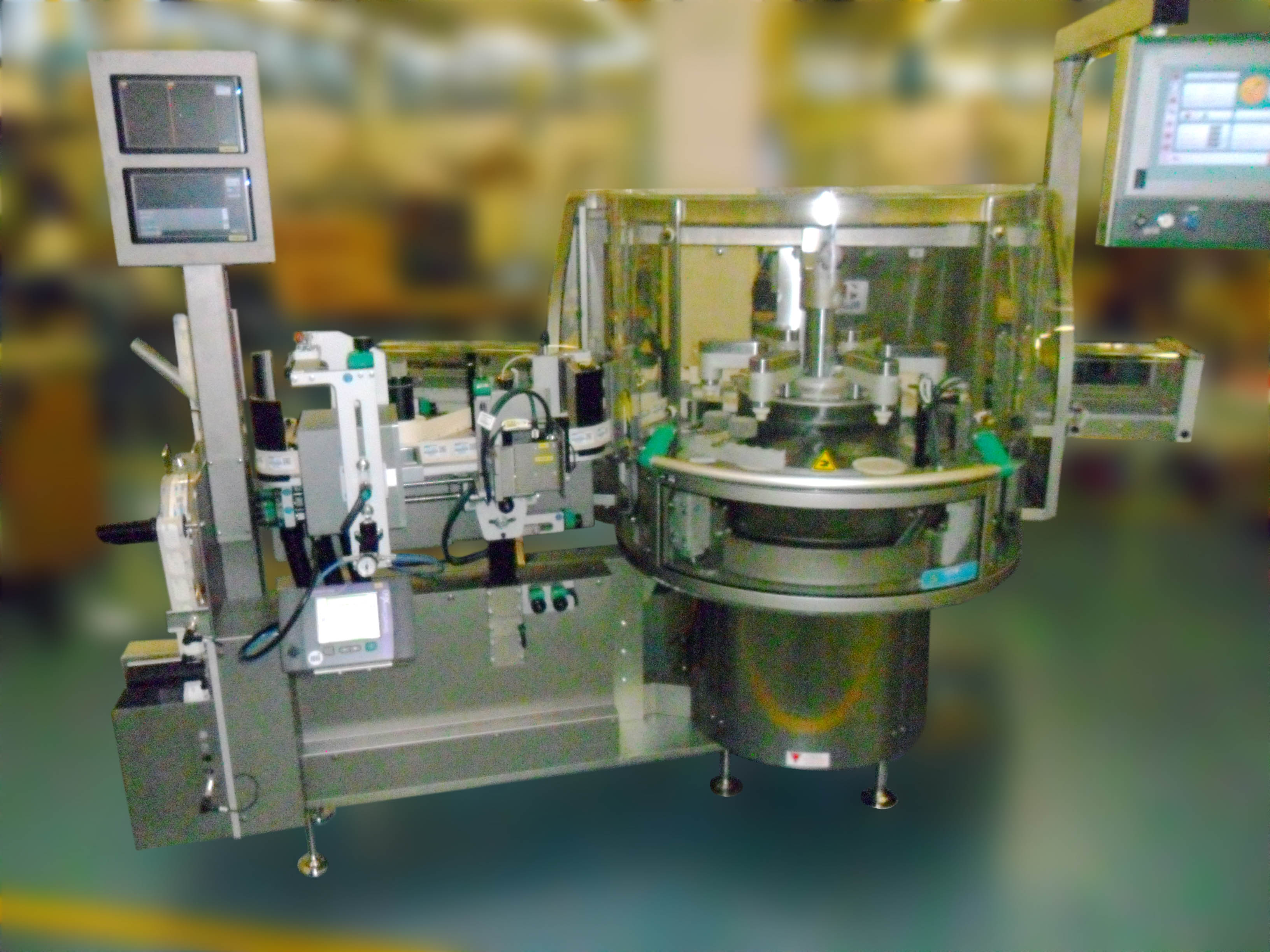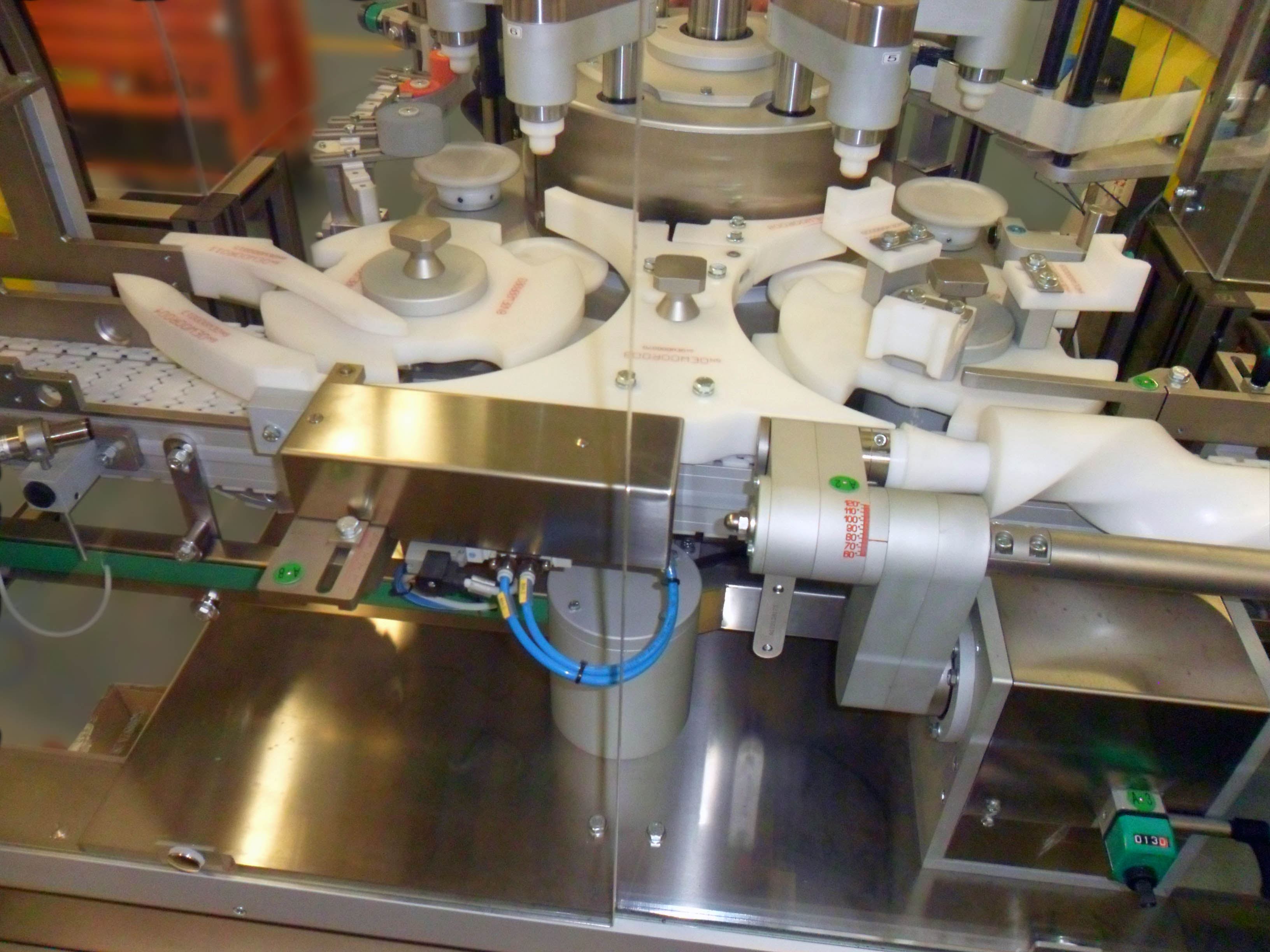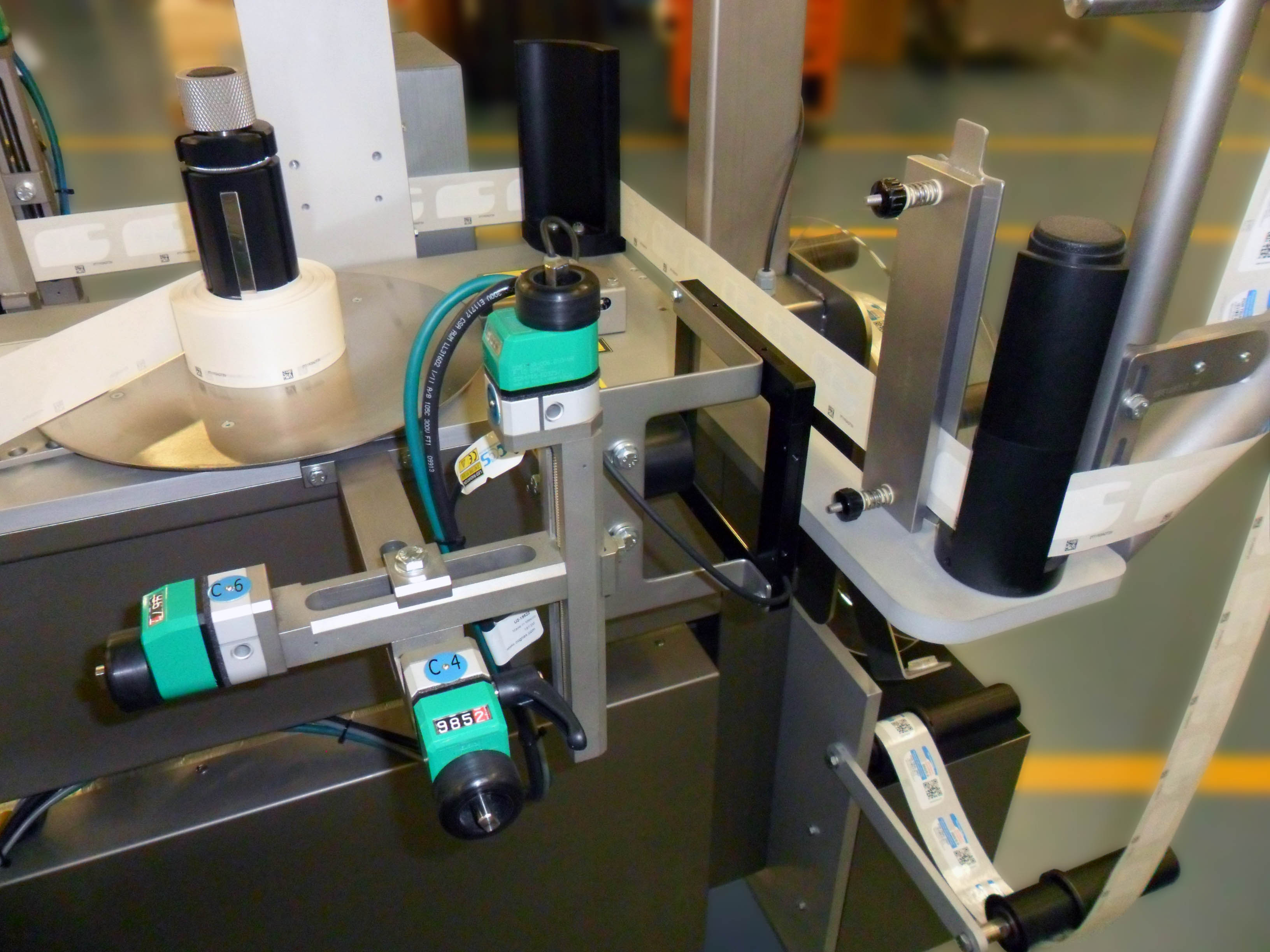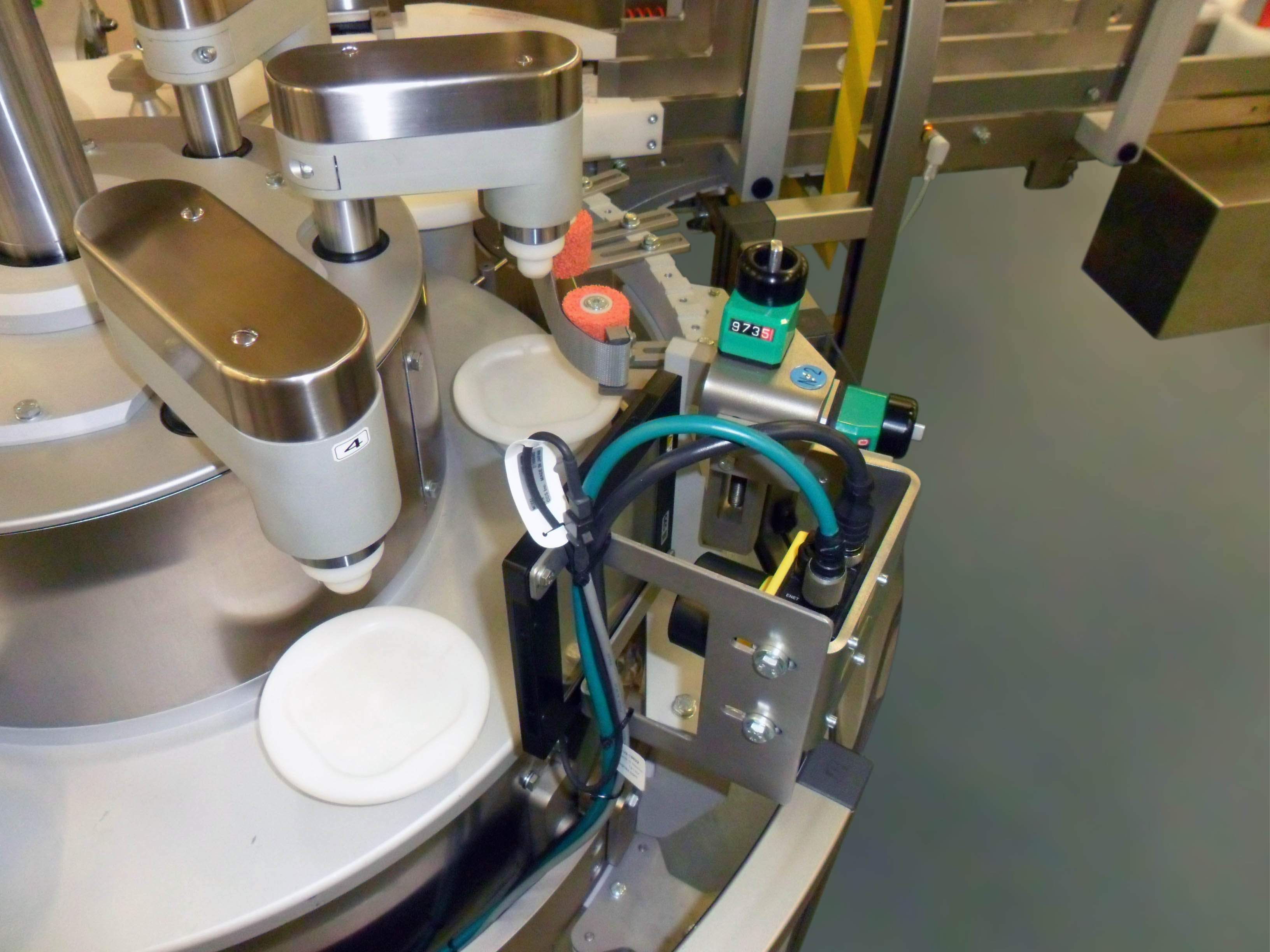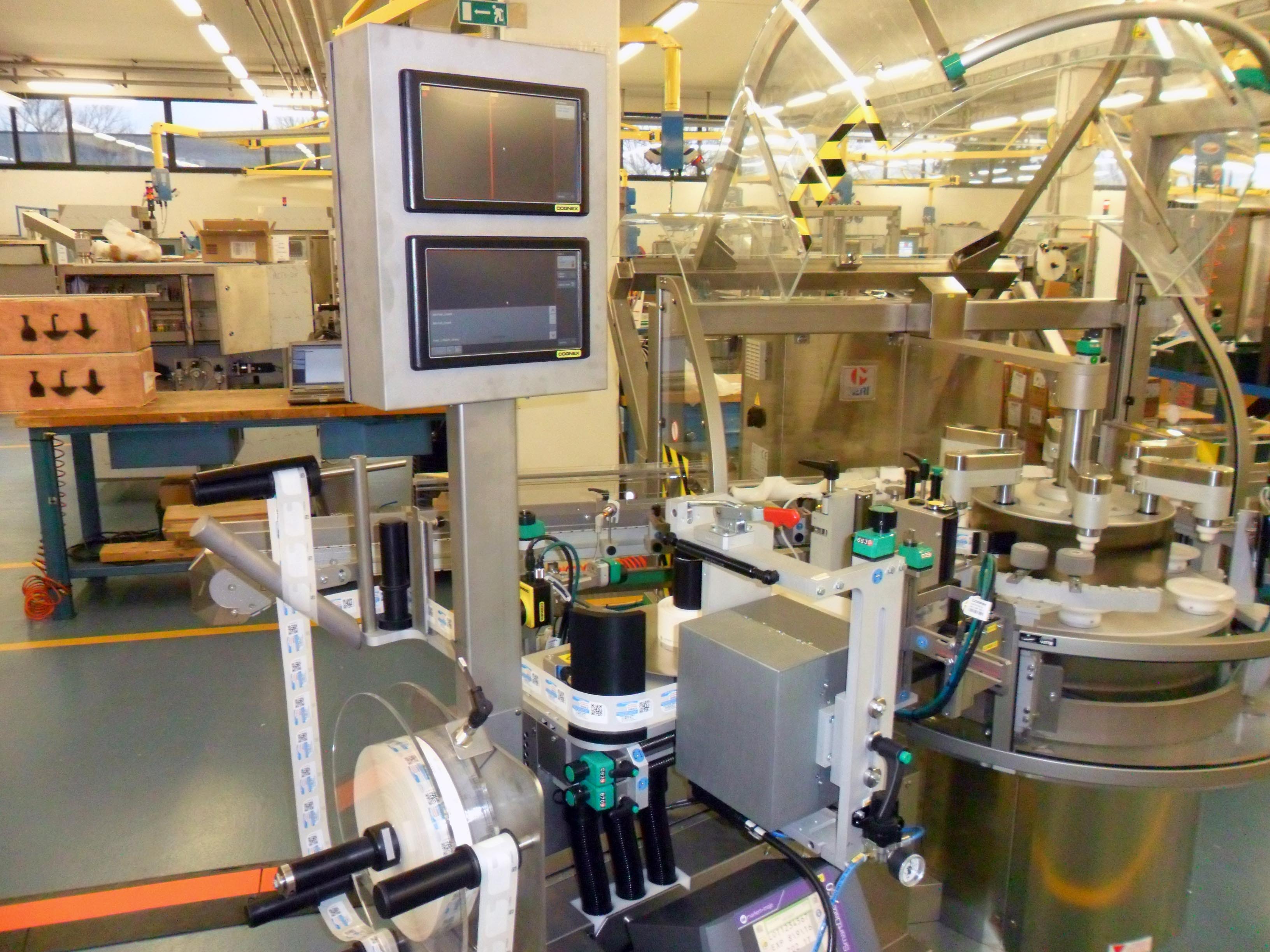 The Marchesini RE 202 is an automatic labeller for the application of one or two self-adhesive labels, front and rear, or as alternative one self-adhesive label and one outsert by means of hot melt glue on cylindrical or shaped container made of glass, plastic or metal.
The machine is designed to allow the installation of tracking devices as inkjet or laser printers plus corresponding cameras, to print and subsequently to verify 2D codes and relevant human readable characters on labels and on vials bottom.
These machines series represent the ideal solution for shaped vials orienting before labelling. The possibility to reorient them even after labelling, to present the 2D code in front of the verifying camera, when the label is just applied, makes the RE particularly suitable for unboxed vials tracking procedure. Beside the capability of vial orienting, other features as high versatility and compactness, together with the great easiness to be cleaned and inspected, make these machines type particularly advisable to be integrated into pharmaceutical and top of range cosmetic production lines.
Software, mechanical and electronic parts have been completely refurbished. The machine is CE certified and complies with the existing safety standards.
General characteristics:
Stainless steel construction;
Loading system by means of an indexing scroll to an inlet star wheel transferring the vials onto the main transport carousel;
Main transport system positive type, by means of a carousel of self-centering rotary plates, provided with upper idle counter-heads for vials stabilization;
Each rotary plate driven by an independent servomotor, capable to orient the vials;
Machine management with PC with positive logic "Fail Safe";
Continuous mode speed adjustment;
Very ergonomic design with separation of operational, electrical and mechanical zone;
High accessibility for easy management, inspection and service;
Unloading system by means of an outlet star wheel receiving the vials just treated from main carousel and transfer them on the outlet conveyor belt;
Automatic ejection with flap for every kind of error, with vials accumulation on a parallel conveyor;
Automatic motorized unwinders, with adjustable loop;
Safe, quick and simple change over without size parts.
Optional devices:
Integration of pucks recirculation conveyors;
Thermal transfer label overprint unit with personal computer and print software;
Missing overprint of labels control system;
Single characters of overprint quality control system OCV – OCR with camera;
Automatic eject unit for all types of error with counter control system of ejected cartons;
Wrong label ejection system before their application on vials with counter control of ejection;
Semi-automatic reels splicing unit, without machine stop;
Patented backing paper shredding unit;
Detection of eventual label film splicing existing in reels, with automatic ejection of the labels next to the joint, with number settable by Operator Terminal.