RL-F300
Automatic labelling machine for ampoules and vials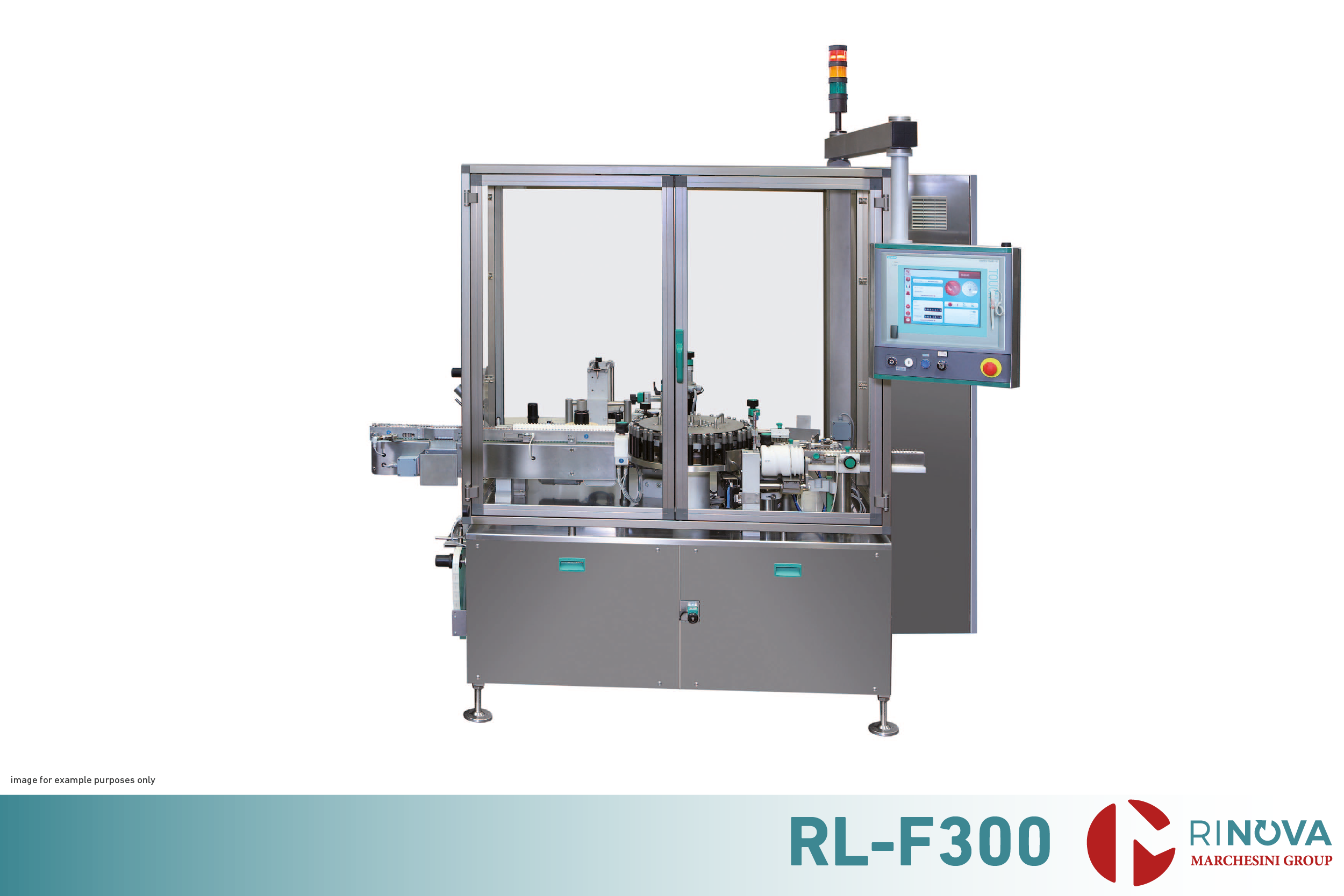 The Marchesini RL-F300 is a high speed labelling machine with a star wheel transport system and has been designed to reduce manual operations and size change times to a minimum. The transport star wheel has a variable pitch to handle a vast variety of ampoules and vials. The machine can work in-line or free standing with a tray infeed and outfeed arrangement.
Software, mechanical and electronic parts have been completely refurbished. The machine is CE certified and complies with the existing safety standards. 
Basic machine standard features:
Stainless steel execution;
Self-learning system of label length, bar code and overprint position;
Automatic work speed synchronization of the all motors;
Positive logic "Fail Safe";
Power driven unwinder with adjustable loop;
Star wheel takeoff of products with vacuum system;
Label dispensing with servomotor;
Label dispensing blade with vertical and horizontal micro-metric adjustment;
Micrometric servo-driven adjustment of the overprint position on the label;
Self-diagnosis on LCD display;
Label presence control system on products with luminescence photocells or camera;
Automatic ejection system for every kind of error;
Stop for consecutive rejects same type;
Counter control system of rejects.