MS 235
Sachet Filling Machine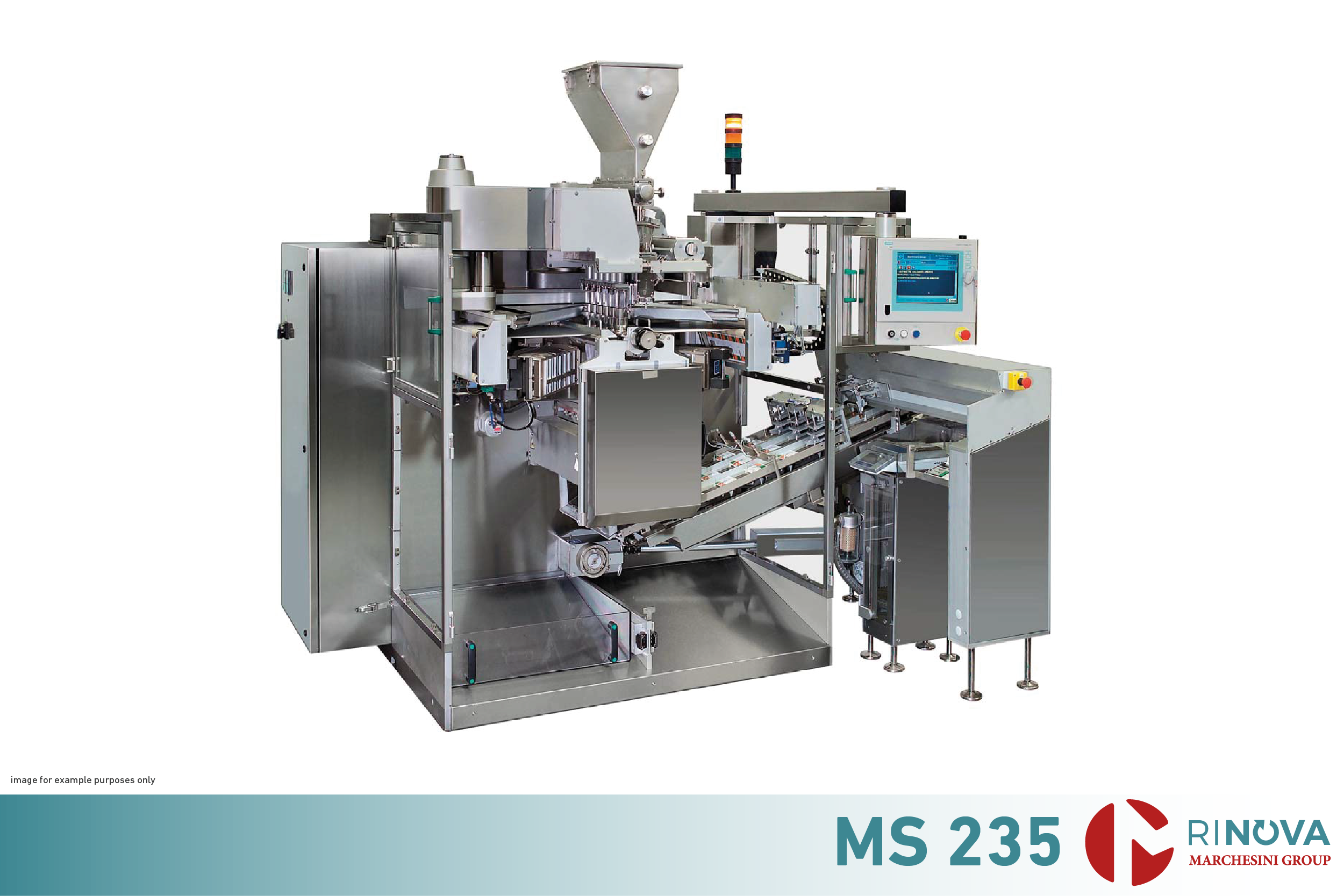 The Marchesini MS 235 is an intermittent-motion vertical sachet filling/sealing machine suitable for medium and high production rate lines. The machine is designed to provide key features such as easy cleaning, maximum efficiency, excellent reliability, extreme accessibility, the MS 235 is specifically designed for the pharmaceutical market.
The balcony structure, the design of the components and the use of Stainless Steel allow the machine to comply with GMP rules. All parts in contact with the product are made of Stainless Steel or other FDA-approved material.
Software, mechanical and electronic parts have been completely refurbished. The machine is CE certified and complies with the existing safety standards. 
Main features:
Vertical plate sealing, with intermittent motion;
Possibility of adjusting sealing pressure with expansion membrane acting on one of the jaws, to guarantee maximum seal stability and strength;
Cold roller film feed system;
Cutting and/or perforation on removable frame for easy cleaning;
Pick & place unit for stacking, counting and connection with cartoner;
Sachets mechanical transfer;
Number of counts can be changed on display.