FA 04
Stretch banding machine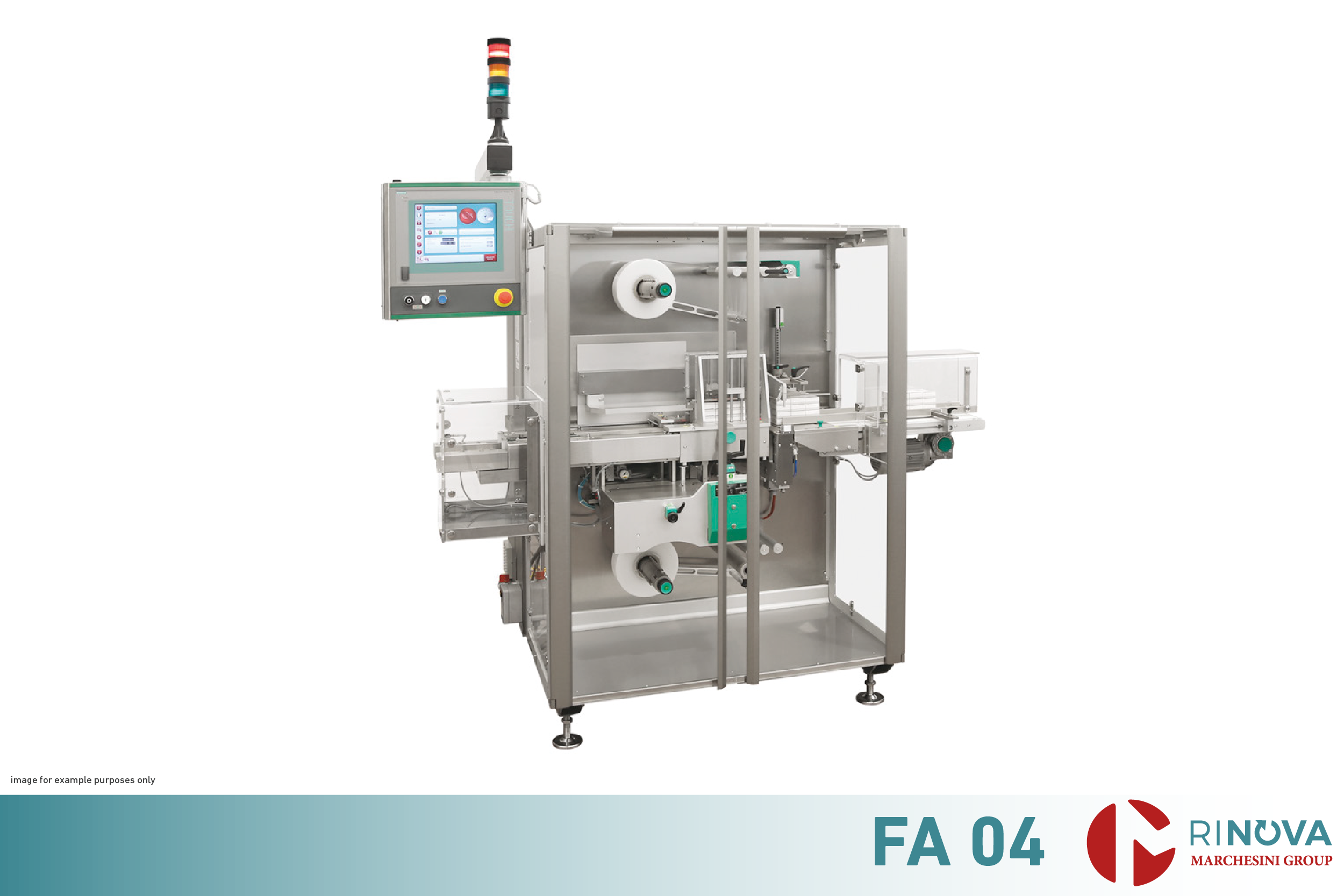 The Marchesini FA 04 is an automatic intermittent motion machine designed in accordance with cGMP standards for wrapping with stretch film. Conceived primarily for the cosmetics and pharmaceutical markets, simplicity of design and high-speed output are its main features.
Software, mechanical and electronic parts have been completely refurbished. The machine is CE certified and complies with the existing safety standards. 
General features:
Servo driven motor guarantees reliability and synchronized movement even at high speed;
Machine and motors managed by PC;
Balcony style structure with clear division between mechanical parts situated at the rear of the machine and product flow at the front;
Ergonomic structure facilitates machine inspection and provides high workflow visibility;
Simple and linear construction for easy cleaning;
Speed, strokes and single group positions are set up from the PC, making correct machine set-up automatic and size changeover extremely quick and easy.