BL-A420
Track&Trace and labelling machine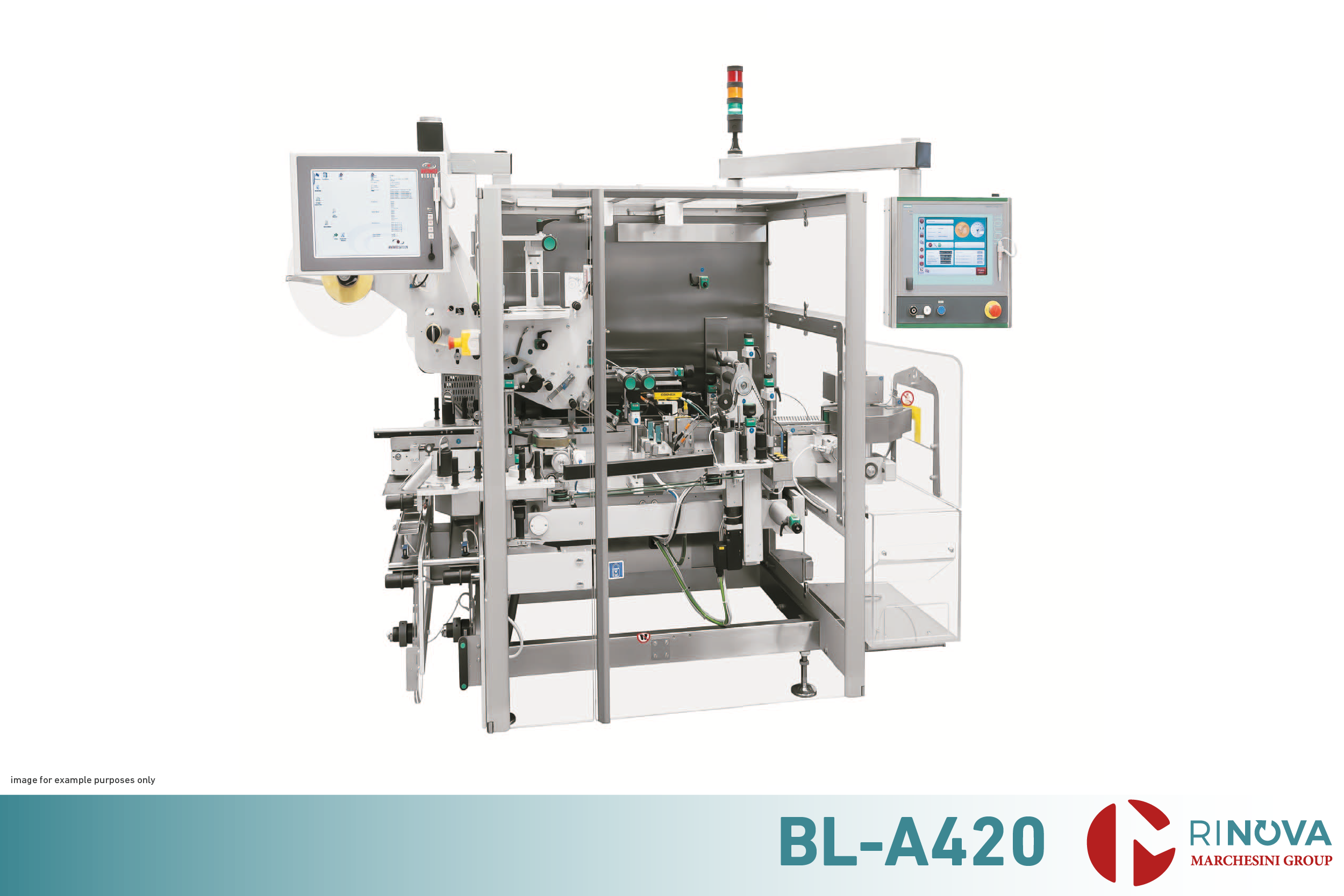 The Marchesini BL-A420 is an automatic labeller for the application of one vignette label on the top panel of carton and two self-adhesive, Tamper Evident seals on the lateral closure points. The machine is designed to enable the installation of tracking devices such as inkjet or laser printers plus relevant cameras, to print and subsequently to verify 2D codes and relevant human-readable text, on the lateral flaps and on the top panel.
Software, mechanical and electronic parts have been completely refurbished. The machine is CE certified and complies with the existing safety standards. 
Standard features:
Stainless steel construction;
Balcony design;
Machine managed by PC with positive "Fail Safe" logic;
Continuous mode speed adjustment;
Ergonomic design with separate operational, electrical
and mechanical zones;
Easy access for management, inspection and service;
Patented cartons indexing device with mechanical design, allowing size change without any adjustment;
Positive cartons transport with toothed belt;
Automatic motorized unwinder, with adjustable loop;
Label dispensing on servo driven motor;
Labelling heads with vertical and horizontal micro-metric adjustments;
Backing paper rewinding unit equipped with mechanical clutch;
Automatic work speed synchronization of all motors;
High accuracy of label application;
A or B print quality grading of 2D code on cartons;
Quick changeover without any size parts;
Self diagnosis on display.