MA 255 L
Continuous motion cartoner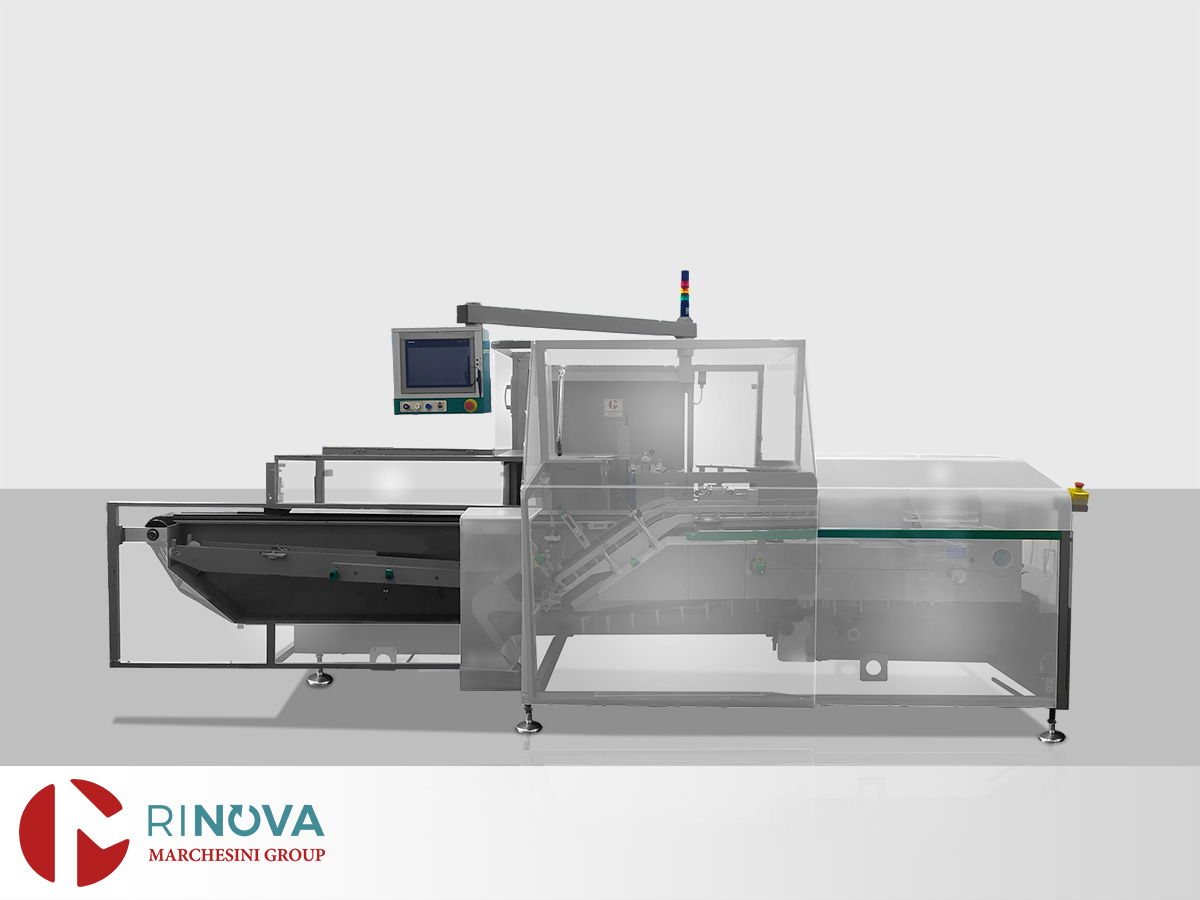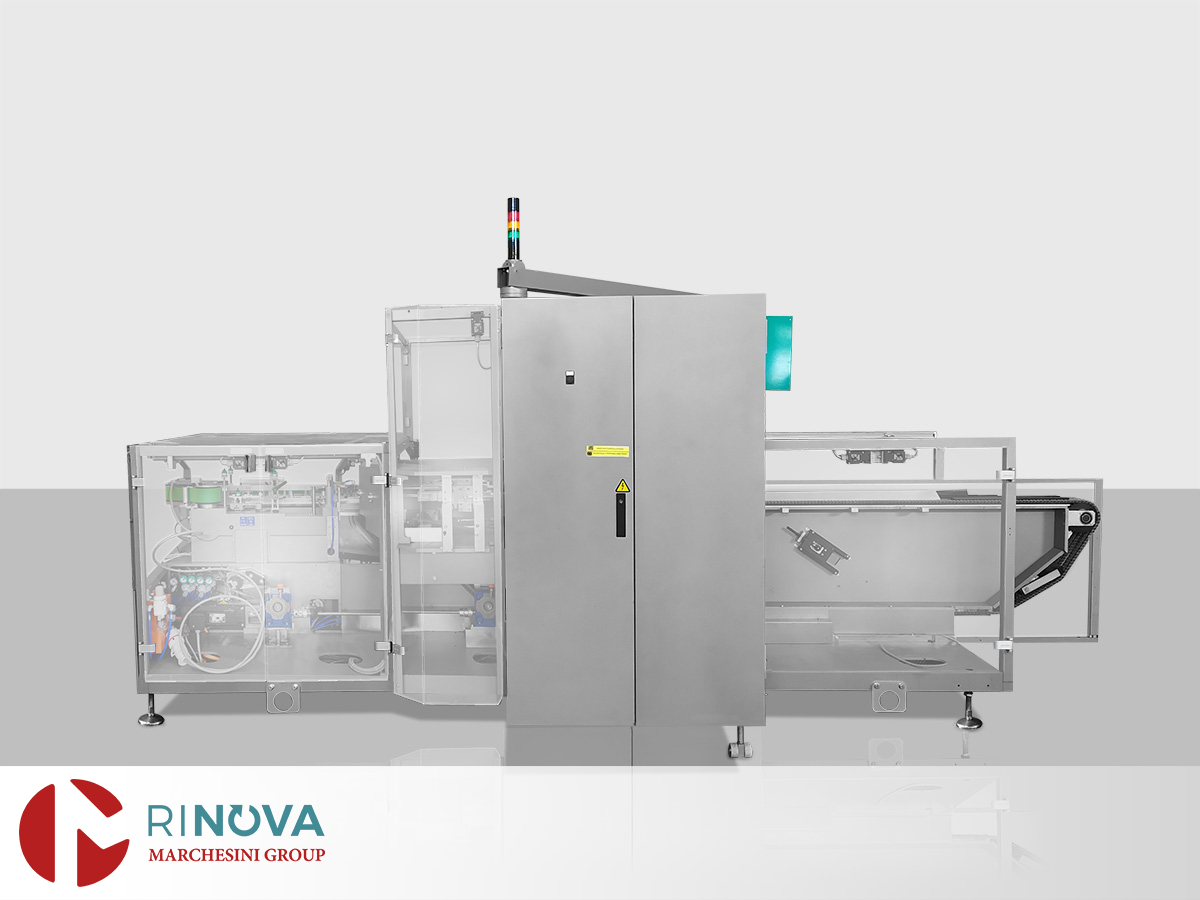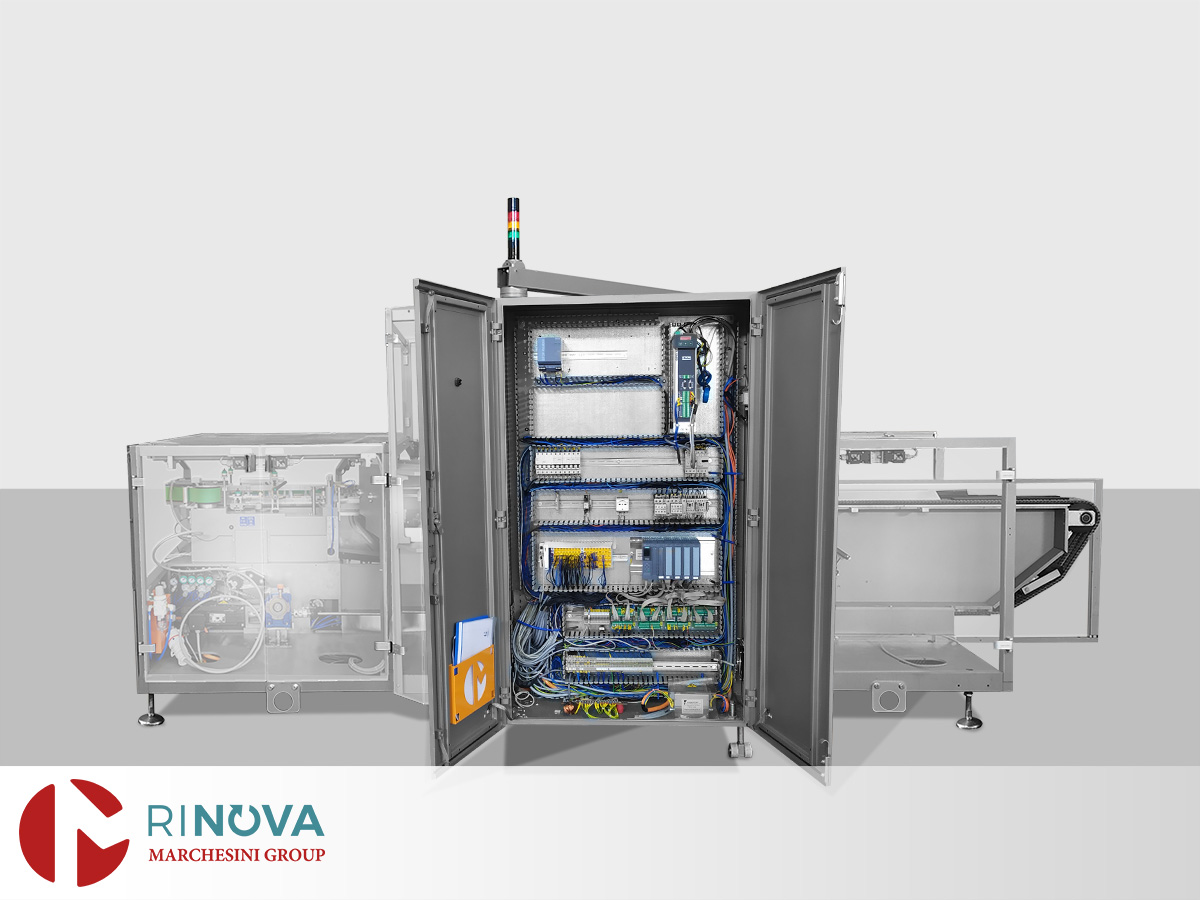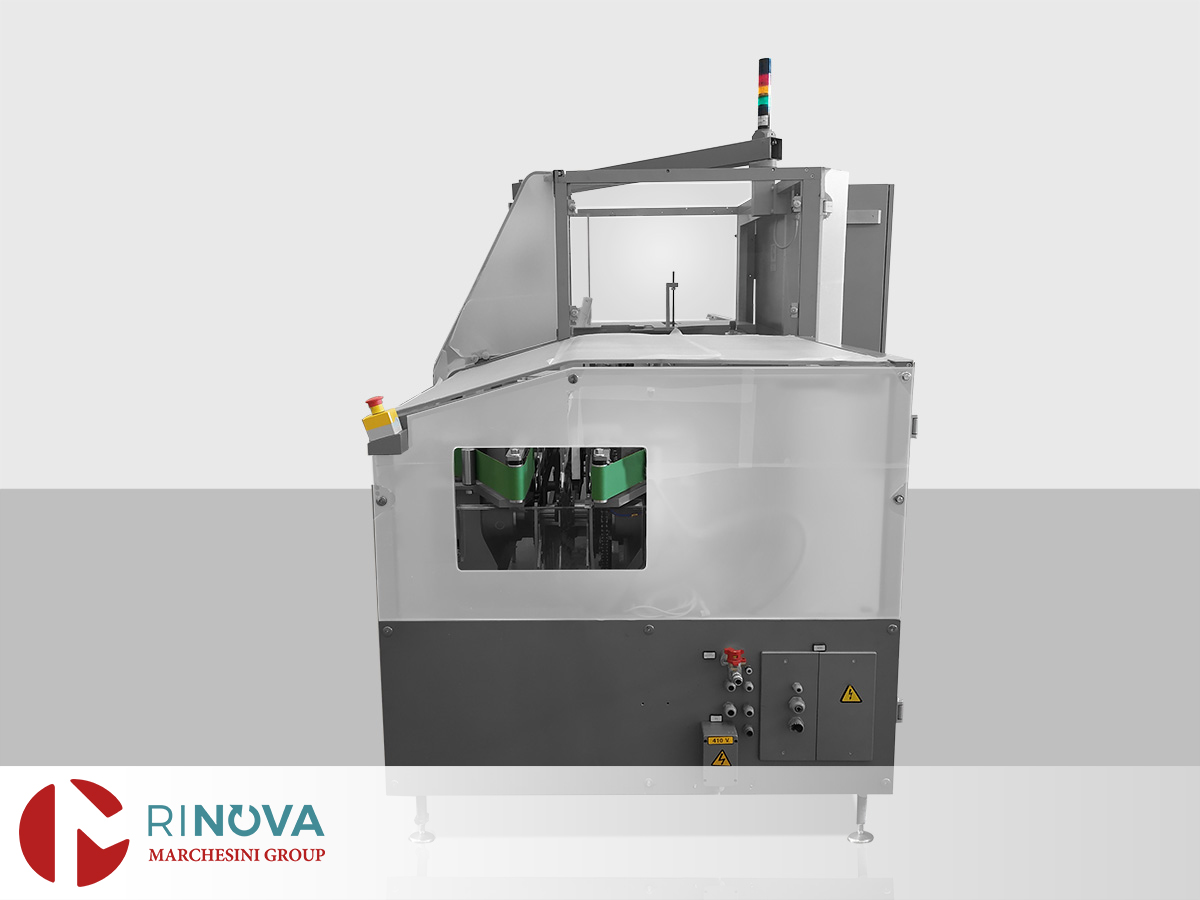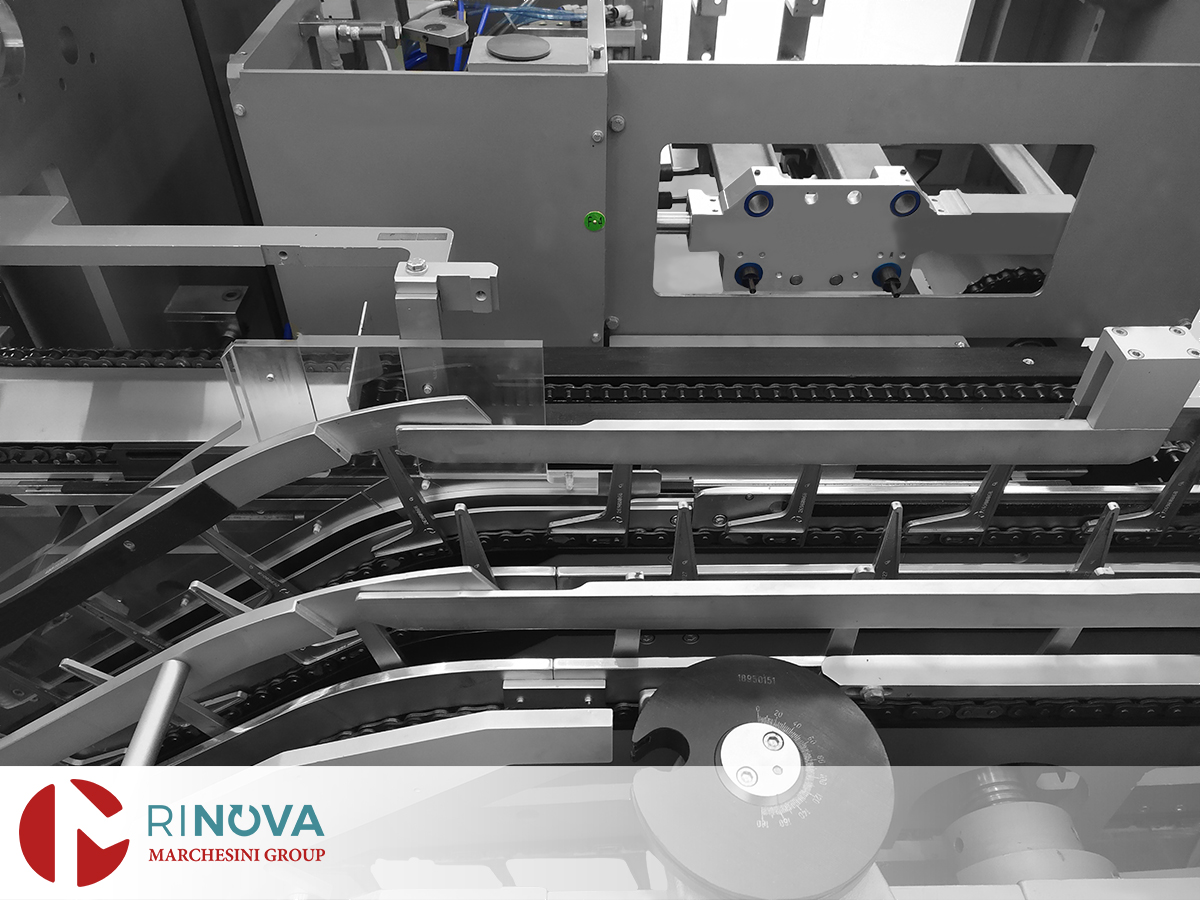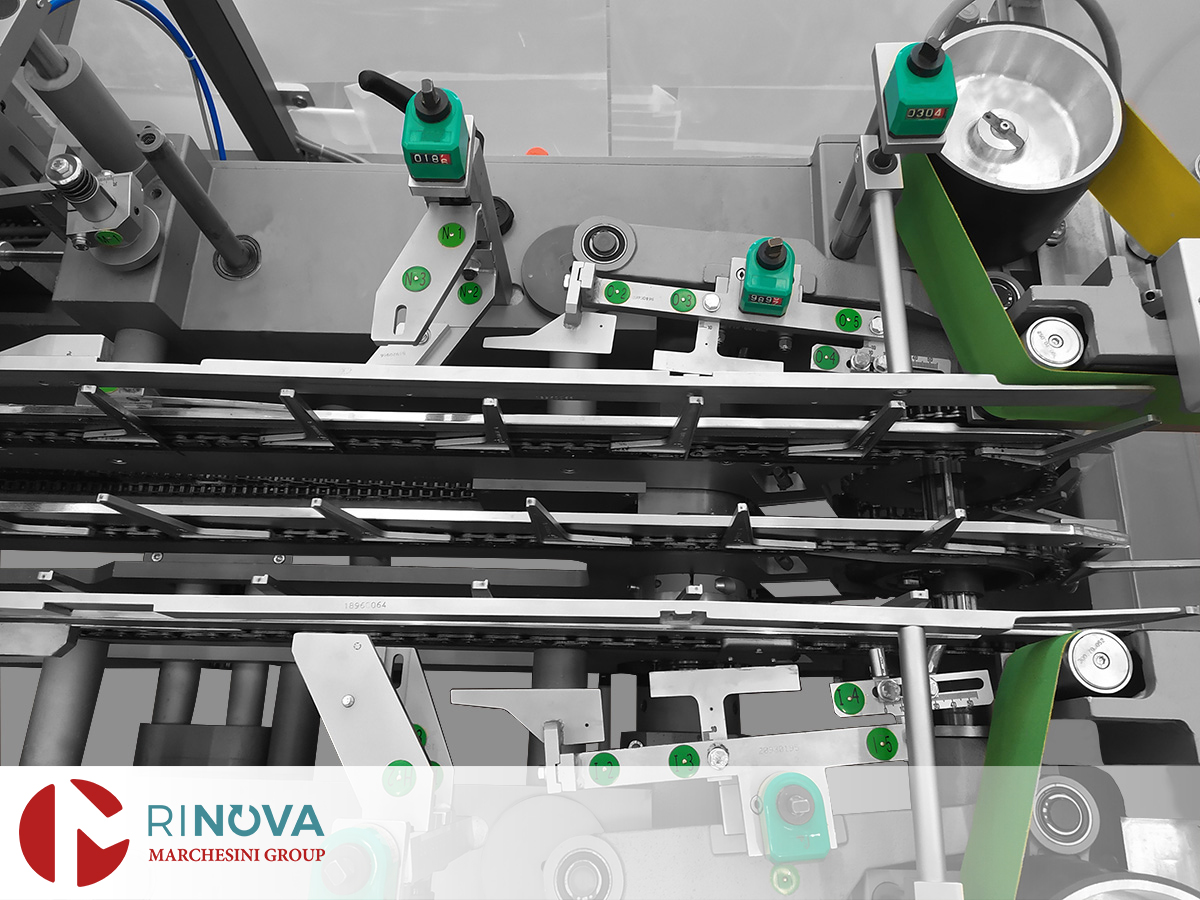 The Marchesini MA255L is a continuous motion, high speed, horizontal cartoning machine, suitable for packing products into three-flaps straight or reverse tuck-in cartons.
Main Features
Balcony design to improve accessibility, maintenance and cleaning operations;
Working zone on operator side for cartons, products and leaflets transport, separated from the rear of the machine enclosing the mechanics and the main servo motor drive;
Cartons transport and closing movements running in oil bath, enclosed in two drive boxes;
"H" quote (length) motorized adjustment of carton size carried out from the operator panel;
Sloping surfaces to carry any ejected product or carton towards the operator, for the collection in proper bin;
Size changeover through handwheels, digital indicators and millimeter scales;
CE marking.
Product Feeding
Product bucket infeed chain with simultaneous adjustment of all infeed buckets (related to product width) by handwheel and millimeter scales. It is designed to be connected to different types of automatic product feeding units.
Cartoning Section
Cartons magazine with standard length of 870 mm (34.25"), placed in a lower position than the product transport chain (in order to improve the cartons loading at about 700 mm – 27.56"), equipped with motorized pusher belts and minimum load control;
Simplified magazine guides and pick up adjustment with millimeter scales and digital indicators;
Carton pick up by means of a suction cups arm;
Carton opening through an oscillating mechanism making the pre-break at 90 degrees;
Introduction of the squared open carton into the transport lug chain;
Simultaneous adjustment of carton transport lug chain including digital indicator;
Product insertion into carton by means of two independent motion pushers, placed opposite the operator side, following the continuous motion of the lug chain;
Carton closing and transfer to the discharge area, through two lateral accelerating belts;
Safeties and Controls
Safeties guards in methacrylate, integrated in the machine frame;
Emergency circuits and protections with safety level "PLd Cat.3";
Machine stop in emergency mode and release of the air pressure;
Control of the correct carton opening;
Control of the leaflet presence before the insertion into carton;
Overload control on pushers unit during product insertion;
Minimum loads control on products, cartons and leaflets feeding;
Overload control on the machine motorizations;
Carton reject control.
Optional Accessories
Embossing, inkjet or laser cartons marking;
Different types of carton closures (hotmelt and/or tuck-in closures), available on demand;
Pre-folded leaflets magazine or GUK open/from reel sheets folder, installed within the safety guard and loaded from the outside.