FRB 500
Automatic intermittent moulder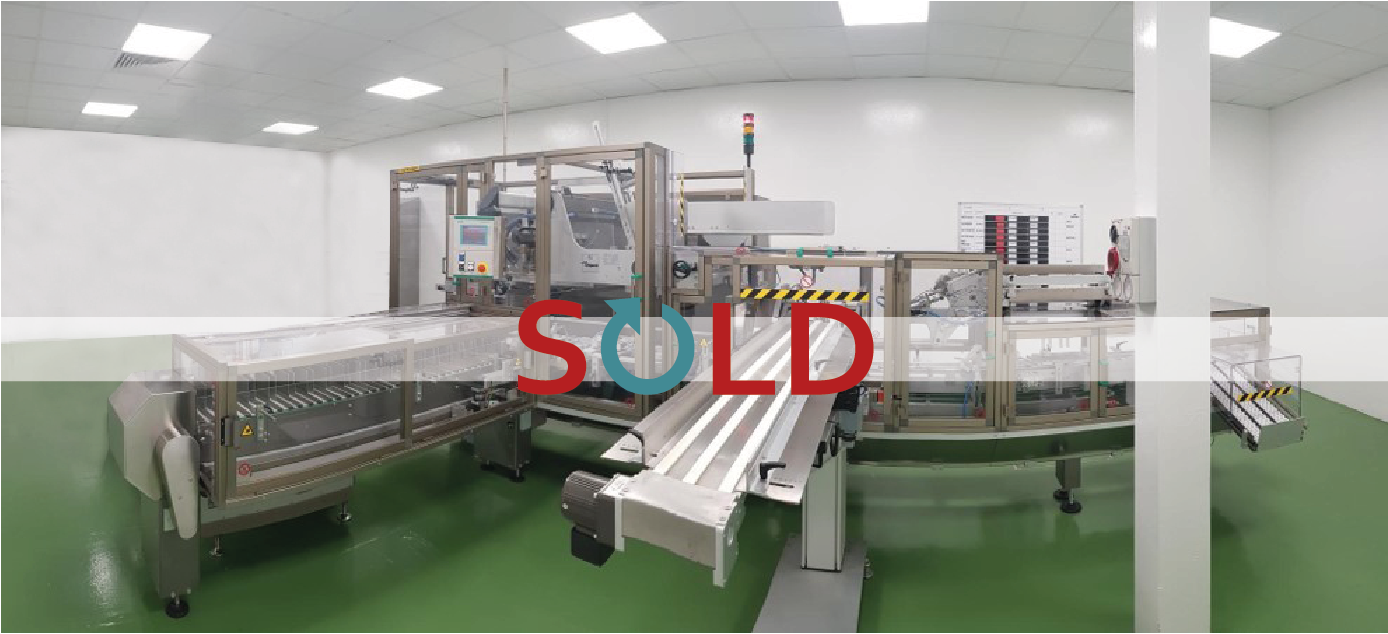 The Marchesini FRB 500 Multipack is an automatic alternating machine designed to form boxes and trays from open blank. Particularly suitable for the pharmaceutical market.
Automatic operation machine equipped with customized feeding to the type of product to be packaged.
The mechanical parts have been completely reconditioned, while the electronic parts and software are newly designed and built. The machine is sold with a new CE certification, complies with current safety standards, accompanied by all the dedicated manuals and customized format change cards.
Main features:
Open type blank with hot melt closure;
Setting of commands and format data on the display. Quick and easy format change;
The machine is an inverted FRB with 90 ° feeding;
The machine is a Siemens S7 series PLC;
The machine has Control Tecnique brushless motors;
The drivers are Control Tecnique DIGITAX series.