F 40
Multipack stretch banding machine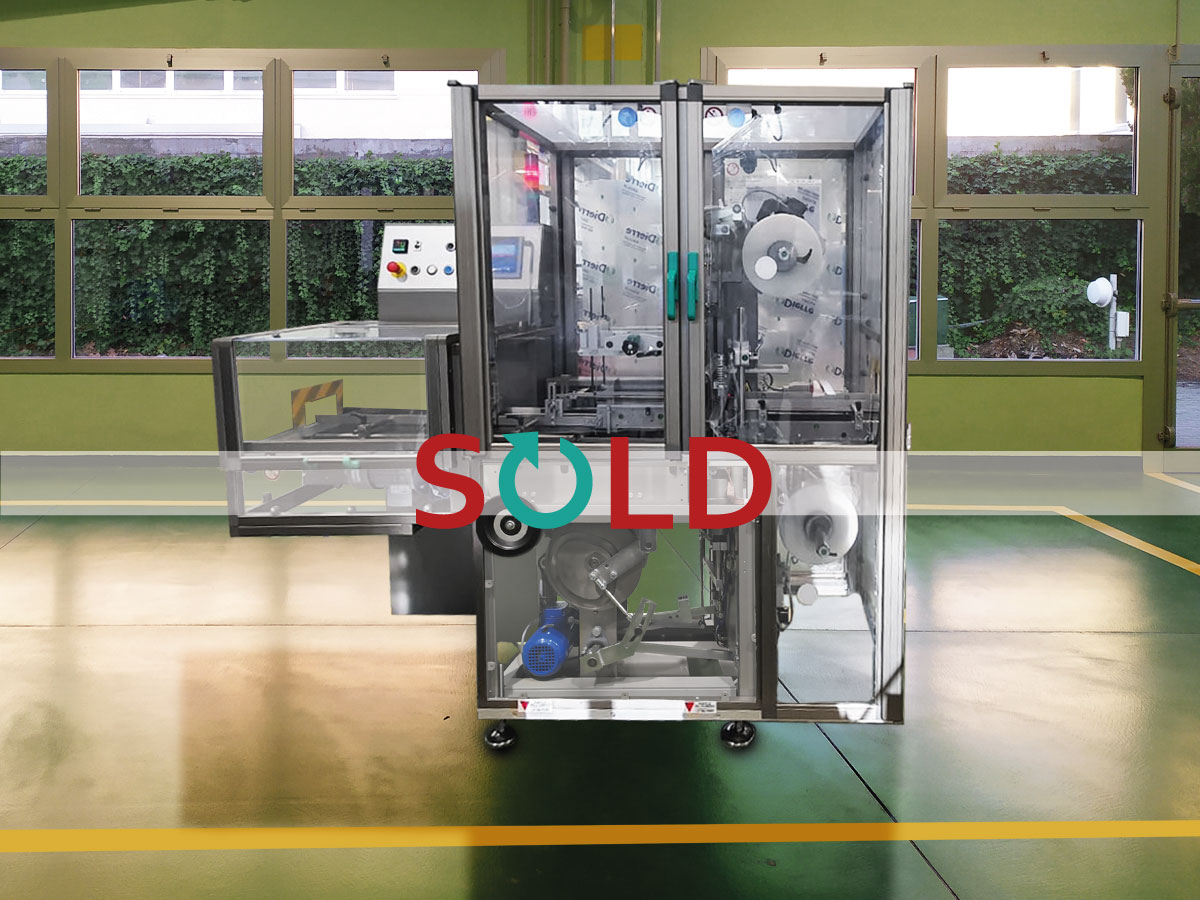 The product coming from one single row, is grouped into the requested pattern and banded with polyethylene band.
Main Characteristics
Automatic intermittent motion machine, with mechanical movements;
Security clutch and cam controls;
All the movements are controlled by security devices: in case of overloading the machine will stop and the cause will be signalized on Display;
Reduced dimensions and solid frame. Base in sealed and painted carpentry with motor drive;
In the machine design, GMP norms have been followed to meet the pharmaceutical packaging requirements, allowing an easy access for maintenance, cleaning and size changeover purposes;
The machine can be supplied in symmetric version, in-line or 90 degrees feedings.
Banding and Sealing Section
The product is introduced against the film by a pusher driven by cams, defining the bundle wrapping;
A peculiar feature of the sealer clamping device allows a high quality seal in terms of stretching resistance, as well as surface result;
Bundle is kept in an orderly manner during sealing operations;
Sealer temperature is constantly checked by thermo-regulators;
A suitable sealer cooling system allows working even at a very high speed.
Reel Holder Section
The wrapping film will be unwinded by two motorized reels;
Adjustable film stretching around the bundle;
In case of film breaking, the machine will stop in emergency with proper signal on Display;
Two sensors indicates the reel ending.
Controls
Different sensors allow to know the status of the main machine parts, such as product missing;
Speed adjustment during changeover size.
Installed Safeties
Total safety guard, in Methacrylate, integrated in the machine frame. Microswitches on all the open doors, with machine stop in emergency and compressed air discharge;
Main movements are protected and controlled by proximity with indication on control panel and machine stop upon emergency conditions. On restore performed, a reset will be necessary and the machine will return automatically in the normal working position.
Machine complete with:
Easy size change over through hand wheel with digital indicators and millimetric scales;
One set of size parts suitable to collate and wrap one type of product.