BA 300
Continuous motion cartoner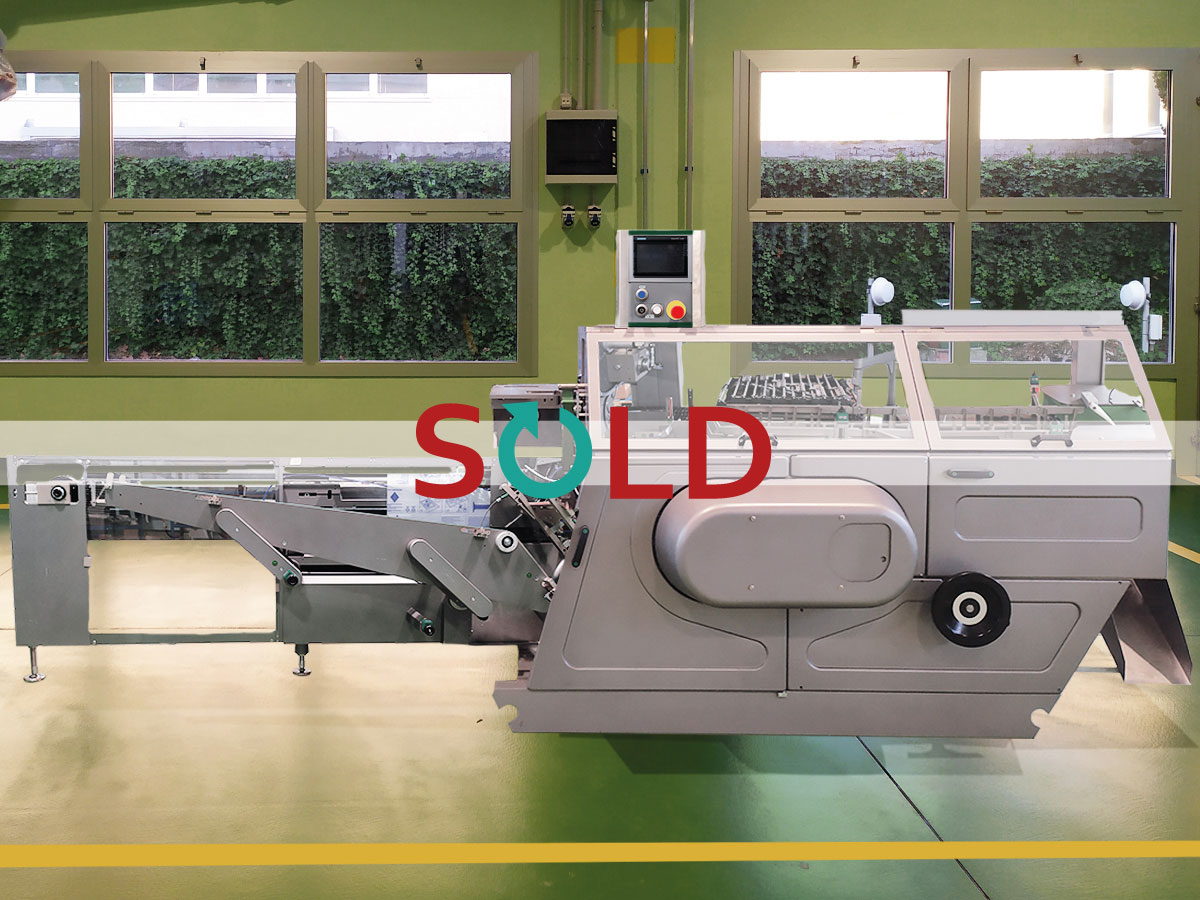 The Marchesini BA 300 is a continuous motion horizontal cartoning machine. Cartoner suitable to pre-break and to open either reverse or straight tuck-in three flap cartons, insert product, which has been delivered to infeed, close cartons and discharge.
In the machine design, safety norms have been followed and the machine is delivered with the CE mark.
Main features
Product insertion into the carton achieved with a set of pushers placed opposite the operator side;
The cartoning section is composed of two enclosed drive units. One section is mounted fix and the other one adjustable and servo motor driven to suit the carton length ("h" dimension);
Easy size adjustments;
Servo powered adjustment for change in carton length ("h" dimension);
Main servo motor. Vacuum pump for carton opening drum and transfer shafts;
High capacity carton magazine;
Venturi type pump for carton and leaflet aspiration;
Product transport chain with adjustable drawers in width;
Underneath the pusher group is free of obstacles to allow for easy dropping of components;
Quick and easy format change.