BA 100
Intermittent motion horizontal cartoner for blister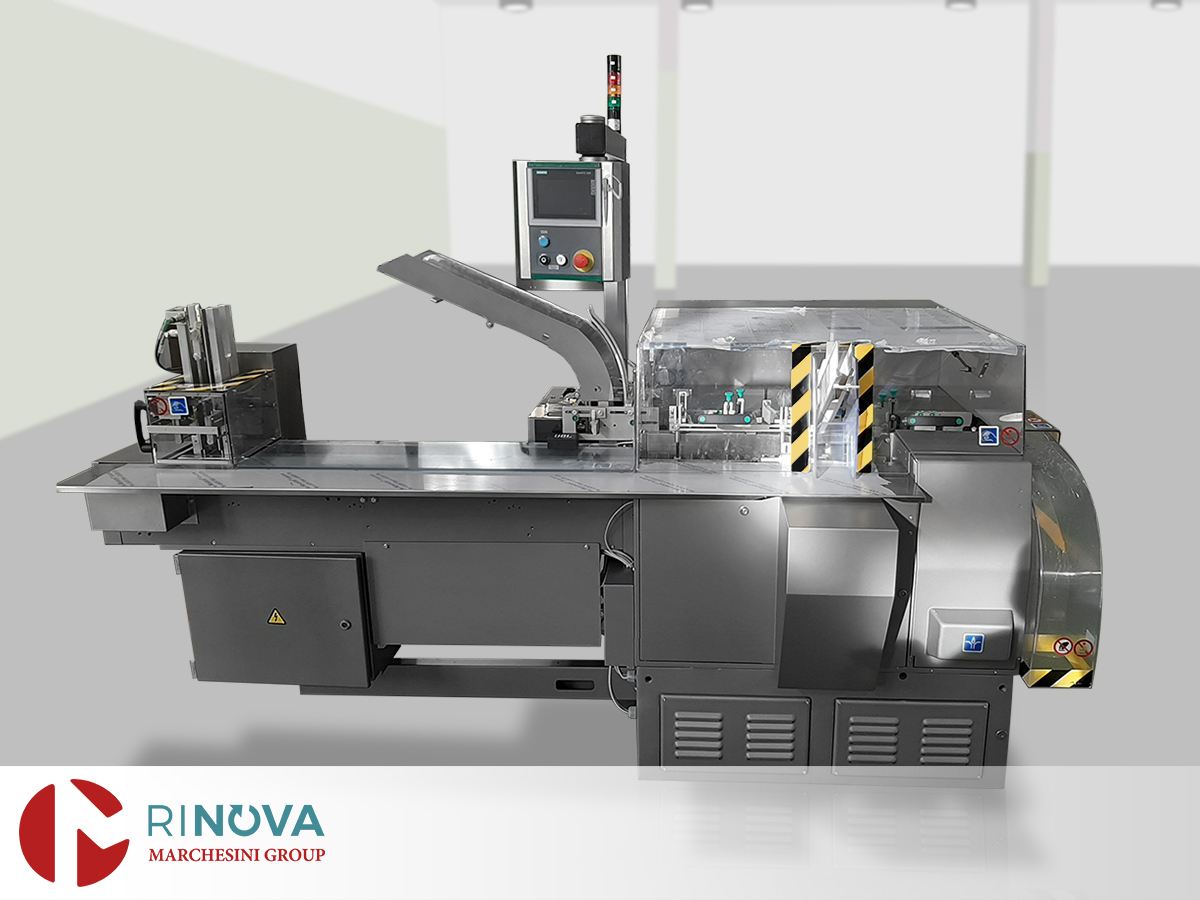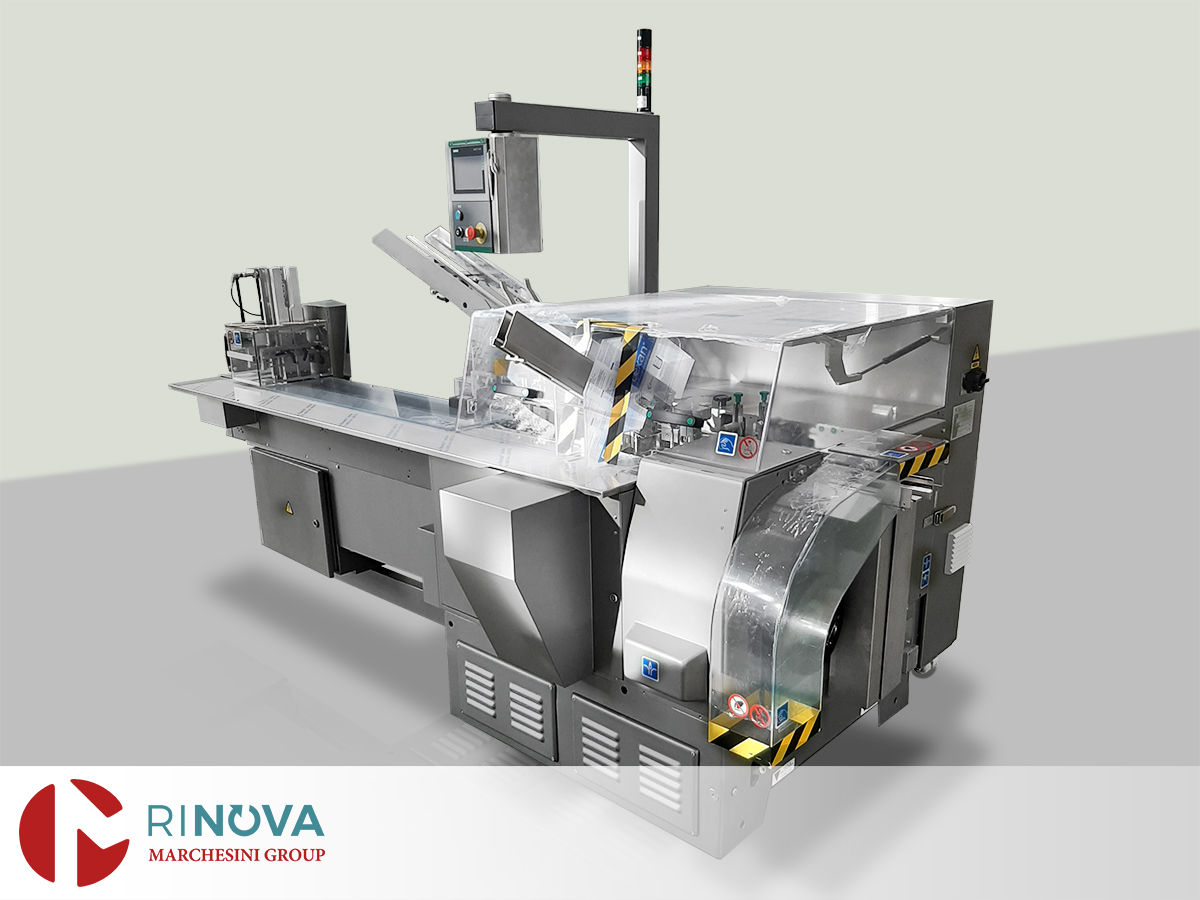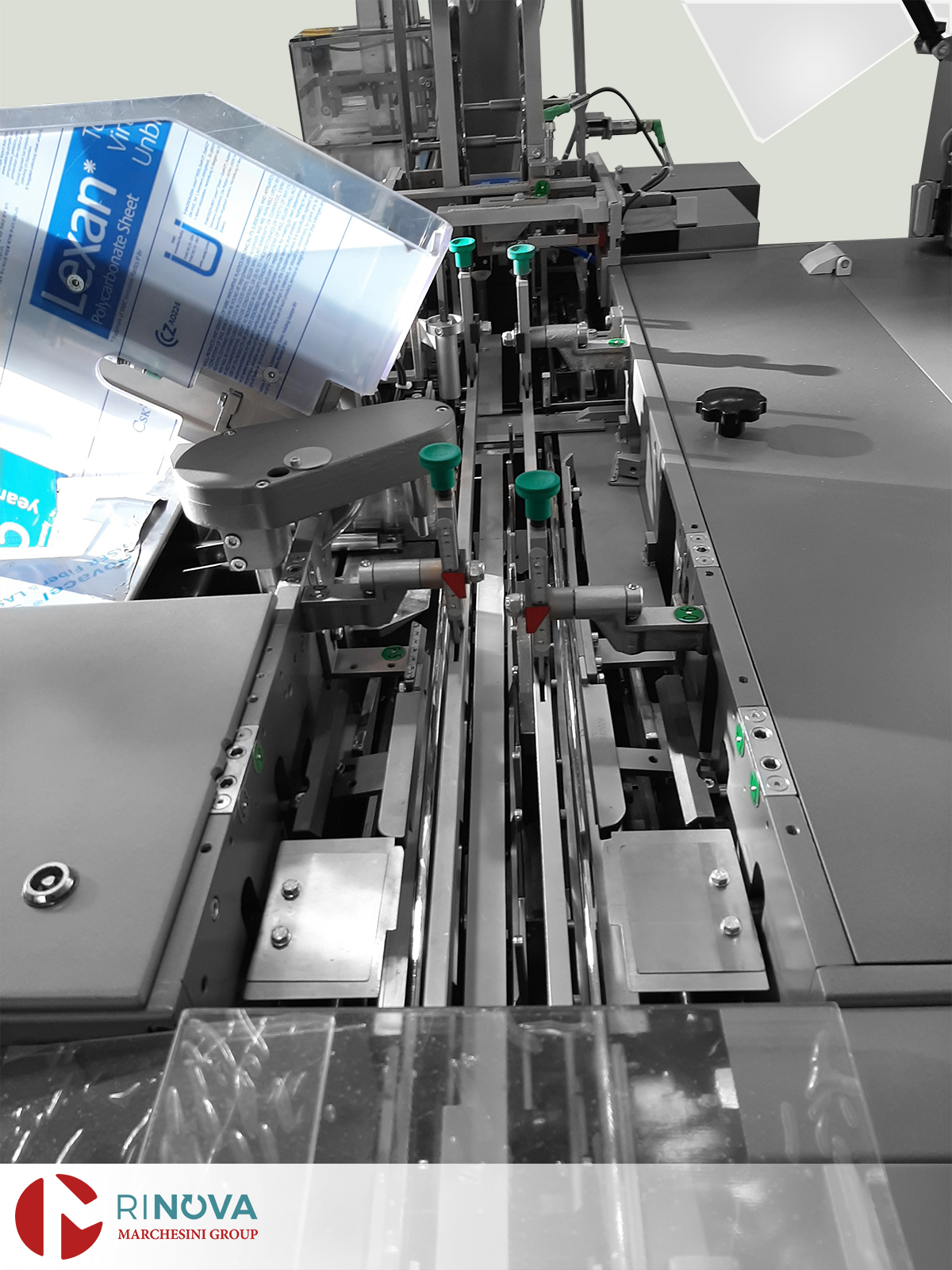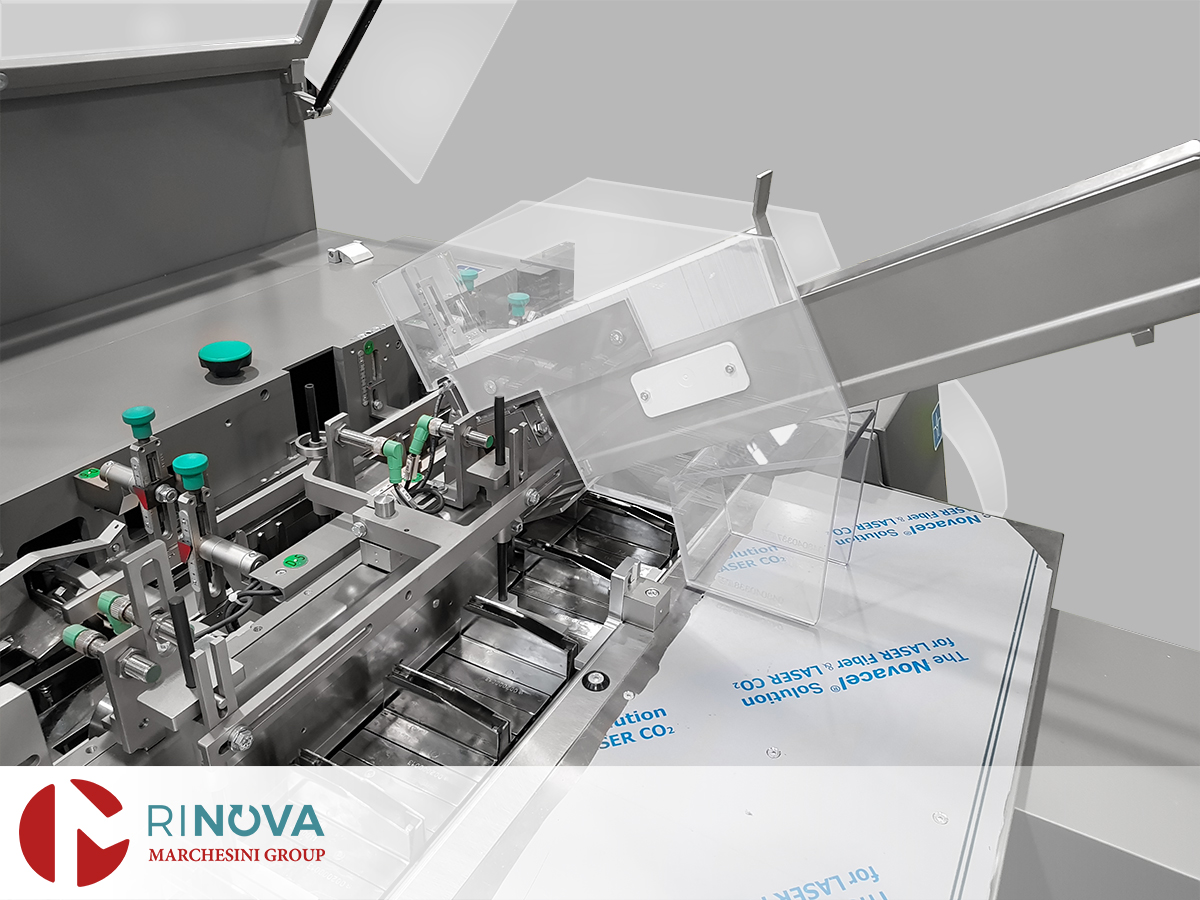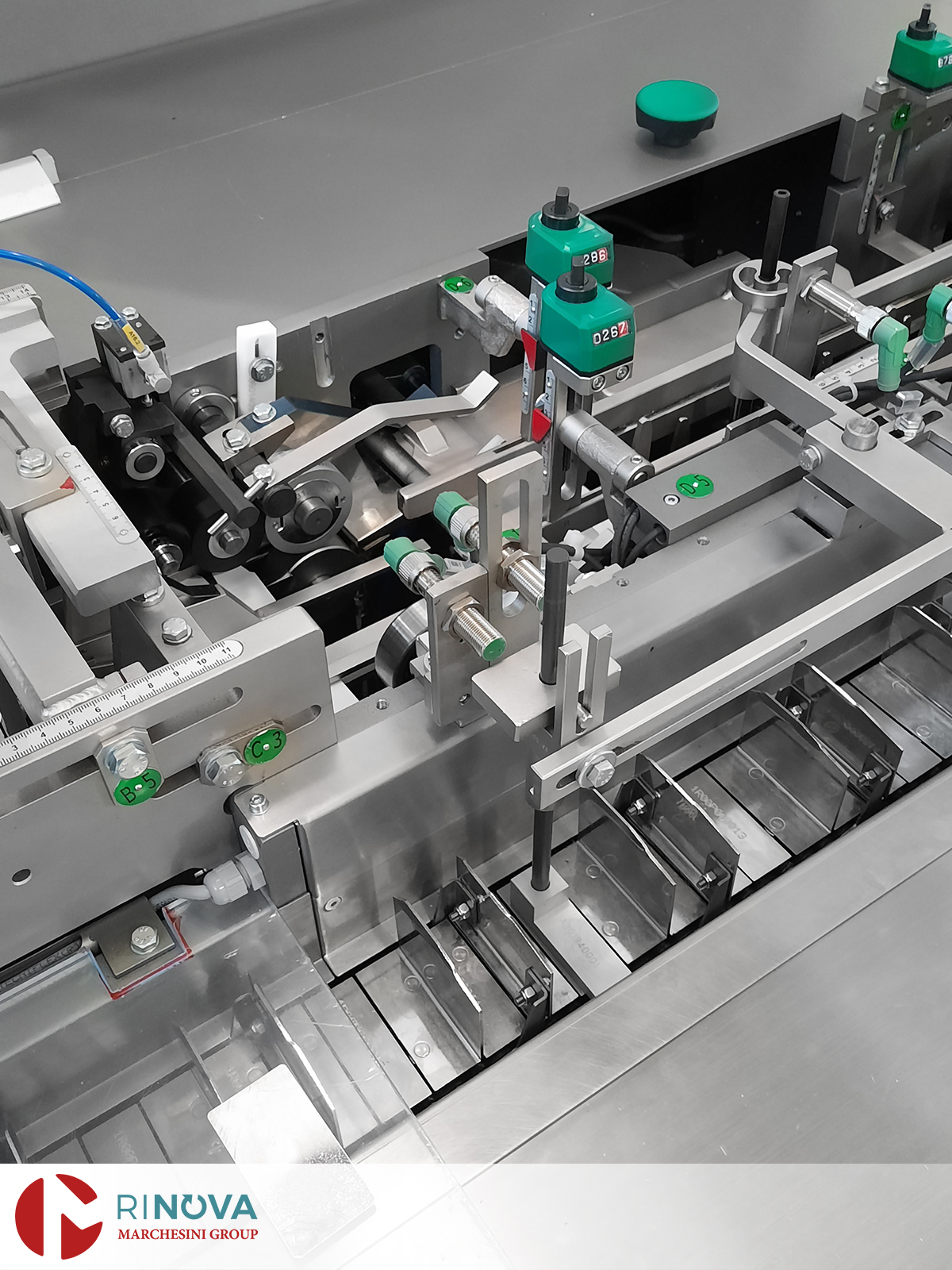 The Marchesini BA 100 is an horizontal intermittent-motion cartoner for blisters, specifically designed to address the main cartoning applications for medium production rates.
The mechanical parts have been completely refurbished, while the electronic parts and software are newly designed and built. The machine is sold with a new certification CE, complies with current safety standards, accompanied by all the dedicated manuals and customized format change cards.
The machine is equipped with a bucket feeding chain into which, by means of dedicated feeders, are placed the products to be cartoned. Operation is completely automatic. One sensor checks for the presence of the product in the bucket and calls the correspondent carton and leaflet (if necessary), enabling the sensors of correct retrieval.
Carton erection is carried out by the traditional blade opening system, which guaranties optimal operation with the widest range of cartons and cardboard quality. Changeover is simple and fast, assisted by millimetric scales.
The Siemens operator interface control panel shows all the machine functions and displays the machine status, as well as fault/alarm messages. The speed is set from the control panel and allows for adjustment to the optimal production speed.
The construction is completely mechanical for minimum maintenance, assisted by an ample accessibility to all the parts.
Standard control and safety devices
Minimum carton and leaflet detectors;
Leaflet presence checking device;
Control of correct carton erection;
Pusher's safety device;
Mechanical overload on the main motor;
Operator's interface;
Safety guards according to CE standards, with SCHMERSAL micro switches.
Units
Automatic feeders for blisters;
Prefolded leaflet inserter;
Coders;
Faulty or incomplete carton ejecting device.