MF 910
Automatic wrapping machine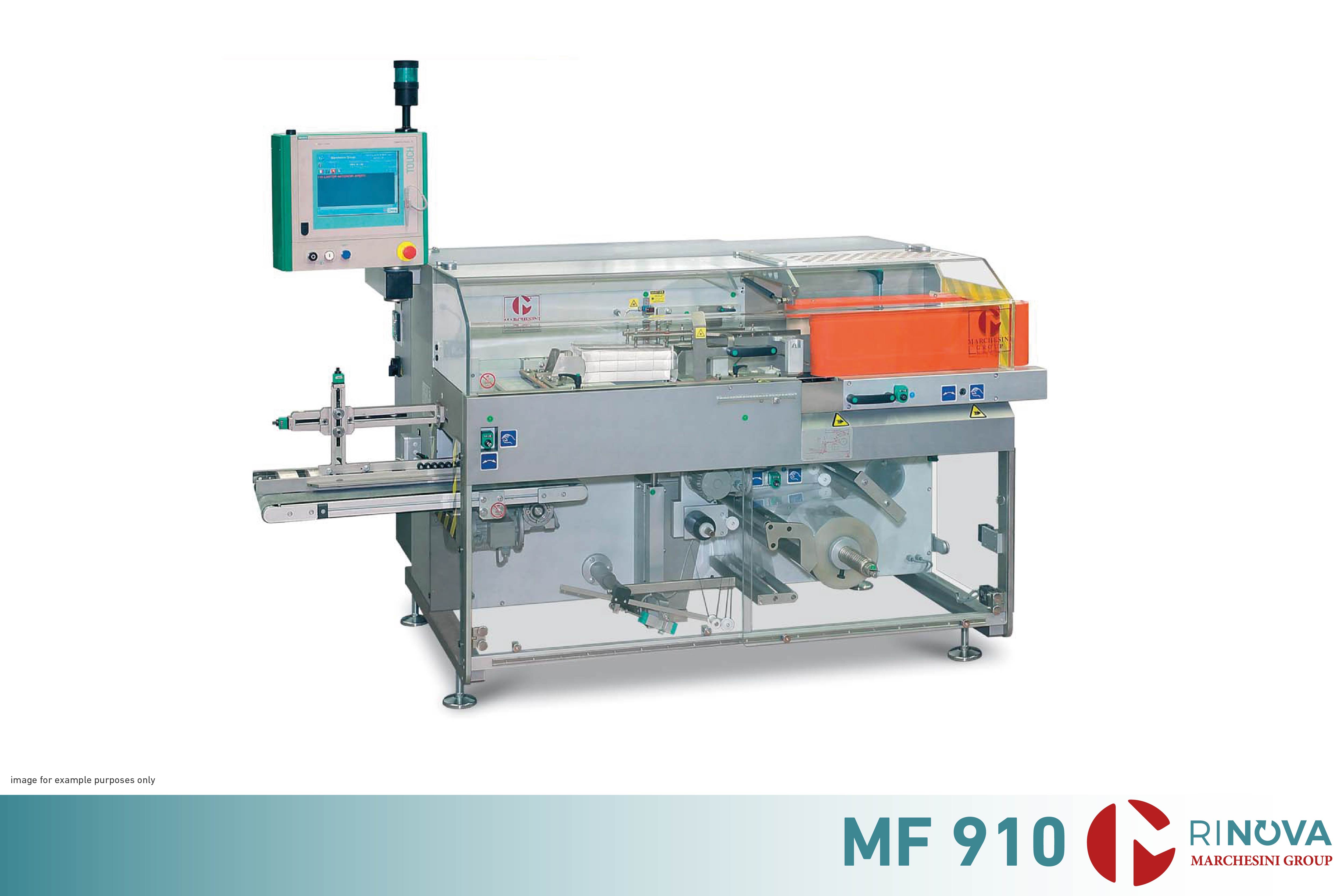 The Marchesini MF 910 is an automatic overwrapper suitable to collate boxes, cartons or other regular shaped single or bundled products and wrap in a six-sided complete wrap, lateral envelope folds.  The machine utilizes heat sealable material like co extruded and/or coated Polypropylene.
Main Features
This design reduces  maintenance and lubrication of mechanical parts which are protected against dust and isolated from working area and product transport;
Each movement is achieved by servo motor and PC controlled.  Size adjustments through servomotors and digital indicators on all dimensions. Size management through PC input and executed automatically. Temperatures of sealers are set from the Operator Panel and dedicated to the size in use. Exchange of size parts with easy lock and a minimum use of tools;
Infeed and discharge centerline opposite operator side. Flat product infeed belt;
Infeed height from 590 to 715 +/- 40mm (23,228" – 28,149" +/- 1.5");
Single extractable reel holder (extractable – telescopic type) placed on operator side for easy replacement;
Unwinding of wrapping material from the roll placed in-line in reference to the product flow direction;
Product discharge system: product pushes product, at a height of 890 +/- 40 mm (35" +/- 1.5") and sealing with lateral belts.