MF 910 mini
Automatic wrapping machine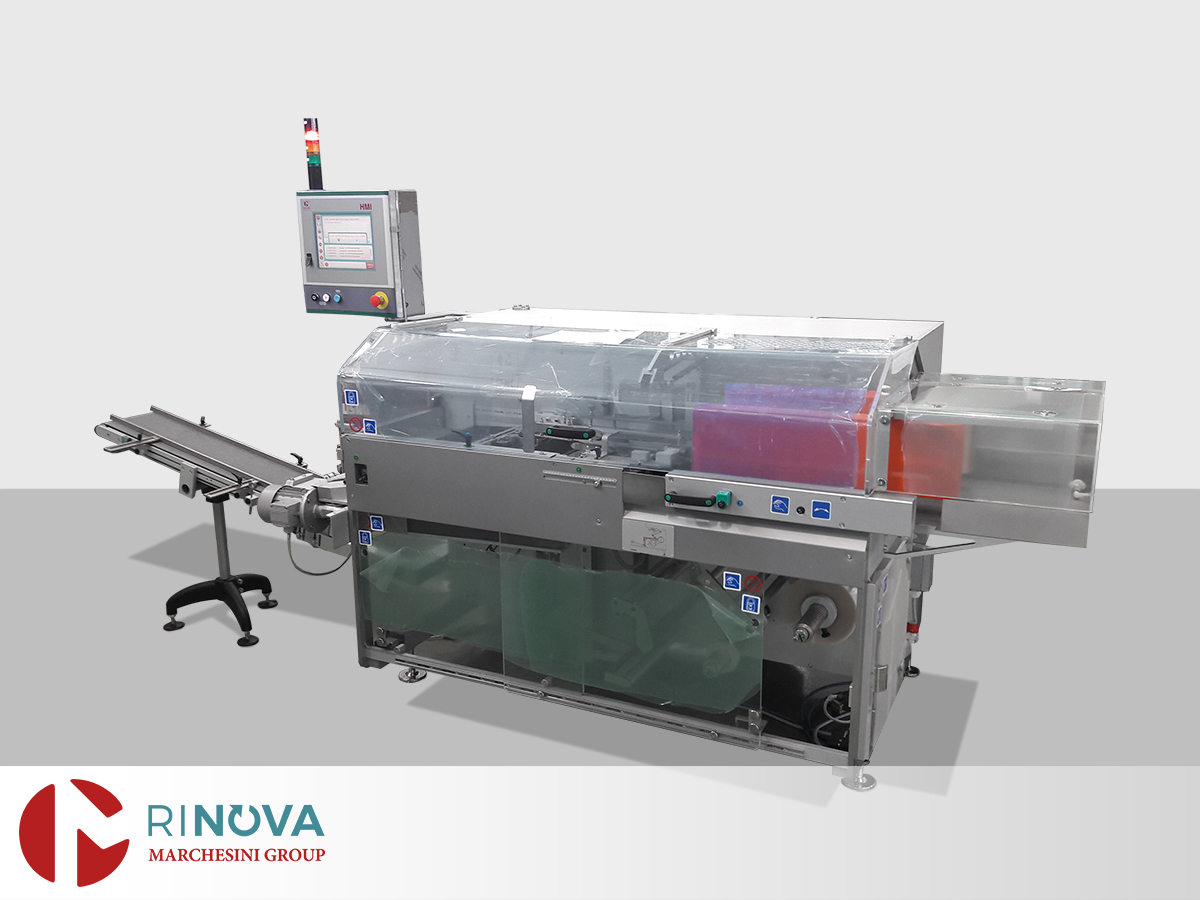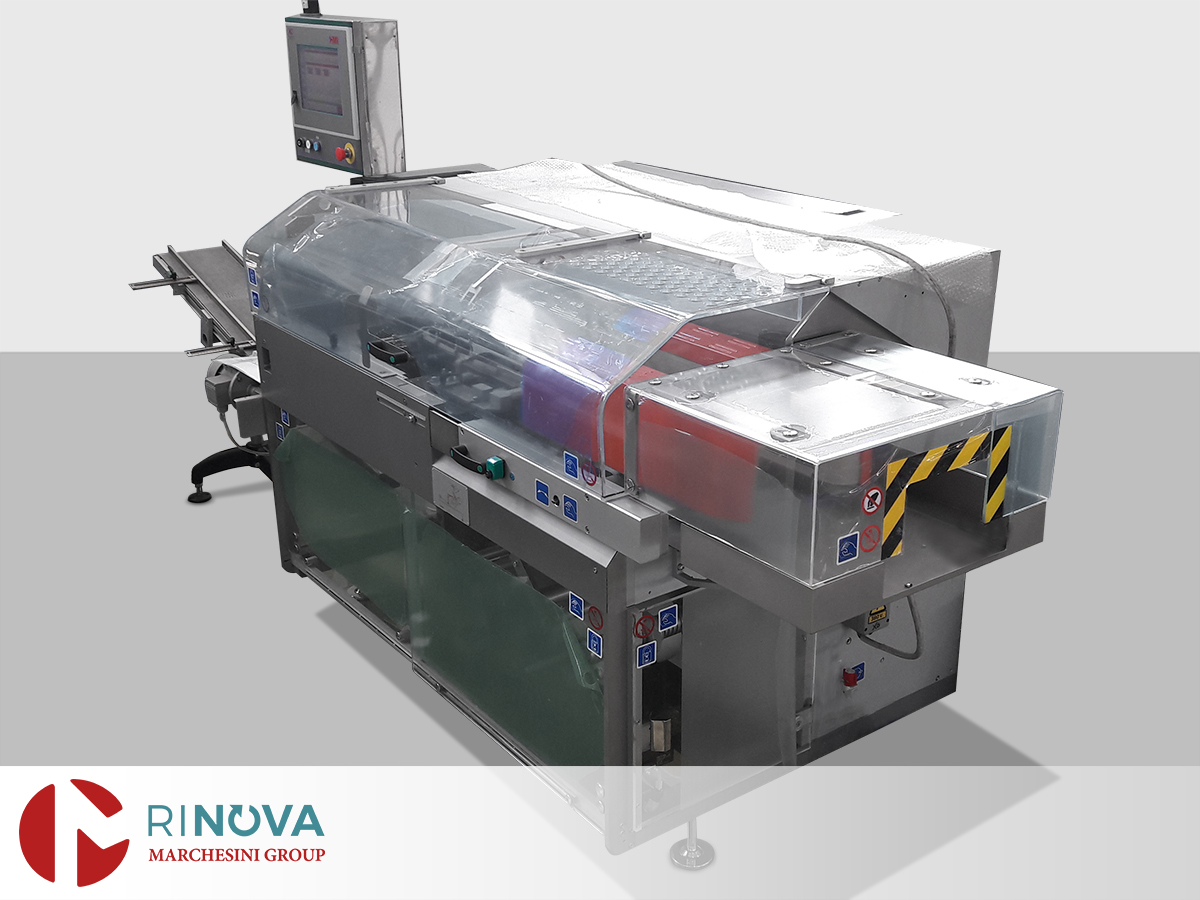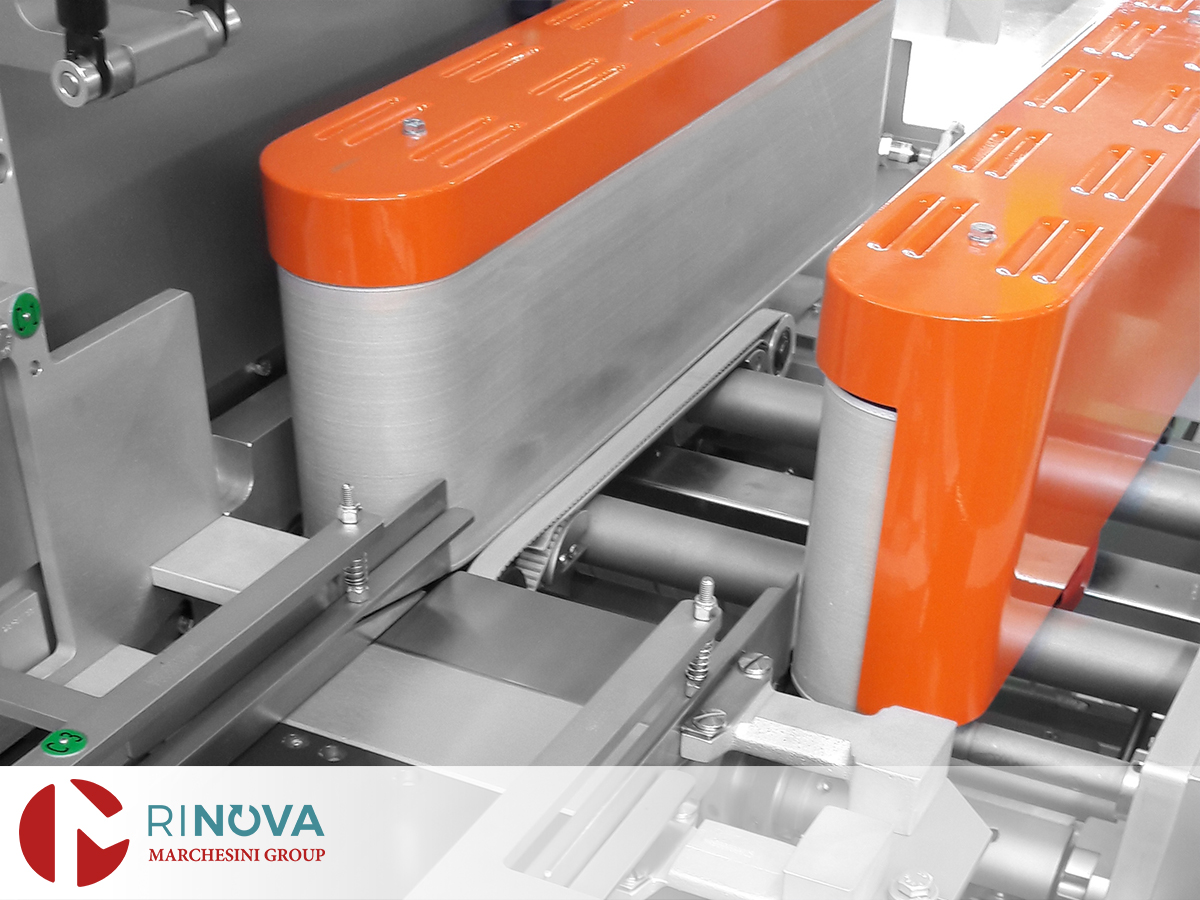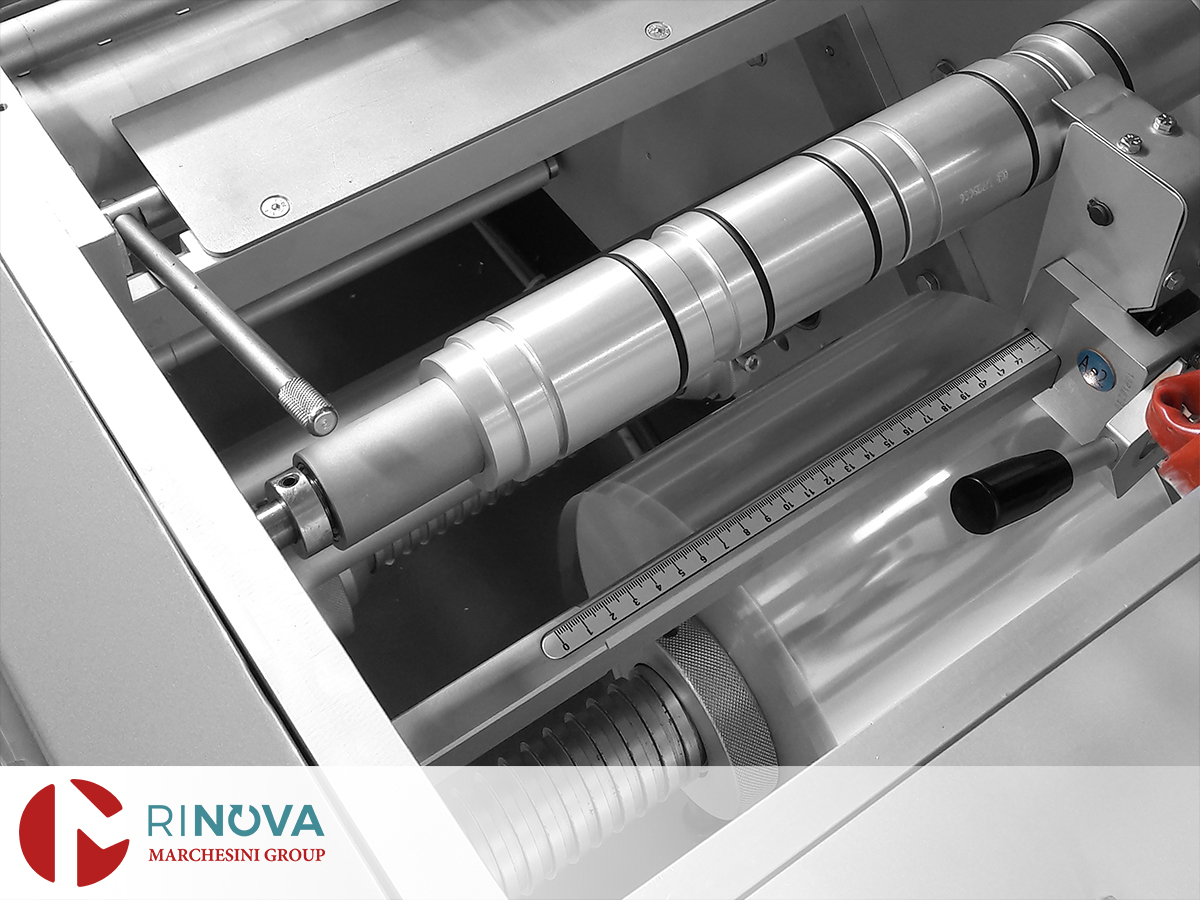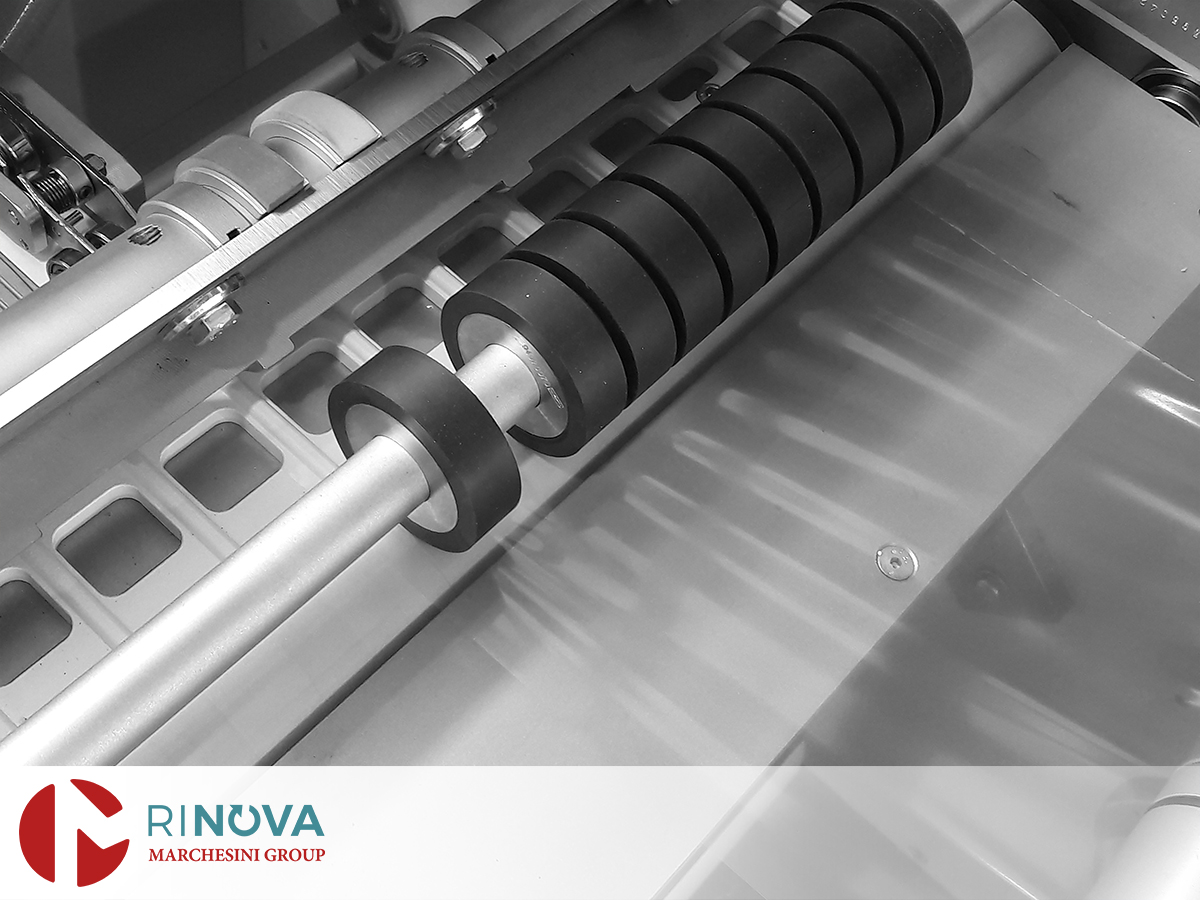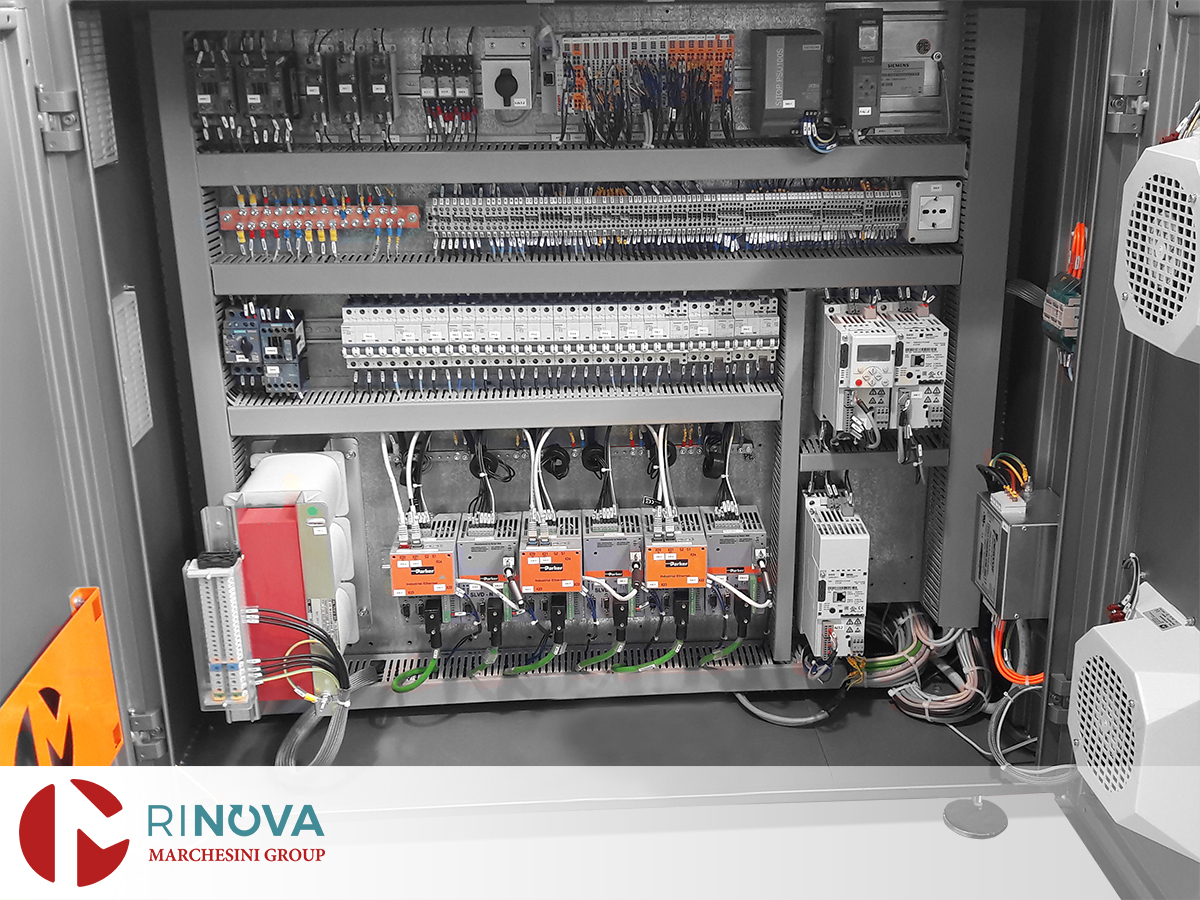 The Marchesini MF910 is an automatic overwrapper suitable to collate boxes, cartons or other regular shaped single or bundled products and wrap in a six-sided complete wrap, lateral envelope folds. The machine utilizes heat sealable material like co extruded and/or coated Polypropylene etc.
Main Features
New Bundler balcony style design composed by a basic the anodized aluminium plate structure, with inside placement of all servomotors, mechanical movements and functions. This design reduces maintenance and lubrication of mechanical parts which are protected against dust and isolated from working area and product transport;
Each movement is achieved by servo motor and PC controlled;
Size adjustments through servomotors and digital indicators on all dimensions;
Size management through PC input and executed automatically;
Temperatures of sealers are set from the Operator Panel and dedicated to the size in use;
Exchange of size parts with easy lock and a minimum use of tools;
Infeed and discharge centerline opposite operator side. Flat product infeed belt;
Infeed height from 590 to 715 +/- 40mm (23,228" – 28,149" +/- 1.5");
Single extractable reel holder (extractable – telescopic type) placed on operator side for easy replacement;
Unwinding of wrapping material from the roll placed in-line in reference to the product flow direction;
Product discharge system: product pushes product, at a height of 890 +/- 40 mm and sealing with lateral belts;
Machine manufactured corresponding to European Community directives and delivered with the CE mark.
Machine Workflow
The workflow is from left to right;
Products are fed in single lane on the infeed conveyor, which brings them onto the elevator plate. The unwinding and cutting unit feeds the wrapping sheet providing automatic positioning. The product or bundle, elevated, impacts the wrapping sheet, placing it in 'Π'-shape around;
Through the push, the lower folder forms the first fold and shifts the product into position for the transversal seal;
Bundle pushes bundle through the lateral folders. Lateral belts achieve the sealing on the wrapped product;
The sealing belts provide for lateral sealing of the wrapped item. The unit is equipped with underneath placed belts to empty the sealing area in continuous motion. The unit is longitudinally adjustable to achieve a constant infeed of the bundle. It can be lifted to facilitate wrapping material placement.
Installed Safeties
Transparent, anti-shock machine safety guards (hood type) and sliding doors underneath. Complete with safety micro switches. Opening of a panel triggers machine stop in emergency mode and release of air pressure;
Reel end or broken film detection with machine stop;
The transversal sealer shifts away at machine stop.
Machine complete with:
One set of size parts suitable to apply a full six-sided wrap on one product.