SL 400 V
Automatic carton labelling machine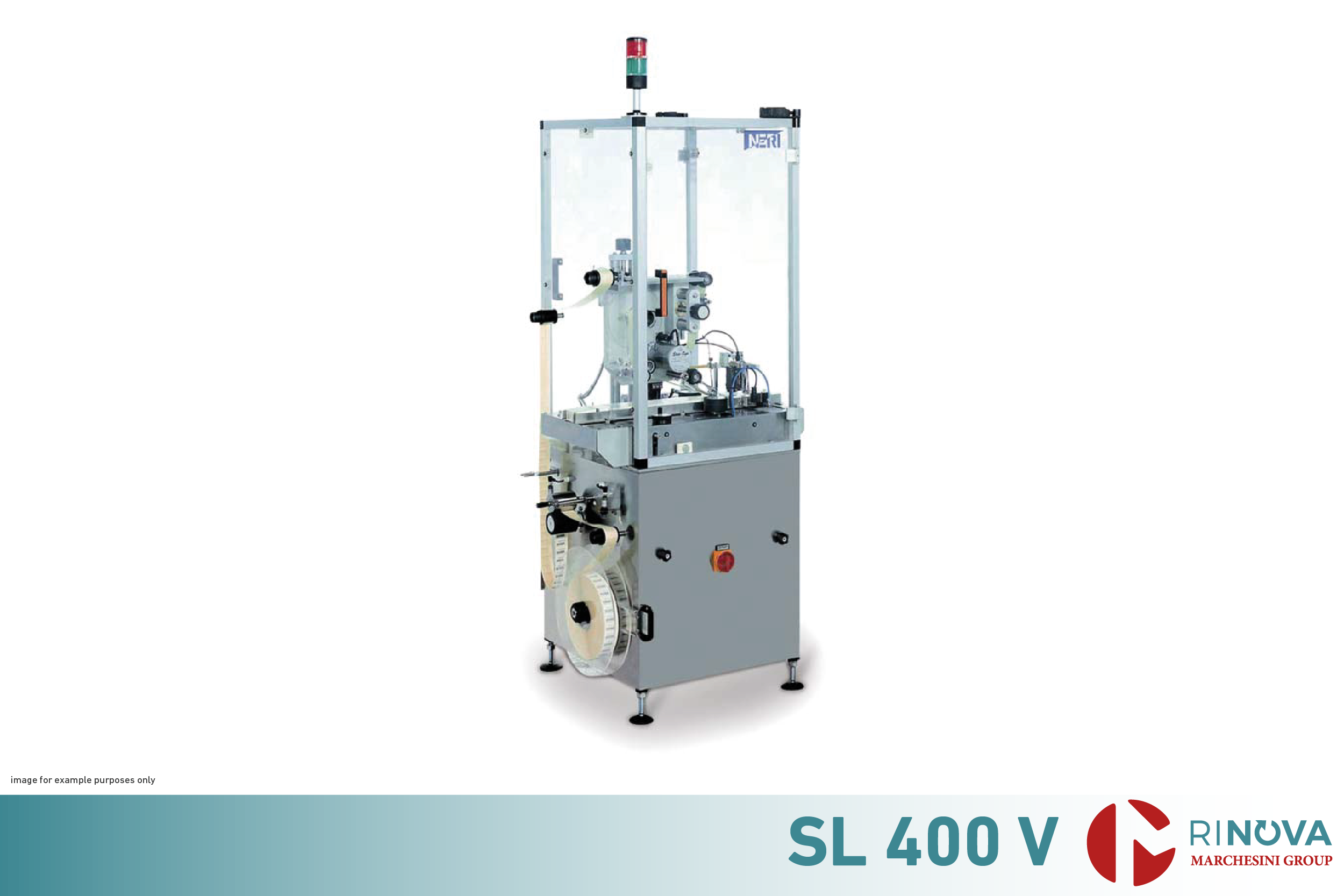 The Marchesini SL 400 V is an automatic labelling machine for cartons ergonomically designed in such a way as to make all adjustments possible (changes of label reels, of printing tapes, and of size change parts) from the machine's control side, thus allowing extreme ease of intervention by the operating personnel.
The SL 400 V can work in-line with other packaging machines, or as free standing units when fitted with required boxes infeed and outfeed devices.
Software, mechanical and electronic parts have been completely refurbished. The machine is CE certified and complies with the existing safety standards. 
Main features:
Stainless steel construction;
Machine managed by a Siemens PLC;
Positive logic;
Continuous mode speed adjustment;
Automatic unwinder with adjustable movement;
Carton spacing devices;
Label dispensing on a stepping motor drive;
Label dispensing unit with vertical and horizontal micro-metric adjustments;
Label length self-detecting system;
Label support paper rewinding unit equipped with mechanical clutch;
Automatic work speed synchronization of the various motors;
Self-diagnosis on display;
Safety devices in accordance with CE regulations.