TURBO-MEK 100
DUMEK vacuum turboemulsifier 100 liters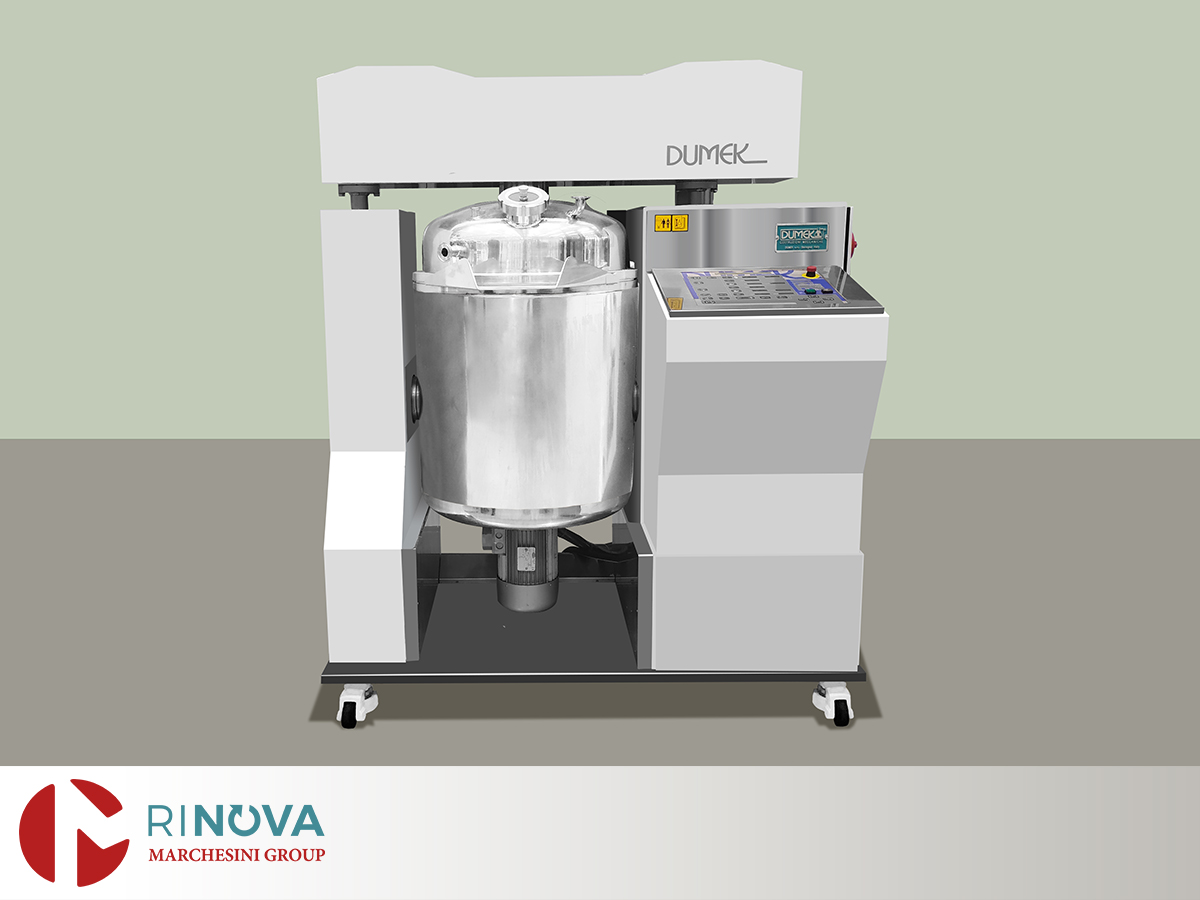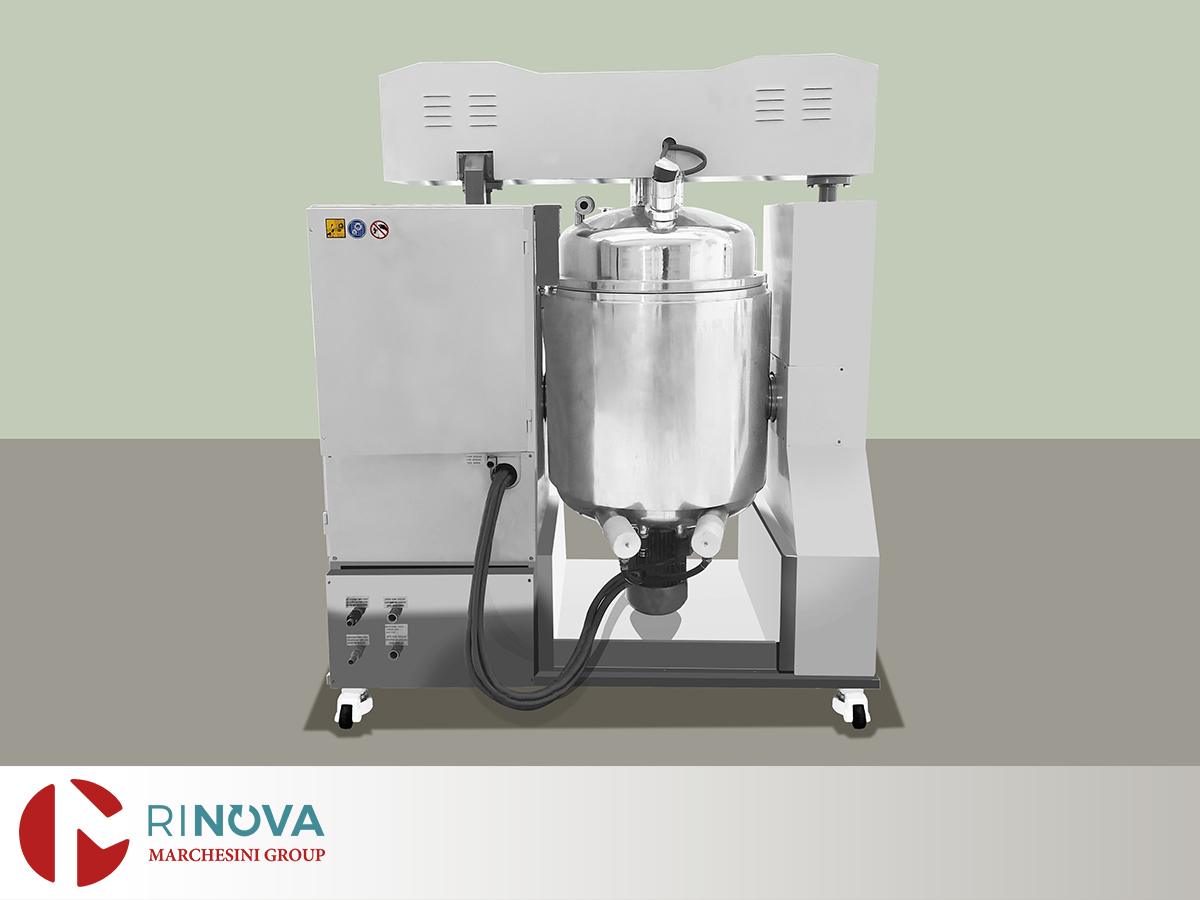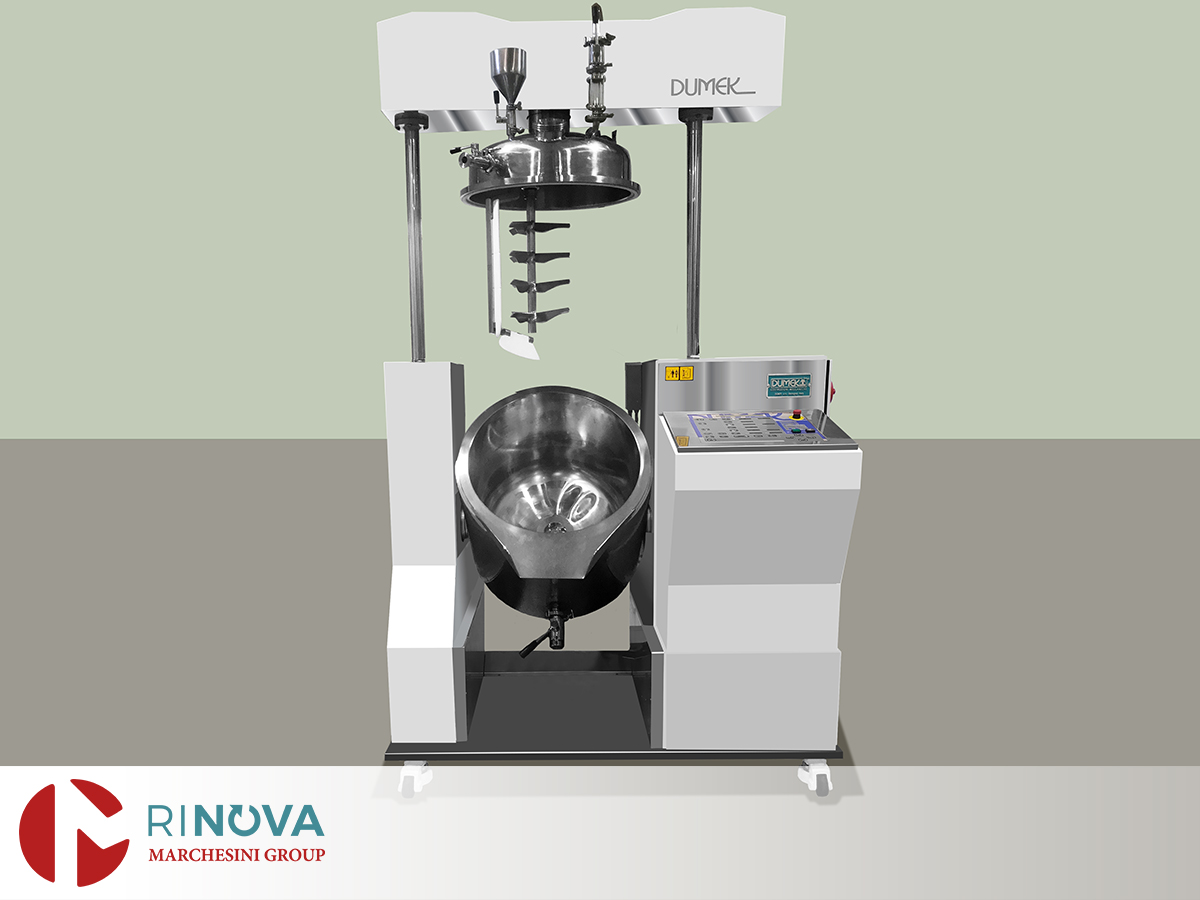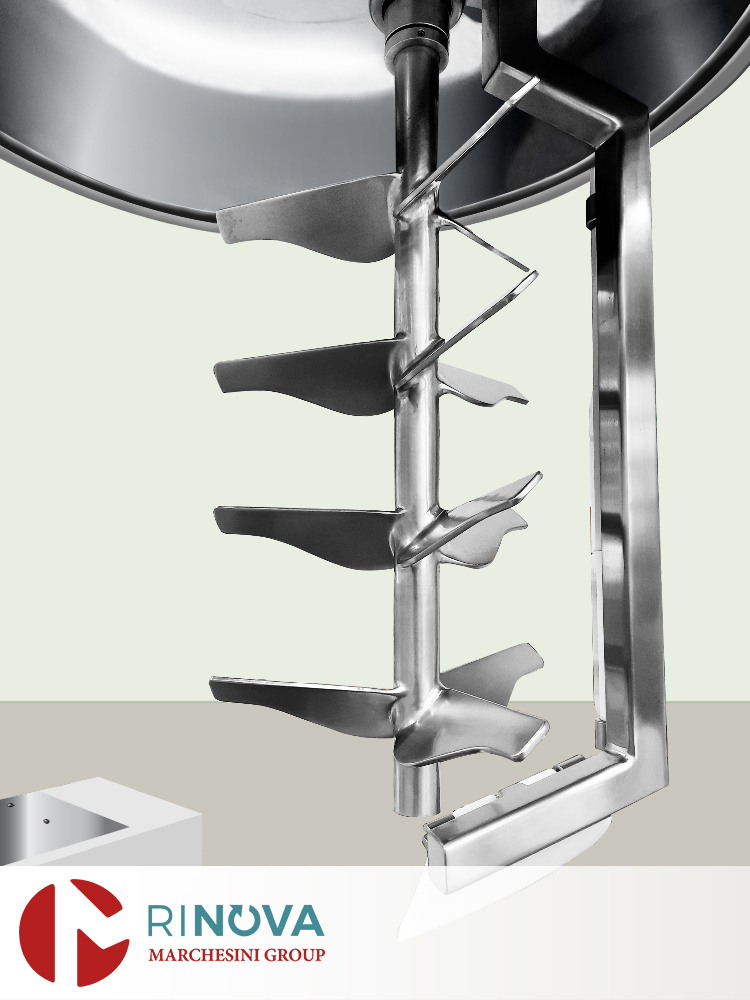 The machine is primarily intended for applications in cosmetic industrial production, and it is designed to process liquid and creamy products under vacuum.
VESSEL
Useful volume: 100 liters;
Minimum workable volume: 30 liters;
Vessel with jacket for heating and cooling water;
Heating of the vessel by means of 2 electric resistances;
Vessel insulation jacket;
Parts in direct contact with the product in AISI 304 stainless steel.
VESSEL EQUIPMENT
Lid
Funnel on the lid for loading small quantities;
Fixed sight glass with squeegee and lighting counter mirror;
Service inlet from the ancillary melter;
Predisposition for vessel internal washing with N° 1 rotating spraying ball;
Fittings on the lid TriClamp type.
Vessel
Spout welded to the vessel to facilitate emptying when tilting;
N ° 1 drain/load valve positioned frontally on the lower part of the vessel.
VACUUM
Vacuum circuit complete with pump and visual passage.
STIRRER
Slow mixing of mono-planetary type;
Slow mixer with 2 speeds: 15 and 30 rpm approx;
Scraping blade with Teflon jointed scrapers.
TURBINE
Homogenizing turbine positioned on the bottom of the vessel: toothed stator and three-blade propeller rotor;
2-speed turbine: 1400 and 2800 rpm. approx;
Oil mechanical seal lubrication closed circuit.
WASH
Predisposition for the internal washing of the container with a washing ball.
BASE
White painted supporting base;
Base on wheels with brake;
Lid electrically openable by means of 2 columns;
Electrically tilting vessel up to approx. 95° ca;
Electronic membrane control panel with digital indication of the process parameters.