MA 50
Intermittent motion cartoner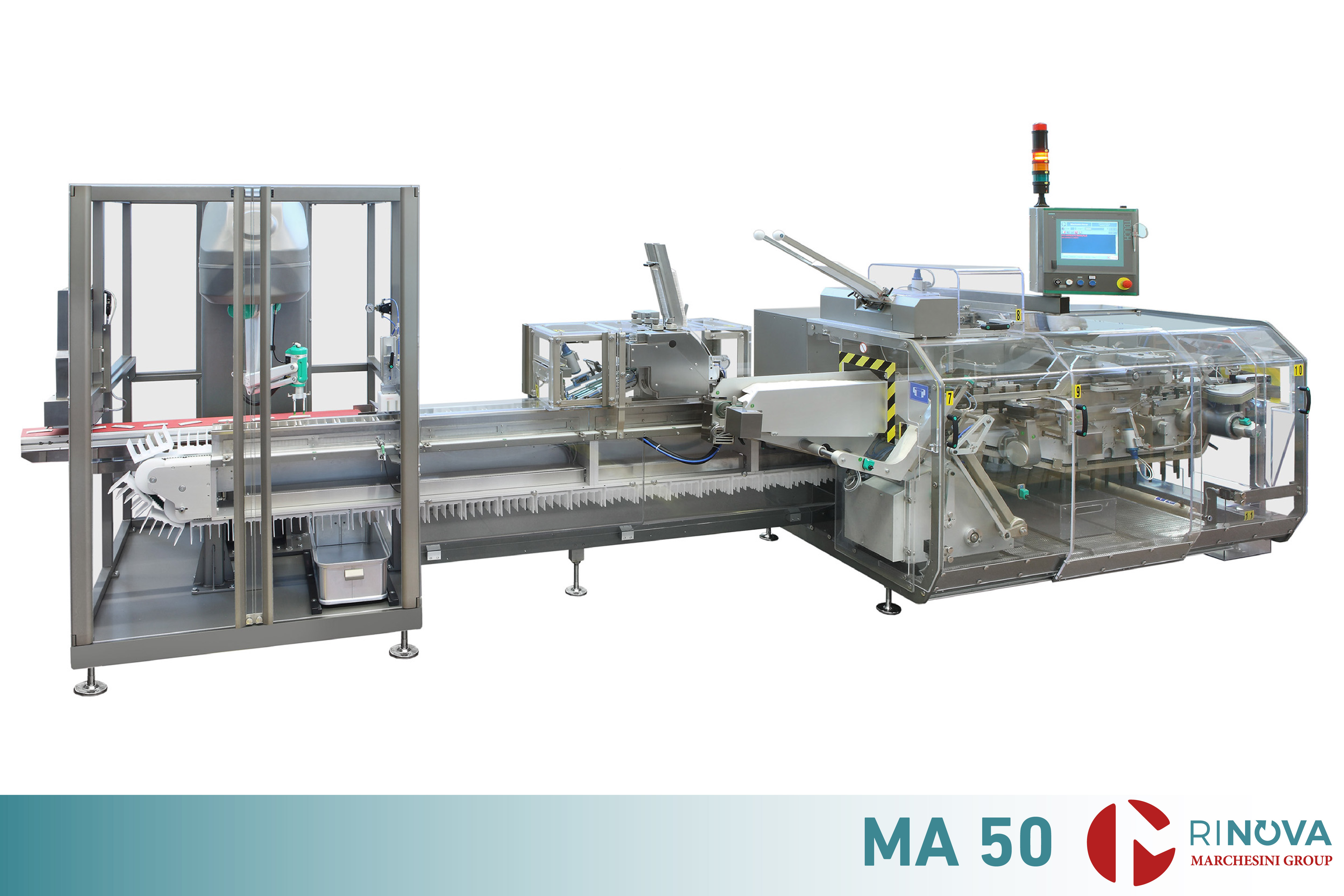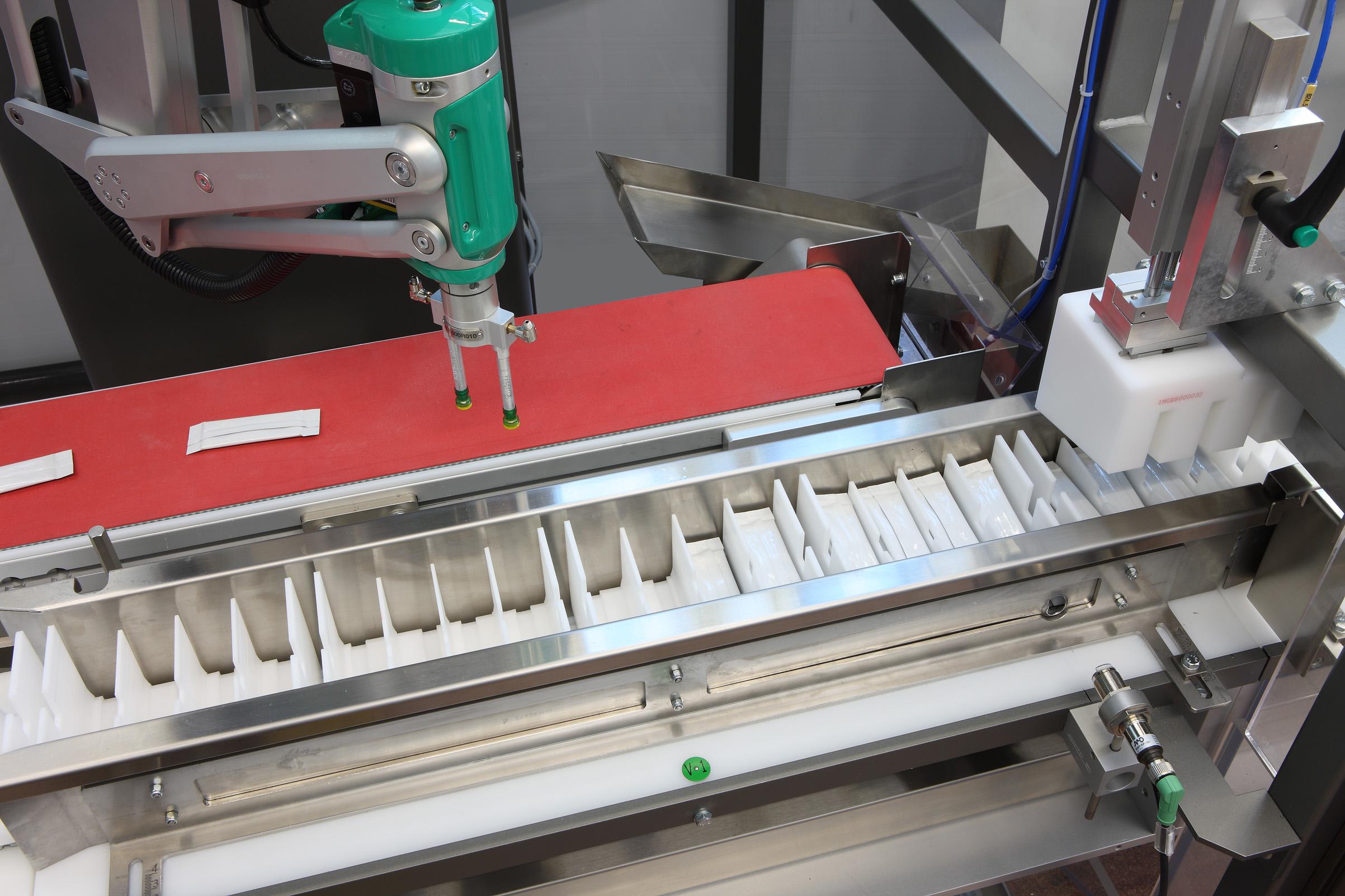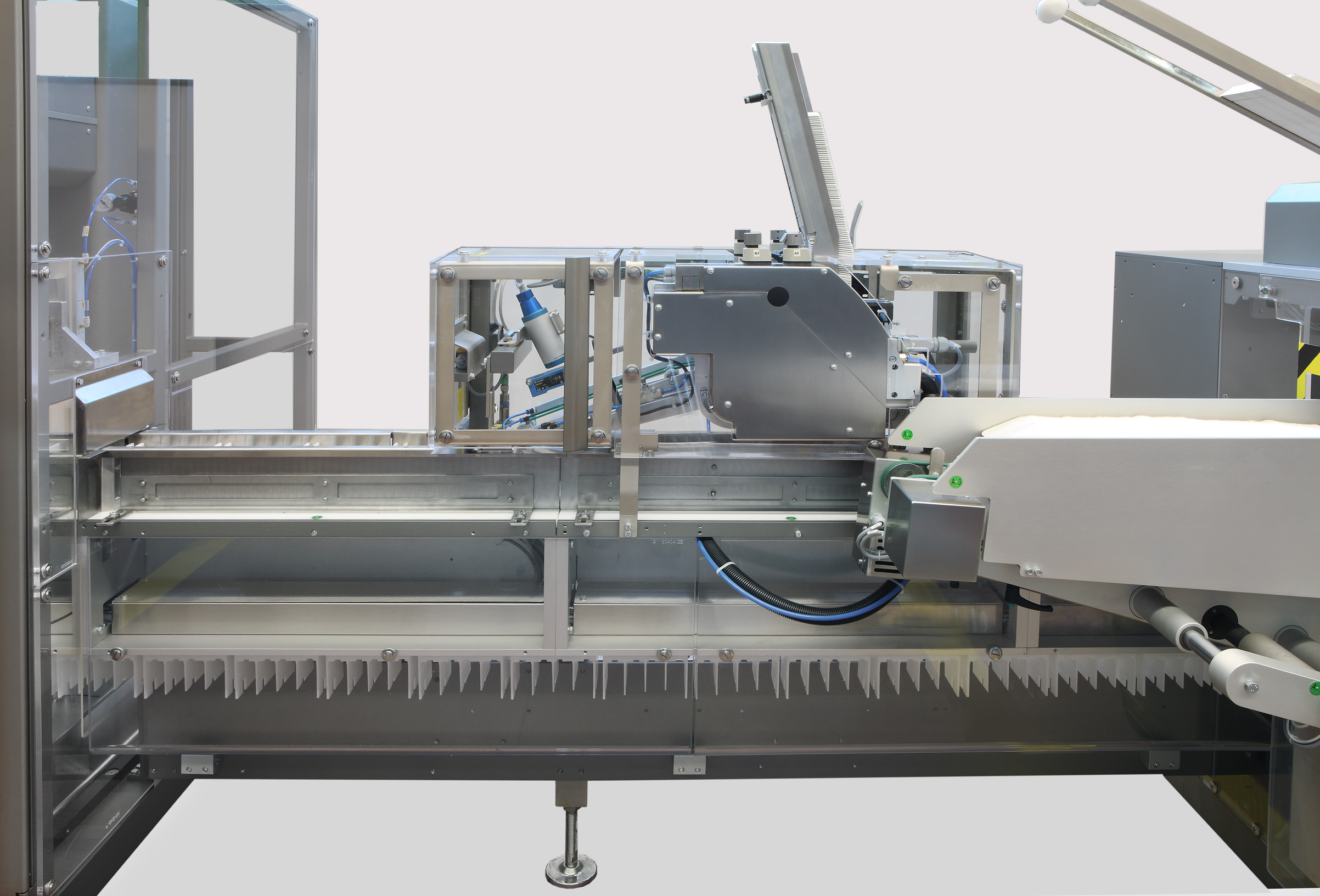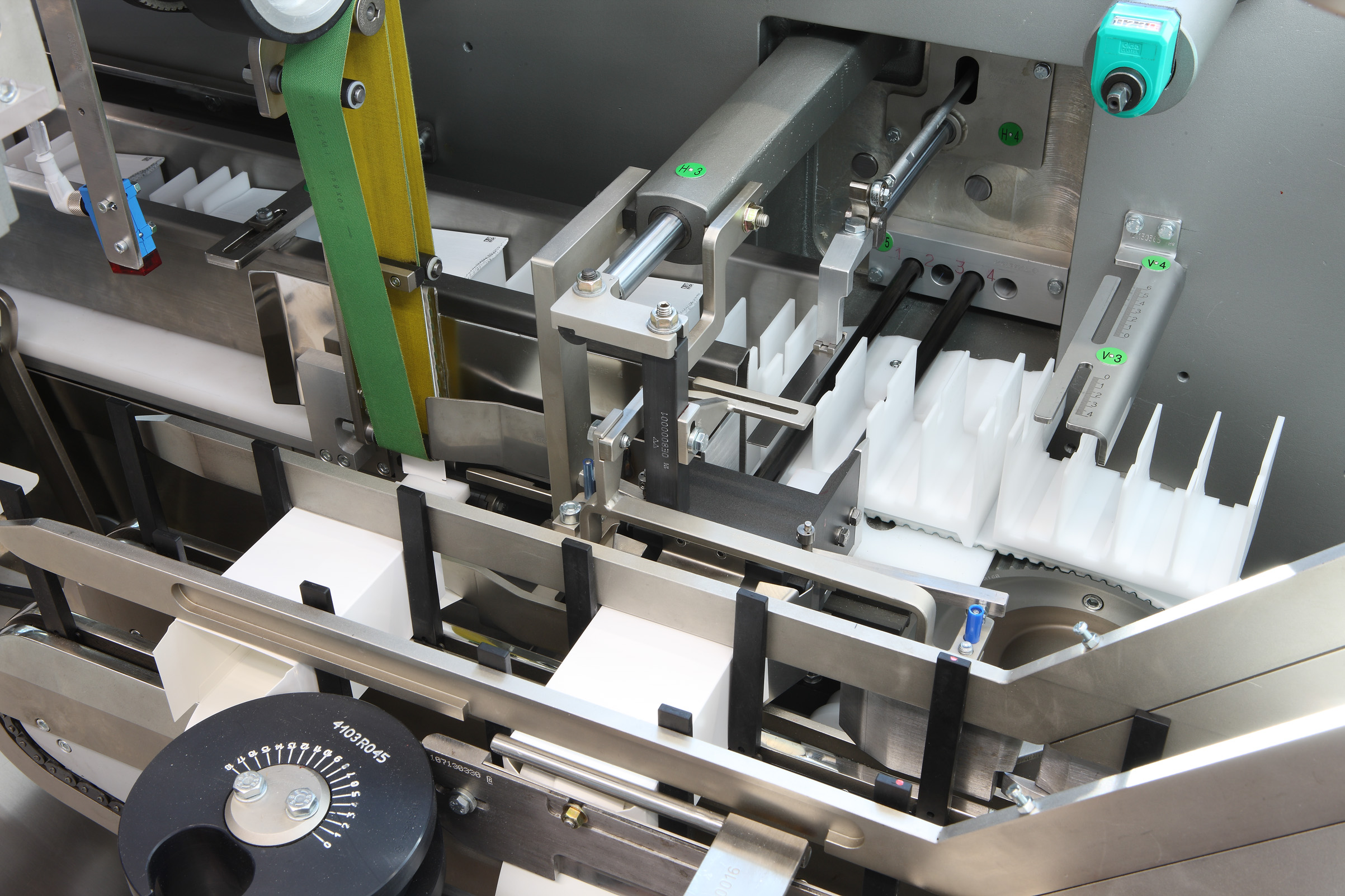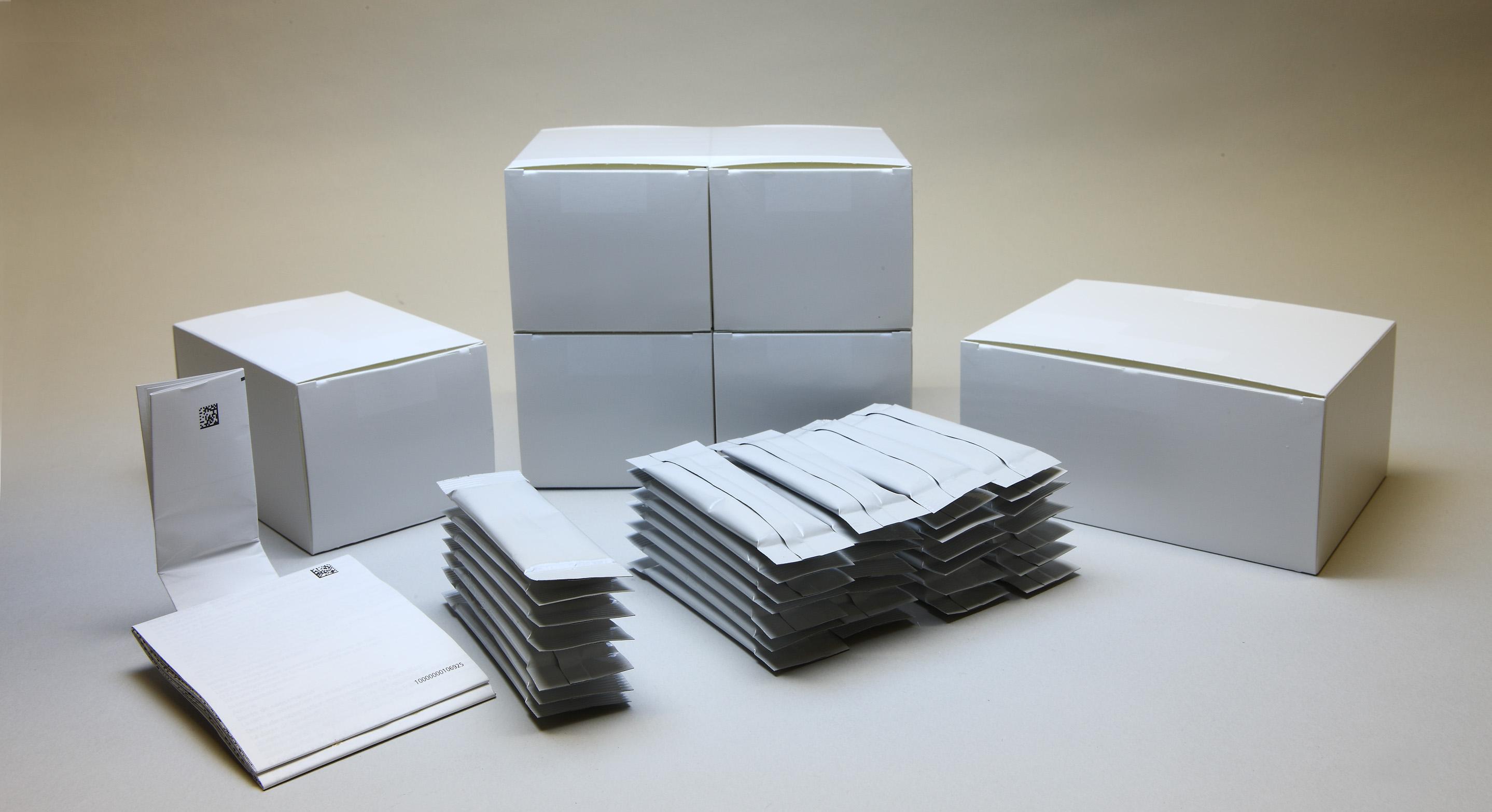 Marchesini MA 50 is an intermittent motion automatic machine with horizontal transport of the carton, suitable for packing products into three-flaps straight or reverse tuck-in cartons.
Main Features
Design, manufacturing and ergonomics, in accordance with cGMP norms;
Versatility and efficiency in a small footprint;
Balcony design to improve accessibility, maintenance and cleaning operations;
Cartons transport and closing movements running in oil bath, enclosed in two drive boxes;
Working zone on operator side, separated from the rear of the machine;
Main drive consisting of 2 servo motors (one for the machine and one for the conveyor drive), both operating synchronized through electric axe;
Cartons transport system with adjustment ("a" carton quote) from a single point of intervention, through handwheel and digital indicators;
Adjustment of carton length ("h" dimension), by widening the belt transport system, through handwheel and digital indicators;
Separated removable bins for collecting rejected products, cartons and leaflets;
Easy and quick size changeover through digital indicators and millimeter scales.
CE marking. 
Product Feeding    
Product bucket infeed belt with robot feeding unit;
Simultaneous adjustment (related to product width) of all infeed buckets from a single point of intervention, by means of a dedicated tool and millimeter scales.