BL-A309
Carton labelling machine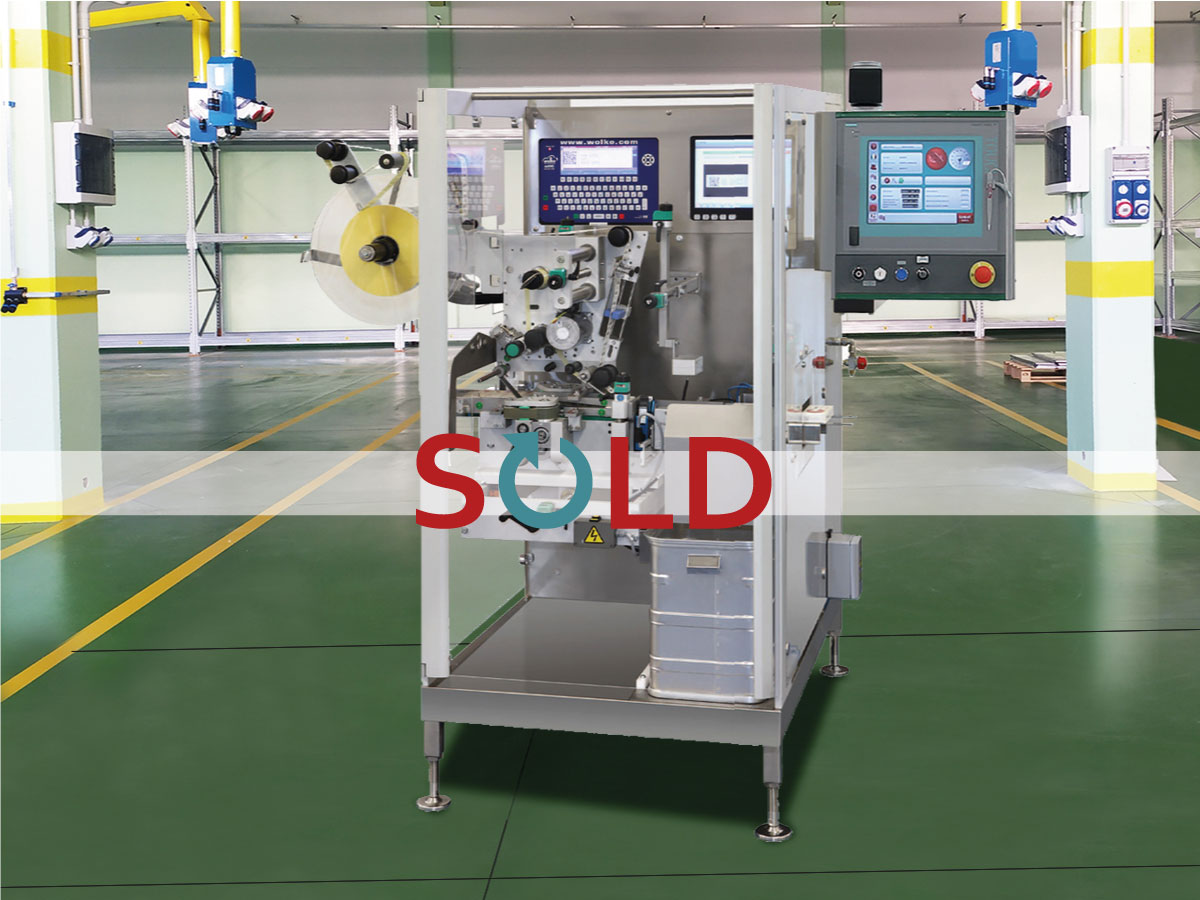 The Marchesini BL-A309 is a continuous motion machine suitable to apply at high production speed (if properly equipped), one (1) self-adhesive VIGNETTE on the upper carton face. Unit operating in line with other machines and arranged for TRACK&TRACE applications.
Main Features
Design, manufacturing and ergonomics, in accordance with GMP norms;
Balcony design, AISI 304 stainless steel supporting frame and panelling;
Twin horizontal conveyor belts, allowing carton accumulation at the infeed;
Spacing device (patented) transferring the cartons onto the main toothed belts conveyor having adjustable width to handle different carton sizes;
Positive conveyance system with toothed belts to keep the cartons in pitch;
Speed adjustment from display;
Horizontal and vertical adjustment of the Vignette;
Vignettes smoothing system by brushes or rubber rollers;
Vignettes carrier web rewinding unit;
Regulation of overprint zone on Vignette;
Dispensed labels counter;
Carton reject at discharge with collection inside bin placed on operator side;
Guided adjustments for easy and quick size changeover, without additional size parts;
CE marking.
Safeties and Controls
Safeties guards in methacrylate, integrated in the machine frame;
Emergency circuits and protections with safety level "PLd Cat.3";
Minimum load control at machine infeed with stop and automatic restart;
Pulling motion control of label carrier web;
Broken web detection with immediate machine stop;
End of reel control with machine stop;
Missing label control on reel;
Reject confirmation;
Machine stop after three consecutive errors;
Compressed air control pressure-switch with machine stop at low-level detection;
Not included (to be quoted separately)
One (1) "V" labelling head with unwinder.
Optional Accessories
Equipment for Track & Trace applications: Ink jet system or laser printer, for the printing of readable data as well as corresponding 2D code (Datamatrix) on the upper face and/or both sides of the carton; vision system camera for the relevant controls.