BA 50
Cartoner with accompanying counter-pushing unit (machine suitable for multi-row vials)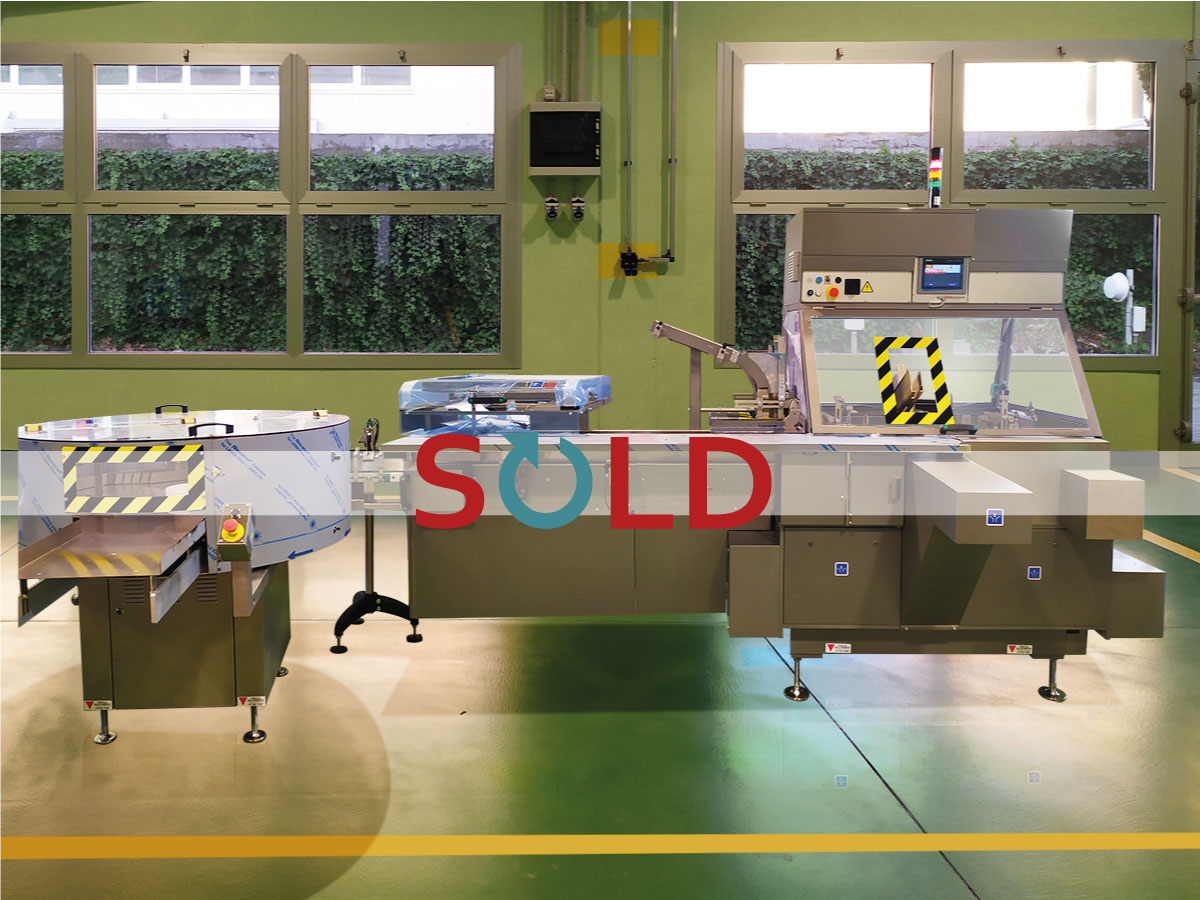 The Marchesini BA50 is an automatic, intermittent motion machine and horizontal transport of the carton, suitable to open cartons, to insert the product fed in a bucket chain and to close straight or reverse tuck-in flaps then to discharge the cartons at the outfeed.
Machine complete with:
Siemens motovariator group;
The lower machine body, separated from the working area, contains the adjustable speed SBC motor and the BECKER dry type vacuum pump;
Vertical carton magazine placed at approx. 1400mm (55,12") from floor level, with minimum load control;
Mechanical drives are contained inside the frame; carton transport has a fixed and a mobile part adjustable to suit the carton length ("h" dimension);
Product infeed chain with fixed buckets designed to be connected to various available automatic-feeding units. Infeed and discharge height 860mm +/- 50mm (33,86" +/- 1,96").
Main Features
The machine design, result of the long term and proven experience of the manufacturer in this field, has made of "BA 50" a reliable and high-quality machine;
Solid frame at reduced dimensions, it is realized in compliance with the safety norms and it is delivered with CE mark.
Installed Safeties
Safety Guard in Methacrylate integrated on the machine frame with safety micro switches on all the opening parts with machine stop in emergency mode and release of the air pressure;
Electronic torque overload control on the main motor with immediate machine stop;
Overload safety on product pusher and machine stop. After clearance, a reset is mandatory;
Machine stop after three consecutive errors.